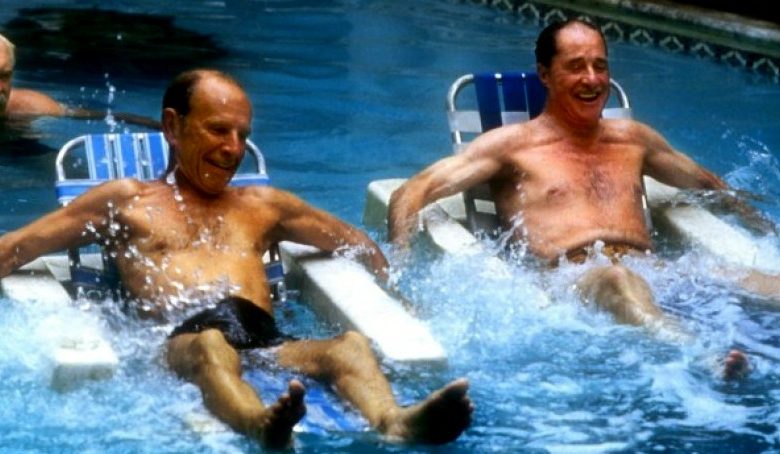 Yes, the seniors who emerge from that magical pool for the first time couldn't – ahem – go up to the chalkboard sans embarrassment.
But the 1985 hit is more a meditation on growing old and how society – and our bodies – treat us in our golden years.
Director Ron Howard's sole sci-fi feature has aged as well as its kindly heroes. But the film's ending still drags on like a never-ending Bingo game and reminds us of a superior extraterrestrial classic from that era.
Art, Ben and Joe (Don Ameche, Wilford Brimley and Hume Cronyn) aren't like the other residents of the sleepy retirement center they call home. They're still vital and willing to find new adventures – like sneaking into an abandoned pool center for a daily dip.
But they are getting older, and Joe's recent diagnosis could fracture their trio – permanently.
So when their favorite pool gets new owners, they decide to keep on swimming in its glorious waters. Even if the owners drop some funny looking stones at the pool's bottom.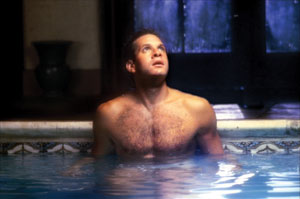 Steve Guttenberg heads the science fiction part of the tale, playing a boat captain helping a group of aliens transport cocoons from the bottom of the ocean to the old men's swimming pool. And Tahnee Welch is the loveliest of the aliens, a woman Guttenberg's character can't resist – even if her beauty is only "skin" deep.
Watching "Cocoon" today reminds us why Guttenberg's '80s heyday didn't last. He's far better at being flip than rallying our emotions when the story demands it. And the same, alas, can be said for Welch. Her character could have been a star-making vehicle for the right actress.
A glance at her imdb.com page shows that wasn't the case.
Rare is the mid-80s film that doesn't teem with period references. Despite a musical moment born from a synthesizer's nightmare and a quick break-dancing montage, the story is essentially timeless.
Ameche nabbed an Oscar for his work as "Cocoon's" charismatic old timer, but it's Brimley's heart-to-heart chats with his characters' grandson that give this film a real, raw ache.
If only the final half hour, when it's time to "phone home," hadn't seriously damaged the film's winsome spirit. The special effect-heavy sequences are unnecessary, and the way the final story threads are pulled together seems born out of necessity, not out of storytelling wonder.
The science fiction elements trotted out in "Cocoon" can't compare to superior films of the era like "Blade Runner" and "RoboCop." But "Cocoon's" gentle blend of humor, wisdom and out of this world intervention isn't gunning to reinvent the genre. It's merely a magical good time – for a spell.
DID YOU KNOW: Ron Howard's "Cocoon" spray from an unpublished novel by David Saperstein. Hollywood producer Lili Fini Zanuck bought the story's rights for $2,500 and the rest is '80s movie history.