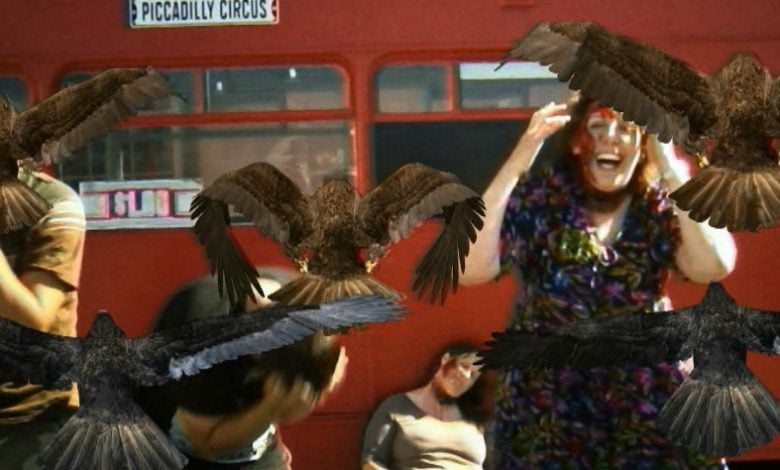 Do we take the director of "Birdemic: Shock and Terror," James Nguyen, at his word when he claims he tried to make the very best film he could and savage the results? Or is this a naked ploy to join the ranks of Ed Wood and "Troll 2's" Claudio Fragasso as the worst auteurs ever?
The first "Birdemic" – yes, they made a sequel in 2013 – seems too self aware, especially since Nguyen arrived at those midnight screenings with a coat hanger in hand to mock the movie's silliest sequence.
Either way, "Birdemic" all but demands a crowd to drink in the film's epic awfulness. Watching it solo is reserved for the bad movie connoisseur.
The Official BIRDEMIC: SHOCK AND TERROR Theatrical Trailer
"Birdemic" is part romance, part eco-thriller, and each is handled with all the assembled craft of a pre-teen given his or her first video camera. Love blossoms when Rod (Alan Bagh), a software salesman with plans of starting his own green business, meets an old high school pal named Nathalie (Whitney Moore). The two embark on a sweetly innocent romance complete with stilted conversations and poorly choreographed love making.
But their courtship is interrupted when a gaggle of birds – specifically eagles and other menacing variations – start attacking people out of the blue. Now, the new couple has to stay alive until mankind can figure out why birds are suddenly on the offensive.
Hint – Al Gore would undoubtedly approve.
Just how bad is "Birdemic?" If you strip away the amateurish sound dubbing, the lingering shots that amount to nothing, the putrid performances and computer effects that looked like they came from a Vic 20 Computer, then it's really not so lousy.
The film's worst sin is that it's boring for much of the running time. There's a certain smirky charm in watching the romance develop, but only because the actors seem so uninvolved. "Birdemic" perks up when the eagles go on the offensive. Then, we can find small delights in the hammy effects, the exploitative shots of people pecked to death and some truly absurd action.
Moore threatens to actually portray a three-dimensional character a time or two, a memo her cast mates didn't receive. The child actors are a particular hoot. Even the mini-thespians on "Barney" will laugh at their mummified emoting.
Watching "Birdemic" at home feels like an isolating experience. There's no crowd to giggle over the atrocious dialogue, and that shared communal bond can't be summoned. So if you need to experience movie making at its worst, or have a gaggle of friends with a passion for putrid cinema, you won't do much better than checking out "Birdemic."
DID YOU KNOW: "Birdemic" wasn't James Nguyen's first film. His previous efforts, "Julie and Jack" and "Replica," didn't have the cultural impact of his ode to Alfred Hitchcock's "The Birds."