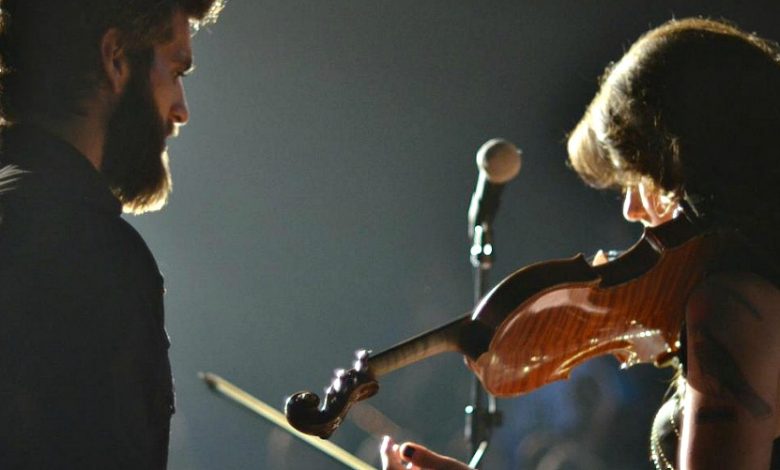 "The Song" fills that gap, showing a rock star torn between road temptations and what he assumed was the love of his life.
The drama doesn't sugarcoat its spirituality. Audiences weaned on bed-hopping rom-coms will be shocked at what they see. Our hero asks a woman's father for permission to take her on a single date. Said couple flirts by noticing how a classic rock song quotes the Bible. And infidelity, considered nothing more than a pot hole in some movies, evolves into a relationship cancer here.
That homespun approach saps the first hour of some dramatic weight. Once the film's love triangle takes over, "The Song" offers more than enough bite for all audiences.
The Song - Movie Teaser Trailer (HD) - Now on DVD and Digital HD
Jed King (Alan Powell, singer for the Christian rockers Anthem Lights) is the son of a famous, philandering singer. Jed plays music, too, and he finds his muse with a women he meets at a country fair.
He courts Rose (Ali Faulkner) in the most old-fashioned manner possible, from crooning to her from the stage to checking in with her pappy about his intentions.
Soon, Jed is hitting his creative stride. His signature song, one written specifically for his new bride, makes him a sensation. Now he's spending most of his time on the road. Fame is turning his picture-perfect marriage into a portrait of uncertainty.
So when the beguiling Shelby (Caitlin Nicol-Thomas) joins Jed's tour he's more than receptive to her advances.
"The Song" lets Jed narrate his love journey by reading selected verses from the Bible's Song of Solomon. It's a bold approach that mostly pays off, and it certainly separates the drama from similar fare. It offers wonderful insights into the Biblical perspective on love, expressing it in ways that heighten Jed's struggle.
The film's soundtrack, brimming with rootsy country numbers, provides a welcome accompaniment to the carnal questions in play.
Powell's own time behind a microphone lends "The Song" a sorely needed realism. Some early scenes are stiff, echoing how too many faith-friendly films once told their tales. Slowly, and with a growing sense of confidence, this "Song" finds its voice.
"Just think of the songs he would write if he just let go of all of these … rules," Shelby says of the spiritual man she's so eager to bed. It's one of the film's best lines, a sign writer/director Richard Ramsay understands the tension between faith and a secular world that often looks askance at its standards.
Shelby represents the earthly pleasures faith sometimes forbids, the kind that wreck marriages but bring instant pleasure. "The Song" reminds us committed love can be just as intense and soul redeeming.
"The Song" wallows in story beats you'll see coming a mile away, but the film wraps with a union so sweet it could give an atheist a pang of doubt. It's the kind of romantic moment mainstream movies strain to achieve, but so rarely do.
DID YOU KNOW: Fans of the Christian rock group Anthem Lights are called "light bulbs."