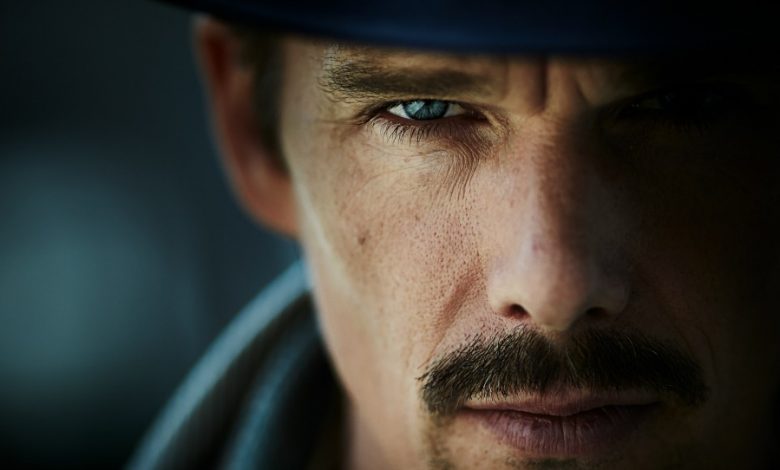 Audiences may feel the same way about the new sci-fi feature from the "Daybreakers" duo of Michael and Peter Spierig.
We've become numb to films with twists aplenty but precious little connective tissue. That's hardly the case with "Predestination," a mind bender with brains and soul. You may not stay atop every development, but when the film shows its cards you'll know you were in good hands all along.
Predestination Official International Trailer #1 (2014) - Ethan Hawke Sci-Fi Thriller HD
Ethan Hawke stars as a time-traveling cop tracking a killer dubbed the "Fizzle Bomber." Our hero can dart through the decades via a nifty contraption straight ouf the "Hugo" prop department, but he can't quite catch up with his prey.
He goes undercover as a bartender, circa 1975, and it's there he meets a man who promises to tell a tale unlike any the beer slinger has heard before.
To share much more about "Predestination" risks the sense of wonder the film so meticulously crafts. It's impossible not to reveal just how good Sarah Snook is playing the film's hard-luck case. Her transgender character is fully convincing, but it's no parlor trick. Snook's part is essential to both the story and Hawke's character, a destiny that mirrors the film's evocation of fate, luck and most things in between.
Hawke is terrific in a role that defies easy description, but Snook is the revelation.
The film begins in a conventional fashion, teasing a time traveling romp filled with gun fights and narrow escapes. That tone is deceiving, but not because those elements don't linger through the movie. "Predestination" simply won't settle for recycling past projects. It's as fresh as any film we'll see in 2015.
Yes, there are glimpses of "Source Code" and "Minority Report," but this is a fully realized world with textures that give it a vibrant stamp. The period details that greet Hawke's character are muted but dead on. You won't be jolted by wacky fashions or forced fed musical cues
The Spierig brothers make the journey, and brain power needed to follow the bread crumbs, worth our while. Their story isn't contrived in ways that don't make sense by the final reel. Yes, they're riffing on life, death, destiny and love, but the final 20 minutes satisfies in a bittersweet fashion.
Perhaps the best thing about "Predestination" is how it demands a second viewing. Cult status may be in the offing.
DID YOU KNOW: Ethan Hawke told the Spierig brothers he wanted to star in "Predestination" right after reading the script, but what role he'd play in the film wasn't set in stone right away.