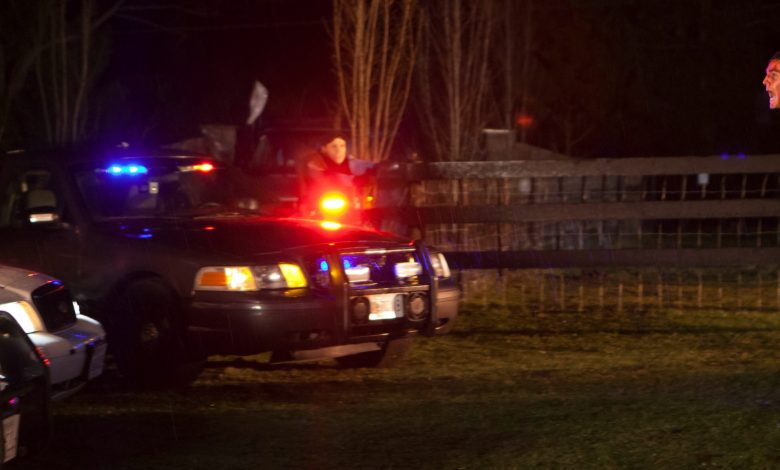 Ron Perlman ("Sons of Anarchy"), Ron Eldard ("Justified"), Giancarlo Esposito ("Breaking Bad") and Titus Welliver ("Sons of Anarchy") play veteran cops in the new thriller, now available in select theaters and Video on Demand.
The film's structure and plot prove far more ambitious than most thrillers, keeping audiences alternately guessing and cringing from the carnage. The result is a brisk, original tale that occasionally tries too hard to outsmart us.
Still, as cinematic flaws go there are far worse complaints to lodge against a low-budget affair.
Poker Night Official Trailer 1 (2014) - Thriller HD
Beau Mirchoff (TV's "Awkward") stars as Jeter, a promising young cop invited to join his colleague's poker night. This isn't any ol' game of chance. These players are all seasoned detectives eager to share what they've learned with the new recruits.
Those poker game sequences are interspersed with Jeter getting kidnapped by a serial killer, a fiend who also captures the cop's too-young girlfriend. Can Jeter escape, or will he be the killer's next victim? And how do those irascible poker buddies connect with the unfolding story?
"Poker Night" shows its aces early on given the terrific supporting cast, but it's really writer/director Greg Francis who demands our attention. He's eager to exploit and upend cop movie expectations. He's so eager, in fact, that he doesn't give his cast the kind of characters worthy of their chops. So each must riff on their previous personas, and for most of "Poker Night" that's sufficient.
Where Francis falters is in the film's tone. The thriller traffics in flashbacks, recreations and other visual gimmicks, and occasionally trots out some black humor for our inspection. It doesn't always succeed, and the sheer volume of trickery can be deflating.
"Poker Night" wears its gritty, low-budget trappings with pride. And why not? It's flawed but intriguing in ways most mainstream cop movies never bother to explore. A film can score quite a few points simply by not just daring to be different but jolting us from our movie comfort zone in the process.