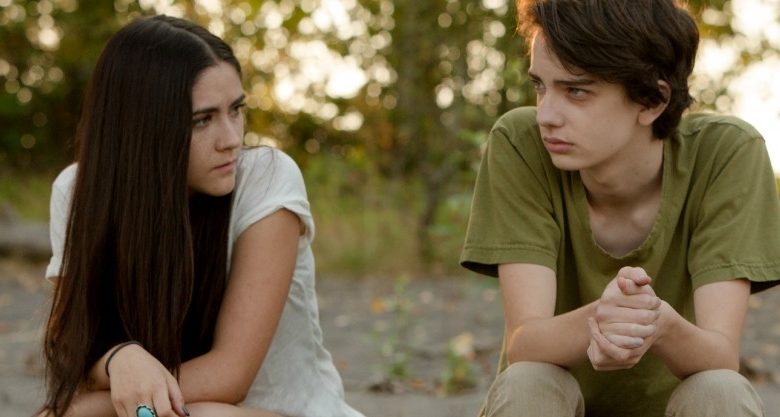 It's why Kodi Smit-McPhee is so critical to "All the Wilderness," a slight but affecting story about a boy's search for meaning after his father's death.
The indie drama is spare in more ways than one. The plot is undernourished, but so, too, is the running time. Smit-McPhee makes the most of those moments, making "Wilderness" a worthy addition to the young adult canon.
All the Wilderness Official Trailer 1 (2015) - Danny DeVito, Kodi Smit-McPhee Movie HD
Smit-McPhee is James Charm, a teen obsessed with death but unwilling to play nice with the local bullies. He shrugs his way through counseling sessions with his psychologist (Danny DeVito, powerful in a small role). James' mother (Virginia Madsen) wants to help, but she's often too numbed by wine to offer much assistance.
Only when James meets a rebellious teen (Evan Ross) and a feisty fellow patient (Isabelle Fuhrman) does his future look less bleak.
"All the Wilderness" takes its time detailing James' plight, something first-time writer/director Michael Johnson captures with poignant visual strokes. Johnson even blends in some fantasy elements without negating the larger themes in play.
Smit-McPhee is terrific, but he's never better than when sharing the screen with Fuhrman. Together, they capture the isolation of growing up without a picture-perfect family.
The film smartly leaves many questions unanswered, yet it also resolves others without showing the cinematic math. That's a no no in a genre as delicate as this.
Still, "All the Wilderness" channels James' precarious path to adulthood in minor but measured scenes sure to resonate and reward.
IF YOU LIKED… Audiences who enjoy coming of age stories should watch "The Way Way Back," featuring Sam Rockwell in a performance unfairly neglected by Oscar voters.
The Way, Way Back Official Trailer #1 (2013) - Sam Rockwell Movie HD
Second Opinion: Roger Moore found the blend of teen angst far too familiar to recommend.