Matt Stone and Trey Parker of "South Park" fame came up with the term "member berries" to lampoon our need for nostalgia, I'd like to serve up a warm slice of member berry pie and revisit the essential writers from the South during the '80s.
What makes writers from the South unique is that they're surprisingly good writers. Back in the day to break into the literally juggernaut that was the New York publishing world, you had to know your stuff.
That elitism wasn't confined to the printed page.
The New York elite prided itself on taste and while Southern cooking mostly got ignored or slammed, … and often for good reason. Chicken fried steak isn't all that amazing. Yet the Southern writers were so good they couldn't be ignored.
Not only did they bring a different culture and perspective on life (much like writers from Afghanistan, China, and Turkey do now) they were ambassadors to a different kind of grittiness: New York had street grit, political grit, financial grit, but rural poverty grit was somewhat of a novelty.
A Not So New York State of Mind
My dad, being the true Oklahoman he was, worked with New York publishers all of his professional life (Time, Simon and Shuster, etc.) once said of his beloved and adopted state, "New York will never understand Colorado and the West. They see the mountains and the canyons, but they'll never understand what makes this place tick."
Sadly, he passed away before I could ask him what he knew about the West.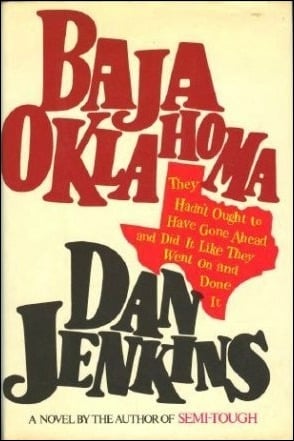 So who were the essential Southern writers from that era? Dan Jenkins and "Baja Oklahoma" is a great place to start.
Southern humor might be an acquired taste, but I still believe this book could make for a great television series. Jenkins described a country singer's rise to stardom with lyrics like, "Her bluejeans weren't as dirty as the thoughts that crossed his mind."
Pat Conroy, who passed away in March, might be a bit more lyrical and sad in his writing. Still, books like "The Lords of Discipline" and "The Prince of Tides" are very powerful works that neither movie adaptation did justice. Conroy gets how deep shame runs and the cover up we use to protect ourselves.
The Decade's 'Purple' Power
Alice Walker's "The Color Purple" won the 1983 Pulitzer Prize for literature and rightly so. This is the most known of her works, but I have also have a love for, "The Temple of My Familiar." The multi-narrative novel explores how our lives intersect with history.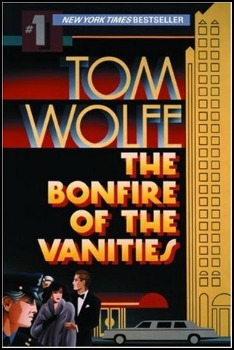 Tom Robbins is the South's literary heavy hitter. Funny, intellectual and challenging. "Jitterbug Perfume" and "Still Life With Woodpeckers" are classics. If you've never read a Tom Robbins book, that's a great place to start.
If you don't have the time to read Robbins, his work is built for the audiobook format. With the right readers, you can catch all the Southern nuance.
Tom Wolfe, author of "The Right Stuff" and "The Painted Word" was better known for his nonfiction essays, but his '80s novel "The Bonfire of the Vanities" is brilliant.
He was 30 years ahead of the curve in predicting where politics would land, and it's still an essential Southern novel.
 Comedy Is Tragedy Plus Time
John Kennedy Toole and the "Confederacy of Dunces" have become Southern lore. Toole wrote a masterpiece, but the book got soundly rejected. He eventually fell ill, struggled with depression and committed suicide.
Years later, his mom begs Louisiana State University Press to publish it, and it goes on to become an underground sensation, winning the Pulitzer prize for fiction.
Yes, it's that good.
Anne Rice is beloved for her "The Vampire Chronicles" series, two of which, "The Vampire Lestat" and "Queen of the Damned" came out in the '80s. They helped shape our post postmodern notion of the "sexy vampire." They also boast a Southern gothic feel that is deeply appealing. You can almost feel the moss on the tombstones.
Bruce Sterling is the only science-fiction author on this list and he wrote three novels in the '80s — "The Artificial Kid" "Schismatrix" and "Islands in the Net" which was a Campbell Award winner and Hugo Award nominee. Sterling is one of the most active futurists writing today and his talks are prized events in Silicon Valley.
Legal Eagle
John Grisham was an international literary sensation in the '90s, his work inspiring eight major motion pictures. It all started in 1989 with Grisham's "A Time to Kill."
The book was rejected by a number of publishers before being picked up by Wynwood Press and given a limited run of 5,000 copies. A few million book sales later, and "A Time to Kill" stands as his best and most original work.
The South is Ireland to the East Coast's England as a literary metaphor. Everyone knows William Faulkner and Mark Twain, just as they know James Joyce, Oscar Wilde and Samuel Beckett. There's more going on in the South than you might realize. I recommend you pick up one of these books, or download them to your Kindle, and read while curled up by the fire.
Photo credit: Superfly Photos via Foter.com / CC BY-ND