Comic Books
Free Comic Book Day Marks Major Title Shakeups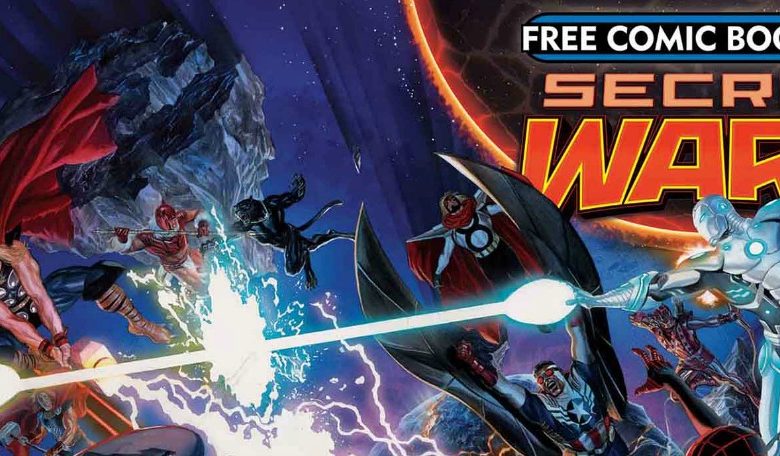 You may not have it marked on your calendars, but believe me, all comic fans plan their springs around Free Comic Book Day.
As the name suggests, comic book publishers give away a select number of comics with the aim of: 1. rewarding loyal fans and 2. hooking new readers. Many independent comic book shops offer additional deals – from deeply discounted back issues to giveaways for the kids – while they have you in the store. (The ones I go to even feed you!)
There are about 50 free comics being offered May 2, and the publishers use FCBD to their advantage, of course. Here is a rundown of some of the most sought-after titles.
DC Comics
DC is in the midst of its landscape-changing Convergence storyline. In it, the villainous Brainiac releases cities from throughout the DC multiverse that he has collected and forces them to interact with each other. The FCBD offering, Divergence, gives us a sneak peak of the post-Convergence world. We'll get an advanced look of the new worlds of Batman, Superman and the rest of the Justice League. DC also has Teen Titans Go! and Scooby Doo Team Up! – which are as much fun for adults as they are for kids.
Marvel
Marvel is about to launch its own shakeup, using FCBD as a springboard. Dubbed "Secret Wars," Marvel is collapsing all of its universes, alternate realities and the like into a place called Battleworld. On Battleworld, you see such crazy combinations as the Spider-Verse heroes battling Marvel Zombies. It all starts with "Secret Wars 0," which you can pick up for free on Saturday. At the same time, you can get a copy of "Avengers 1," featuring a revised lineup, which includes the new Captain Marvel, the female Thor and the Miles Morales version of Spider-Man.
Dark Horse
Dark Horse's big release this year is the sequel to Chuck Palahniuk's debut novel, "Fight Club." "Fight Club 2" revisits the memorable characters of our unnamed narrator, his now-wife, Marla, their son and the mysterious Tyler Durden. You'll also get the scoop on two other titles, "The Goon" and "The Strain."
Comic Book Legal Defense Fund
The CBLDF is also offering a book Saturday. Appropriately named Defend Comics, the book features several stories, including a follow up to 2014's excellent "Shadow Hero," written by Gene Luen Yang, who is about the become the new writer of the Superman series.
You never know what you might find. But remember that while the books are free to you, your local comic shop still has to pay for them. So only take one copy of the books you are interested in.
Enjoy the day!
Mark Hamill Encourages You To Attend Free Comic Book Day