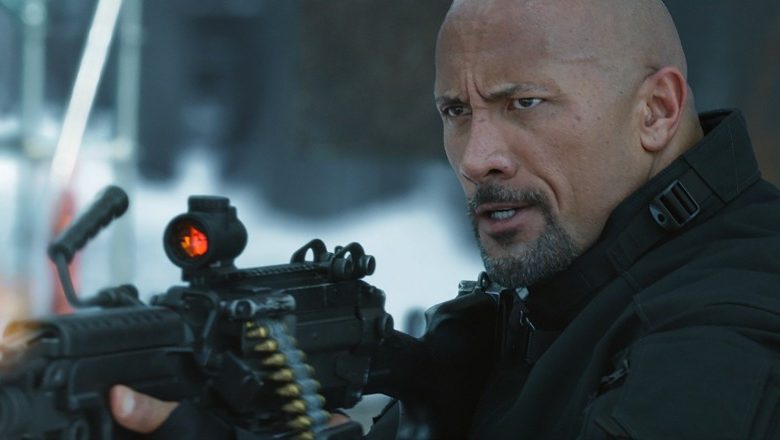 This "family" business is getting out of hand.
We've thrilled to the non-traditional clan at the heart of the "Fast and Furious" franchise. Black, white, Hispanic and Asian. It doesn't matter to our intrepid antiheroes.
They stick together like flesh and blood kin. It's the secret sauce that holds the films together. That bond is sorely tested in "The Fate of the Furious," the eighth and certainly not last installment in the NOS-powered series.
"Fate" delivers what you expect. Head-scratching set pieces that make our brain cells wince. Once again the laws of physics are cast aside for the biggest, baddest stunts Hollywood can muster.
For no. 8, that ubiquitous head scratching nearly draws blood.
The Fate of the Furious - Official Trailer - #F8 In Theaters April 14 (HD)
Dom and Letty (Vin Diesel and Michelle Rodriguez) are honeymooning in Cuba when Dom meets a mysterious blonde named Cipher (Charlize Theron). She's got something to show the hulking hero on a tablet, and it isn't good.
In fact, it's so damaging Dom turns on his family to do Cipher's bidding. See, she's a cyber-terrorist out to snare some nukes. And she needs Dom's particular set of skills to get the job done.
Wait … that's the wrong franchise.
Anyway, Dom soon betrays his crew, forcing them to hunt him down dead … or alive.
The Fate of the Furious Movie Clip - Wrecking Ball (2017) | Movieclips Coming Soon
Who wouldn't want to sit in during the writing sessions behind a "Fast and Furious" sequel?
"Nah … no one would buy that…"
"Yeah, we could pull that off…"
"Hmm, let's sleep on this insane action sequence…"
Here, you've got our heroes racing against submarines and weaving around a legion of driverless cars. That's before Jason Statham chuckles through the oddest action sequence ever. No spoilers here, but you'll know it when you see it.
The "Dom goes rogue" routine is just enough to spark "Fate," but when we learn why even the most loyal "Furious" fan might protest. The twist is so hackneyed it makes a "Three's Company" misunderstanding seem nuanced.
Swallow that, and this franchise does what it does best. Corny one-liners. Lovable characters (no, we're not bored with Tyrese Gibson or Chris "Ludacris" Bridges one bit). And new co-stars to spike the punch, although Scott Eastwood's punching bag treatment might make his Pa grimace.
Dwayne Johnson is back, too. His Hobbs throws haymakers that would make Superman blush.
The Fate of the Furious Movie CLIP - Prison Riot (2017) - Dwayne Johnson Movie
Once more, a "Furious" film showcases the daffiest stunts to ever grace the screen. Two films ago, we got a tank. Now, it's a submarine. Is a Space Shuttle firing up for "Furious 9?"
We're not joking.
The fun isn't as infectious as usual, though, thanks to the silly story line. Theron nearly makes it connect. The Oscar winner nails the proper tone here, and she's having a grand old time. Hard to blame her.
FAST FACT: Oscar winner Helen Mirren told an interview two years ago she wanted to co-star in a "Fast and Furious" sequel. With "Fate," she gets her wish with a cheeky, glorified cameo.
The opening Cuban sequence gets the mandatory ogling out of the way. Once again women in short-shorts parade around as the cars rev their engines. It's like the 007 silhouette in the Bond movie opening credits. You can't have a "Furious" film without the leering camera work.
For part 8 our family members aren't exactly moving forward. There's talk of fatherhood but it's really a distraction. We do get a nice nod to the late Paul Walker, an "awwww" moment you'll see a mile away but won't care.
"Furious" films have that effect on our better judgment. And darned if we're not complaining yet.
HiT or Miss: "The Fate of the Furious" is, like every previous installment, critic proof. Just know this. Your brain will be insulted, but your sense of popcorn munching fun won't.