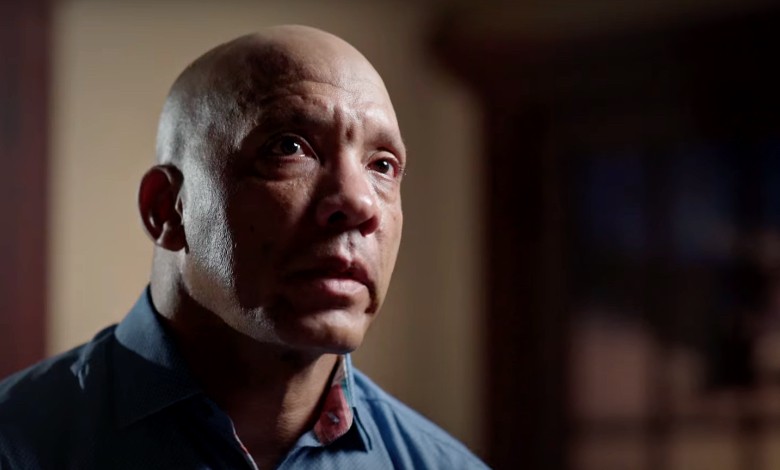 It took an upstart news network to debunk three-plus years of lies.
"The Fall of Minneapolis," now playing on Rumble, lets the Minn.-based Alpha News team dissect the death of George Floyd and its aftermath.
The Rumble debut makes sense in more ways than one. No Hollywood studio would touch this radioactive material. Streamers would rather air a double feature of "Batgirl" and "Coyote vs. Acme" than share "Fall."
Plus, the film's steady drumbeat of shocking revelations may make audiences hit the pause button a time or two.
Veteran Minneapolis reporter Liz Collin is the face of the film, asking simple, direct questions to the officers and family members impacted by the false narratives tied to Floyd's death. It's based on Collin's book, "They're Lying: The Media, the Left and the Death of George Floyd."
RELATED: COLLINS SPEAKS TO THE HIT 'CAST ABOUT UPCOMING DOC
"The Fall of Minneapolis" is soft spoken, never raising its voice to be heard. No Michael Moore-style theatrics or talking heads wagging their fingers at the camera. Even those wronged by the events in question refuse to cry out or take a political stand against the Democrats who betrayed them.
Some could argue they should, but it's their restraint that registers.
The lies in play are so loud, so shocking that to meet them halfway would be a mistake. Alpha News struck the best way to approach the material. Even the soundtrack is subtle, sometimes imperceptible in its graceful notes.
The volume will come from the audience, watching narrative after narrative crumble before their eyes.
This is one hard, but necessary watch.
RELATED: FLOYD PROTESTS BURN BELOVED BOOK STORE TO THE GROUND
The opening 15 or so minutes of "Fall" prove chilling. We see the various body cams attached to the officers who arrived to greet George Floyd after he tried to pass off fake bills at a local shop.
The vast majority of Americans have never seen this footage. Much of it was held for months, and months, while "mostly peaceful" protests raged across the country. If this reminds you of the Nashville shooter's manifesto being covered up by the press and police … it should.
We watch several officers try to coax Floyd into a police cruiser after he resists arrest and refuses to follow their simple commands.
The officers show remarkable patience, trying over and again to get Floyd to follow simple instructions. It's an agonizing watch, especially since we know we're witnessing Floyd's final minutes of life.
The four main cops weren't all-white bigots ready to punish Floyd as they saw fit. Two were white, including Derek Chauvin, while one was Asian-American and another was black.
How many Americans realize that despite the endless coverage of Floyd's death?
"There was only one way in and one way out, and the way out was locked." WATCH "The Fall of Minneapolis" NOW: https://t.co/QYQs4MyqQa #thefallofminneapolis #minneapolis #georgefloyd #thirdprecinct #derekchauvin pic.twitter.com/pf03XxdX9p

— Alpha News (@AlphaNewsMN) November 19, 2023
The story shifts to the "mostly peaceful" protests, including the fall of Minneapolis' 3rd precinct. We hear horrifying stories from the officers on the scene – black and white officers – who were left defenseless while bricks, fireworks and worse were hurled at them.
The footage is chilling.
"Just wear your helmets and stand there," one officer recalls of the message from their superiors.
No riot gear. No back up. No support.
The rioters ruled Minneapolis, period. They could act with impunity, and they did just that. Is it any different than pro-Hamas radicals rampaging across the country right now with nary an arrest in sight?
Pro-Palestinian protest outside DNC headquarters turns violent
Most of the officers in the film retired following Floyd's death, and reluctantly so. Several are brought to tears recalling their decisions, anguished to leave a job they cared deeply about.
There's more, so much more … from the glaring problems with Chauvin's trial to the actions of key Minnesota players like Gov. Tim Walz and Attorney General Keith Ellison.
Does it matter that the initial Floyd autopsy showed no damage to his neck area but deadly levels of fentanyl in his system?
Apparently not.
The Left's "narratives" reigned supreme. They still do today.
The chapter on Chauvin's trial reveals critical evidence wasn't allowed to be considered. We also hear from both Chauvin and Officer Alex Kueng from prison. They, too, speak calmly about the many false narratives that led to their prison sentences.
"Fall" lacks the razzle dazzle of some Netflix-produced documentaries. It's stlll handsomely mounted, rigorously assembling the details that matter. That style includes eyewitness accounts, video footage and documents all woven together to support truths too inconvenient for the corrupt press to share.
And, of course, we learn how crime has exploded in Minneapolis since BLM and "Defund the Police" rose up following Floyd's death.
Homicides soared.
Carjackings soared.
The number of police officers shrank from 892 to 513
Coincidence?
There's only one major flaw with the documentary. It's the title.
It's not "The Fall of Minneapolis." It's "The Fall of The United States." The problems in Minnesota are felt across the country, and they're not getting any better.
HiT or Miss: "The Fall of Minneapolis" is essential viewing for every American. It's that simple.