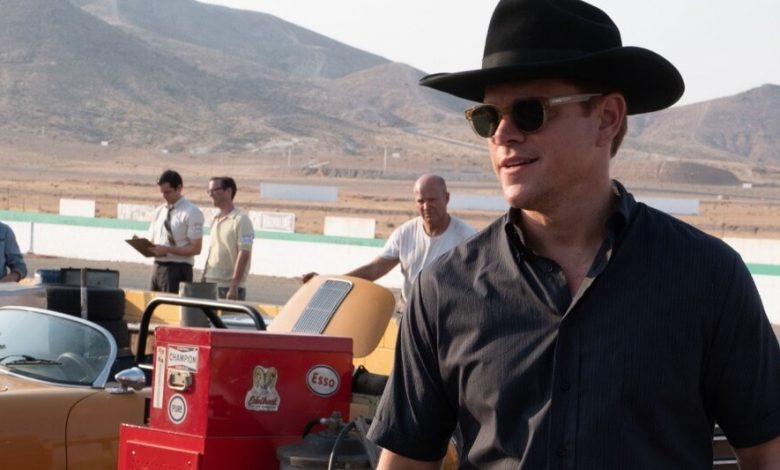 Deadline.com is afraid, very afraid, that an ominous film trend is making a comeback.
Male-dominated films.
Lock the doors! Hide the children!
Yes, the film industry has certainly focused too often, and too long, on men behind and in front of the camera. That's a fact. It doesn't mean that male-centric films are to be relegated to the back burner.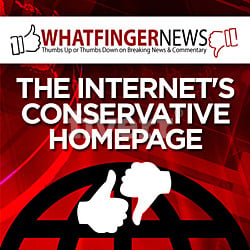 Let everyone share their story, women as well as men, and audiences can cheer the best of the best.
Duck and cover, the "Movie Man Wave Is Here," the far-left Deadline.com announces.
Heads-up, the long-expected man-wave is breaking in and around the film awards season.
Those who keep an eye on film festivals and release schedules could see the weather buoys bobbing months ago. Still, it was a jolt to spot that Ford v Ferrari billboard on Lincoln Blvd. the other day, with its tanned, taut images of Matt Damon and Christian Bale, jaws set, dark glasses in place, staring down from a place that not so long ago was inhabited by Brie Larson and her Unicorn Store.
Why, the nerve! What have Damon and Bale done besides win Oscars and earn billions for their respective studios?
FORD v FERRARI | Official Trailer 2 [HD] | 20th Century FOX
For what it's worth, "Ford v Ferrari," directed by James Mangold, captures the epic rivalry between dueling car manufacturers. The images of the film's stars, Damon and Bale, triggered the Deadline.com reporter.
Who knew that manly images still sold movies? But someone must think so, as Mandy Moore, the lone woman on Monday's emailed "junket blast" poster for Roland Emmerich's Midway, was outnumbered by her male co-stars, eight-to-one. My favorite of the bunch was Woody Harrelson's knit-browed Admiral Chester Nimitz, though Dennis Quaid appears to make one mean "Bull" Halsey, and Patrick Wilson glowers with the best of them as the intelligence expert Edward Layton.
There oughta be a law against putting men on movie posters.
Deadline isn't finished.
Even while Hollywood resolved to make more room for women, established directors like Scorsese, Tarantino, Emmerich, Clint Eastwood, Sam Mendes and James Mangold—among those represented in the current mix—didn't stop working.
President Elizabeth Warren will make sure they, indeed, stop when she's in charge.
The site's readers mocked the article:
Ford V Ferrari was in development for over a decade. The fact that it is coming out during any particular political shift you see (real or *ahem*, imagined) is complete happenstance.
This article is reddit-level clickbait, with its provocative "look, they're all men" hook to create engagement in the comments.
It's even more embarrassing when you consider the year's current and upcoming film releases. Let's remember some key titles battling for Oscar love this season:
"Judy" – Oscar-winner Renee Zellweger plays Judy Garland, the tortured singer who traveled to England in her final months to reclaim her fame, fortune and family.
"Harriet" – Cynthia Erivo stars as Harriet Tubman, one of America's most celebrated figures, and rightly so. She freed slaves, risked her life for her fellow Americans and helped the country leave slavery in the dustbin of history.
"Little Women"– The classic tale is reborn courtesy of writer/director Greta Gerwig. The update stars Laura Dern, Meryl Streep, Saoirse Ronan, Emma Watson and Chris Cooper (boo!).
"Bombshell" – Hollywood's second attempt to belittle Fox News this year features a trio of powerhouse actresses – Nicole Kidman, Margot Robbie and Charlize Theron.
"Jojo Rabbit" – Yes, the lad at the heart of the story is, gasp, a boy (we're assuming his gender for argument's sake), but the key secondary characters are played by Scarlett Johansson and Thomasin McKenzie.
Some films hitting theaters this Fall/Winter aren't awards season contenders, per se. They still pack plenty of female fire power.
"Terminator Dark Rise" – She's ba-ack! Linda Hamilton returns to the franchise, joined by co-stars Mackenzie Davis and Natalie Reyes. Arnold Schwarzenegger is here, too, but he gets a supporting role in a series he made a sensation.
"Charlie's Angels" – 'Nuff said.
"Star Wars: The Rise of Skywalker" – The ninth and final film in the Skywalker saga stars Daisy Ridley as the woman leading The Resistance.
Is Deadline.com's laughable story any different than two of our greatest film directors getting asked similar questions?
This past summer, Quentin Tarantino shooed away a question about the number of lines Margot Robbie uttered in "Once Upon a TIme … in Hollywood."
This from the director who made the "Kill Bill" films and "Jackie Brown," mind you. You'd be hard pressed to find films with more empowered women at their core.
Time Magazine responded swiftly to MargotGate, counting up the number of lines spoken by women in EVERY Tarantino film.
More recently, Martin Scorsese got a similar query about his male-dominated films. He, too, dismissed the question.
"No. That's not even a valid point. That's not valid," Scorsese said. "I can't… That goes back to 1970. That's a question that I've had for so many years. Am I supposed to? If the story doesn't call for it…It's a waste of everybody's time. If the story calls for a female character lead, why not?"
Expect more of the same from film journalists in the end of 2019 and 2020.