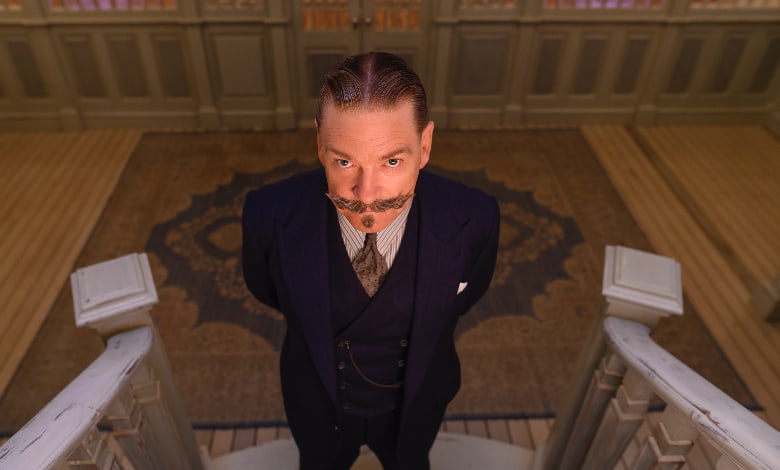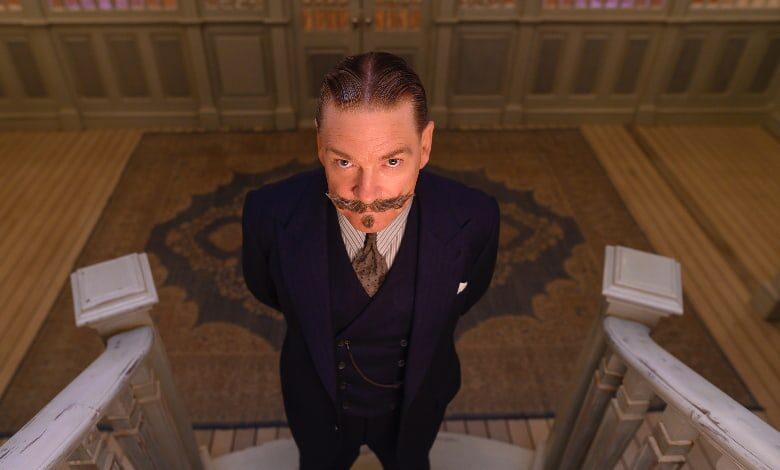 "Death on the Nile" feels like a trip in Doc Brown's time machine.
Sure, the story itself is set in the early 1900s, but it's everything else that evokes another time and place.
The setting is exotic and lush, as is the exhilarating score. We see some of Hollywood's most beautiful people looking … beautiful. And the script is something to savor, not an obstacle between CGI set pieces.
It's no mystery why "Death on the Nile" is so satisfying.
Official Trailer | Death on the Nile | 20th Century Studios
Kenneth Branagh returns as both director and star of his second Agatha Christie adaptation. He's Hercule Poirot, the super sleuth whose mustache no longer covers half of his face.
Yes, there's a back story here that's both poignant and unnecessary.
Poirot finds himself alongside a newlywed couple vacationing in Egypt. There's a catch, though, that threatens their marital bliss. Linnet and Simon (Gal Gadot and Armie Hammer) can't shake his ex-fiance, Jacqueline (Emma Mackey).
She's stalking the couple, unable to accept that her former beau found love elsewhere. But would she stoop to murder to keep them apart?
View this post on Instagram
The heady cast makes "Nile" richer, but Team Branagh doesn't fully utilize their skill sets. Why cast Russell Brand and not let his fizzy energy rise to the surface at least once? Annette Bening gets too little attention, too, while "Black Panther" standout Letitia Wright's character is given the Mary Sue treatment.
Sophie Okonedo pilfers her scenes as a sultry songstress, tempting both Poirot and audiences alike.
It's the mystery that matters, of course, and audiences will happily follow the detective as he grills every cast member for clues or tells. The screenplay even dabbles in some meta moments, with characters noting Poirot's particular set of investigative skills. It's handled delicately, thank goodness.
RELATED: Unsolved Mystery: Why 'Young Sherlock Holmes' Never Became a Classic
Most modern movies run into woke moments, and "Death on the Nile" is no exception. One character reveal smacks of Identity Politics, while others behave in ways that remind us the film was written in the 21st century.
The mood is never spoiled, though, and there's enough engaging elements afoot to distract us in all the right ways.
Branagh draws decidedly mixed reactions for his take on Poirot. Audiences who aren't attached to previous versions, like Albert Finney's Oscar-nominated turn in 1974's "Murder on the Orient Express," will find his guile enchanting.
It is odd, though, that "Nile" attempts to not just deconstruct his playbook but mock his very existence. It's a false note in a film that mostly avoids self-defeating tics. The moment is quickly discarded, though, as if all on board realized it's not wise to trash the hero.
It's hard to escape a gnawing truth at the heart of this mystery, delayed due to the ongoing pandemic. They don't make 'em like this anymore.
But they should.
HiT or Miss: "Death on the Nile" doesn't fully tap its colorful cast, but the plummy sets and delicious dialogue make it a mystery worth solving.