Movie News
Could 'Darkest Hour' Be Oldman's Ticket to Oscar Glory?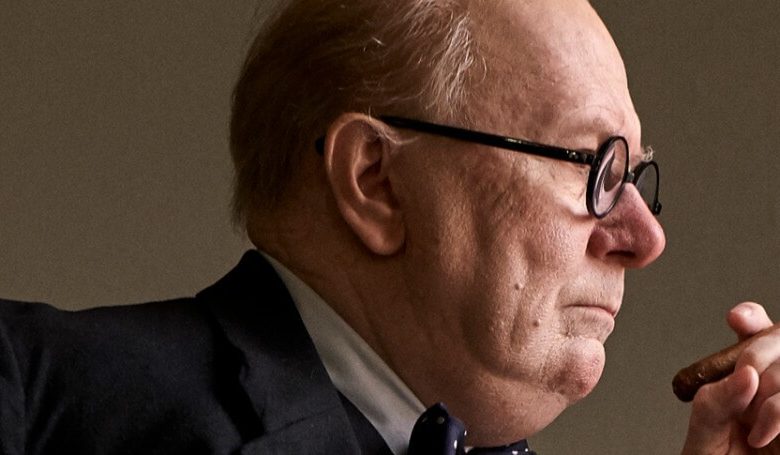 Watching Gary Oldman on the big screen these days can be a chore.
That's not a reflection on the actor's talent. Not in the least. It's just that the film industry keeps casting him in throwaway roles beneath his considerable gifts.
"Darkest Hour" could change that. It might even find him making a well-deserved speech on Oscar night next year.
DARKEST HOUR - Official Trailer [HD] - In Theaters November 22nd
Oldman looks unrecognizable as Winston Churchill, the British leader who figured so prominently in the Allies' victory over the Nazi regime.
Director Joe Wright's take on Churchill's raw courage in the face of possible annihilation is the stuff of historical legends. It's also perfect Oscar season fodder.
Why?
Movies based on real events are catnip to voters.
Actors who undergo a radical physical changes also sway hearts and minds. See Charlize Theron in "Monster" for one stirring example.
World War II films often have an edge over the competition (think "Schindler's List" and "Life Is Beautiful")
This trailer looks … astonishing. Inspiring. Magical.
Oldman, with but one Oscar nomination to his credit ("Tinker Tailor Soldier Spy") is overdue for Academy love.
What could stand in the way of "Darkest Hour?" Steven Spielberg's "The Papers," for starters. The upcoming film retells the fight to make the Pentagon Papers public. That's square in liberal Hollywood's wheelhouse, given the nexus of journalism and the '60s anti-war movement. Expect Oscar season speeches from the film's key players (Meryl Streep, Tom Hanks) connecting it to the current White House occupant's alleged obfuscation.
George Clooney's "Suburbicon" and Alexander Payne's "Downsizing" also could invite serious Oscar buzz on name recognition alone. For now, given "Darkest Hour's" mesmerizing trailer and impeccable pedigree, it's hard to see it not crashing the awards season party.
Below is from the official press release announcing the first "Darkest Hour" trailer:
Story: A thrilling and inspiring true story begins on the eve of World War II as, within days of becoming Prime Minister of Great Britain, Winston Churchill (Academy Award nominee Gary Oldman) must face one of his most turbulent and defining trials: exploring a negotiated peace treaty with Nazi Germany, or standing firm to fight for the ideals, liberty and freedom of a nation. As the unstoppable Nazi forces roll across Western Europe and the threat of invasion is imminent, and with an unprepared public, a skeptical King, and his own party plotting against him, Churchill must withstand his darkest hour, rally a nation, and attempt to change the course of world history.
Director: Joe Wright ("Atonement," "Hanna," "Pride & Prejudice," "Anna Karenina")
Writer: Anthony McCarten ("The Theory of Everything")
Cast: Gary Oldman, Kristin Scott Thomas, Lily James, Stephen Dillane, Ronald Pickup, and Ben Mendelsohn
"Darkest Hour" hits theaters Nov. 22, 2017.