Interviews
Chicago's Seraphine Recalls the Band's Groupie Heyday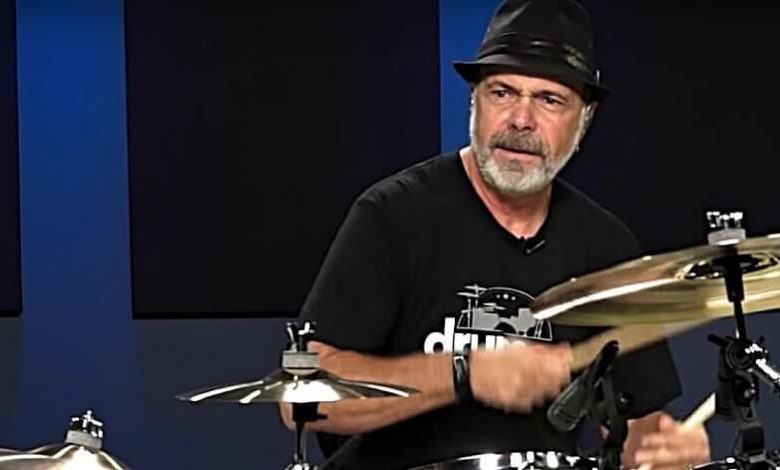 Drummer Danny Seraphine helped form the legendary rock band Chicago 50 years ago, a journey complete with more highs and lows than most musicians ever encounter.
Teaming with lifelong friends guitarist Terry Kath and clarinetist Walt Parazaider, the trio cherry-picked the best musicians from an array of the Windy City's best local club bands— creating a juggernaut that became one of the top acts of the 1970s and '80s.
Chicago - You're the Inspiration (Official Music Video)
But when the national radio scene turned against horn-driven acts at the dawn of the 1990s, a rift formed within Chicago over whether to stay the course or move away from the brass stylings that made them famous.
Seraphine was ousted, leading to a 16-year break from the music industry before he returned in 2006 as the head of a new spin-off band (alongside fellow former Chicago keyboardist/vocalist Bill Champlain) called CTA and toured the world again playing his former band's greatest hits.
"The band is a force, with Mark Bonilla on guitar, Ed Roth on keyboards, Tony Grant on lead vocals and Travis Davis on bass," says Seraphine. "First of all it's a great band, and everybody loves, enjoys and respects the music. I was involved in all the early records and all but a couple of the hits, so there's an authenticity you don't get with many tribute bands or bands with one original or former member, and some bands even have no originals.
Chicago Band Reunion 2018 Danny Seraphine, Bill Champlin, Jason Scheff
"The secret sauce for everybody is doing something you like to do, because then it's really not work," he continues. "You really have to appreciate when you're able to make a living doing what you love to do because then you'll do it well and for a long time.
"Drumming is what God put me here for. I stopped playing for about 15 years when I left Chicago in 1990. It was a tough road back, but I think I'm a better drummer than I am now."
The Art Of Jazz Rock Drumming | Danny Seraphine
Indeed, Seraphine recalls that forming Chicago saved him from a life of potential danger on the streets, as he was a high school dropout getting into trouble with local gangs in the late 1960s.
The band moved to Los Angeles in the summer of 1968, with seven members stuffed into a two-bedroom house in Hollywood. While that cramped situation kept most women away in their early days, once fame hit, Seraphine recalls they fully engaged in the free-spirited lifestyle of that era in rock.
"We did all right, since it was the late '60s and '70s and there was the sexual revolution to begin with," Seraphine recalls. "Add in rock and roll and it was never a problem. At first we were ignored by groupies because they were always into the British musicians' accents more, but once we got our album released it changed.
"The groupie thing was pretty cool, because they just wanted to be part of the culture, and it wasn't just sex," he adds. "They liked being a part of the concerts, and they were really nice people. The top groupies were known as the GTOs. People used to really look down on it but that wasn't fair. They inspired a lot of songs. At the same time, I wish I had been a better husband and father back then. But that was the times, and now we're settled down and I only get high on the music."
---
To hear the rest of this interview, which aired on the radio show/podcast "Man Up," along with 16 other great celebrity interviews, visit the official Man Up Show web site.