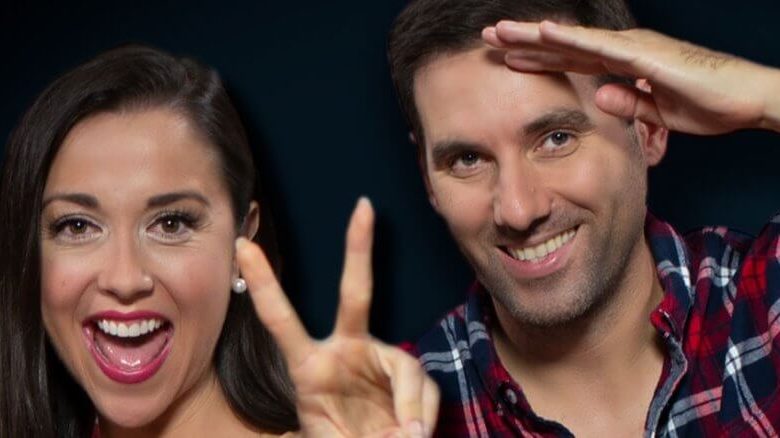 Conservative entertainment seekers are in for a real treat.
CRTV, the rapidly expanding conservative online television network, has picked up a new program called "News Done Right." The edgy political sketch comedy show is produced by the Vermont and Los Angeles based company, Right and Funny Productions.
"News Done Right" features two millennial hosts, Elizabeth and James (Rachel Alig & Sam Brittan) who discuss topics of the day while introducing "Saturday Night Live" style comedy sketches. "News Done Right" is the brainchild of Lenore Broughton, Bradford Broyles and Len Britton.
It's ironic that this creative trio came out of Vermont, one of the bluest states in America, and Los Angeles, which has become ground zero for people in the entertainment industry who consider themselves part of the so-called "resistance."
"We are delighted to join the All Star CRTV lineup alongside many of the brightest conservative minds in the country like Mark Levin, Michelle Malkin and Steven Crowder." says Broyles. "We're looking forward to adding scripted humor to the discussion."
This is great news for conservatives who enjoy so few entertainment offerings on television. "Saturday Night Live" has become little more than an infomercial for the Democratic party. Additionally, all of the late night hosts have been reduced to parroting liberal talking points.
This HiT Feature is Sponsored Content
"News Done Right's" creators are no strangers to irreverent humor, or conservative politics for that matter.
Britton ran for the United States Senate against Patrick Leahy in 2010 and is a credited Hollywood screenwriter. Broyles was once a comedic actor in his native Los Angeles before becoming a conservative political operative. Broughton has a long history of generous support for conservative candidates and causes.
Along with "News Done Right," the trio has also recently produced a sitcom pilot starring Kevin Sorbo of "Hercules" fame and Barry Bostwick ("Spin City") called "The World According to Billy Potwin." The show follows a middle class family contending with their 14 year-old son, a conservative Trump supporter.
"It's along the lines Tim Allen's 'Last Man Standing' or pre-Ambien Roseanne," says Britton, who wrote and directed the pilot, "only funnier!"
They created a short for the show, called "Parents Night" which you can watch below:
The creative team also has a mockumentary feature in pre-production titled "The Bernie Movie."
"The film takes a deep dive into Bernie Sander's seldom discussed early hippie existence in Vermont," says Broyles with tongue firmly in cheek. "I think Americans will be entertained by what we've uncovered about millennials' favorite socialist."
"News Done Right's" first episode is a parody of the old "Charlie's Angels" TV show called "Bernie's Angels" starring Bernie and his befuddled Angels – Nancy Pelosi, Elizabeth Warren and Maxine Waters, who are assigned the mission of banning ICE.
In recent decades, Hollywood has abandoned half of the country. It's an underserved and virtually untapped market just waiting for someone to bring them programming that doesn't patronize them or act as a commercial for the progressive agenda.
Right and Funny Productions is on a mission to challenge the left's monopoly and bring entertainment to people who love America and cherish traditional values. This partnership with CRTV is a huge step in that journey.
"News Done Right" premiered on CRTV on October 5 and will also be available on Facebook. Subscribe to CRTV today and enjoy the show!
---
Mike LaChance is a New England-based writer who covers politics, higher education and culture for Legal Insurrection.