Industry News
Opinion
Could 'Guardians Vol. 3' Follow in 'Ant Man's' Tiny Footprints?
Box office predictions are shrinking, pre-sales trail 'Doc Strange 2' ... badly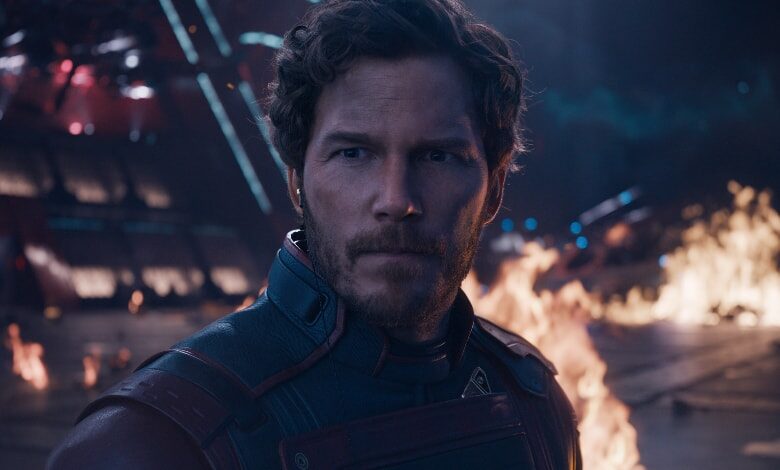 Few films are surefire box office bets these days, with some notable exceptions.
If James Cameron is behind the camera, studios can all but count the cash. The same goes for "Scream" sequels and other horror franchises like "Halloween."
The Marvel Cinematic Universe similarly promises silver and gold, to paraphrase a certain "Rudolph, the Red-Nosed Reindeer" character.
Is that starting to fade?
Drinker's Chasers - Ant-Man 3 Flops Hard
"Ant Man and the Wasp: Quantumania" proved the year's biggest disappointment, to date, failing to build on the franchise's goodwill. The film's earnings "collapsed" during week 2, another sign that audiences are tiring of MCU product.
Now, early indicators suggest "Guardians of the Galaxy Vol. 3" will be huge … but hardly the supersized sequel we've come to expect from the MCU.
Marvel Studios' Guardians of the Galaxy Vol. 3 | New Trailer
Early box office predictions capped out around a $130 million opening weekend. Now, those figures are in the $105-110 million range, a sizable drop.
That's not the only troubling sign.
The film has no stiff competition this weekend. Plus, early ticket sales are trailing last year's "Doctor Strange in the Multiverse of Madness" … by a lot. The latter film's early sales figures at this stage in the release cycle came in at a hearty $60 million.
"GOTG Vol. 3?" Just $26 million.
"Guardians of the Galaxy Vol. 2" opened with a robust $146 million stateside in 2017, a figure none of the predictions come close to matching. Plus, ticket prices have climbed since then, further deflating hopes for a monster opening.
"Multiverse" opened to $187.4M. Could "Vol. 3" sink below the $100 million mark?
RELATED: WOKE IS JUST PART OF THE MCU'S PROBLEM
No MCU film will straight-out flop, at least for now. Still, superhero films cost an exorbitant amount and studios spend serious cash on marketing. They need to earn, and earn big, to justify the expense and keep the universe healthy by fiscal standards.
Superhero fatigue is another issue that can't be ignored. James Gunn, who wrote and directed "Vol. 3" and now overseas the DCEU (DC Extended Universe), admitted as much with a caveat.
"I think it doesn't have anything to do with superheroes. It has to do with the kind of stories that get to be told, and if you lose your eye on the ball, which is character. We love Superman. We love Batman. We love Iron Man. Because they're these incredible characters that we have in our hearts. And if it becomes just a bunch of nonsense onscreen, it gets really boring."
ENJOYING HOLLYWOOD IN TOTO? YOU'LL LOVE THE HOLLYWOOD IN TOTO PODCAST