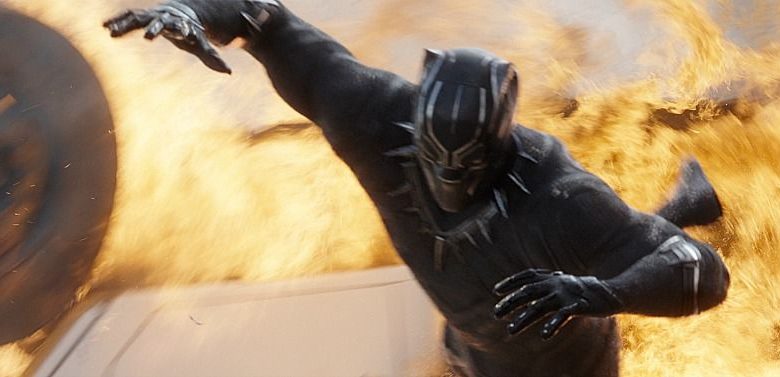 We have two correspondents on site sharing the news, reactions and other tidbits from what's become Hollywood's go-to event for All Things Geek.
And since geeks essentially power both the box office and small screen universe, that matters.
Here's a sampling at what's happening at Comic-Con 2016, including a pair of super surprises:
During Saturday's "Suicide Squad" signing, a man wearing a mask from "V for Vendetta" came up to the stage to get autographs. When he whipped off his mask, the crowd saw it was none other than the Man of Steel himself. Henry Cavill proceeded to hug each "Suicide Squad" villain before having them sign his T-shirt. Jared Leto, already infamous for staying in his Joker character during the film's shoot, threw the signing Sharpies used by the cast back at the audience. Most just hit the floor, since the assembled fans were too busy snapping photographs.
Not to be outdone, Chadwick Boseman surprised a Marvel movie panel with a peek at some bonus features from the upcoming "Captain America: Civil War" home video release. The 60-minute, behind-the-scenes featurette reveals how Boseman's Black Panther character entered the Marvel Cinematic Universe. "Civil War" comes home Sept. 13 on Blu-ray, DVD and On-Demand.
Everyone is getting in the Comic-Con spirit in San Diego. Even the city's trolley and buses featured advertisements for the big event.
"Star Trek Beyond" debuted Wednesday, the day before the festivities officially began. A massive line started forming for the 8 p.m. screening by 8 a.m. that morning.
"Suicide Squad" director David Ayer injected some politics into his appearance without uttering a word. He arrived to his panel wearing a red "Make Mexico Great Again" hat.
The Toy Wars Cometh … as Mattel and Hasbro duke it out during the con. We spotted a guy in a Mattel line telling his son to hurry so they can get into the Hasbro line next. "Whoa whoa whoa. What did you say? Did you say the H word?" the Mattel employee responded. "But you guys are buddies!" "No, we're not!"
Overheard: "So you can stand in line for two hours and get absolutely nothing?" – guy in line for
WB signings.
"The Big Bang Theory's" writer's panel shared two revelations for the show's fall return. Katey Sagal of "Sons of Anarchy" fame will play Penny's mother and Jack McBrayer of "30 Rock" will play her drug-dealing brother.
"Bones" star Emily Deschanel will be moving behind the camera for the first episode of the show's final season.
Overheard: "That was the most ghetto bathroom I've ever seen in my life."
Seen: A woman dressed as a boulder walking behind person dressed as Indiana Jones.
Overheard: "What's that?" "It's an Ant-Man." "Oh. What's an Ant-Man?"
Irony alert: Audience attending the "Snowden" panel advised not to share any photos, videos or concept art for the upcoming film.
Love swag? The DC both delivered. Every so often, one of the workers come out and casually hands out shirts, comics, posters etc. while people waited. They also showed off original costumes from "Wonder Woman" and "Suicide Squad."
Singer Chris Daughtry is apparently also a comics fan and aspiring artist. He showed up (late) to a presentation from DC co-publisher Jim Lee.
Marvel's Captain America: Civil War - Black Panther Featurette
Additional reporting by Bones.