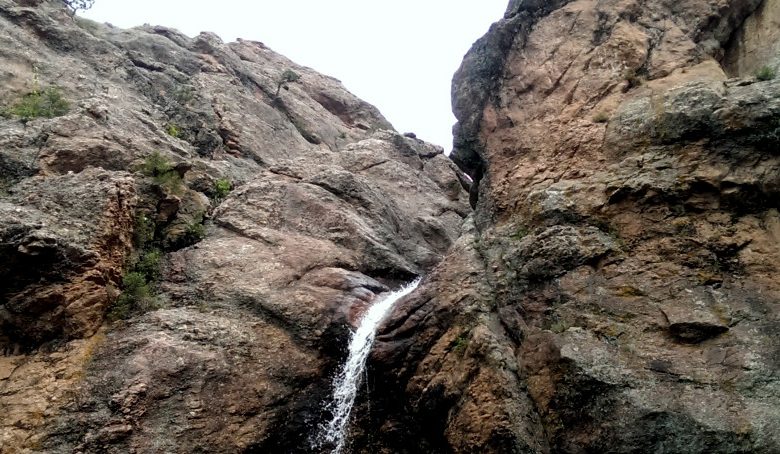 Hollywood once visited Colorado to shoot films like "Thelma & Louise," "War Games," "Vanishing Point," "City Slickers," the original "True Grit" and "Sleeper." In recent years, as other states served up studio tax incentives meant to attract productions, Colo.-based productions ground to a halt.
That didn't change when the Colorado offered a 10 percent incentive program.
"No discussion … no takers … no interest," says Donald Zuckerman, a veteran movie producer who assumed his Colorado duties as state film commissioner three years ago.
The 2012 deal that doubled the incentive rate to 20 percent finally let Colorado back into the game, a re-entry capped by last month's news that Quentin Tarantino will shoot "The Hateful Eight" in Telluride this winter.
"That movie being made here will be a game changer," Zuckerman told HollywoodInToto.com about the mystery project days before the news became public on Sept. 26.
Colorado's incentives still pales compared to other states, such as New Mexico, which aggressively courts film and TV productions. "Breaking Bad" was shot in the southwestern state.
"Ours is on the low side, but it's enough that people call us," says Zuckerman, part of the state's three-person Office of Film, Television and Media. In fact, he argues that number will likely help the state stay in the black.
"When you have a 42 percent incentive in Detroit it's gonna be hard to show numbers that make sense," he says.
"In our particular case having a 20 percent incentive is cost effective … we're getting as much out of it as a state with a 30 percent incentive, which arguably may not turn a profit," he says. "Would it be easier to get people here with 30 percent? Sure, but considering how small our pot of money is, 20 percent is good enough."
Enough Bang for the State's Buck?
Several studies have questioned the value of luring film productions via incentive programs. Others, like Louisiana, are looking to measure their impact for future examination.
Zuckerman counts off the ways a film production can boost the local economy when handled properly. It's a "multiplier effect," he says, from dry cleaners hiring more staffers to handle the increased work load to hotels, car rental outfits and other businesses finding a greater demand for their services.
Among the projects currently shooting in Colorado or recently wrapped include a coming of age yarn directed by "Entourage's" Kevin Connolly ("Dear Eleanor"), a family-friendly film called "Christmastime" directed by Michael Landon, Jr. and a documentary on daredevil Evel Knievel (by Oscar winner Daniel Junge of Denver).
"I personally think [the Evel Knievel film] has real commercial value if handled well," Zuckerman says of a subject renown for his death-defying stunts. "What he did was insane … almost invariably he'd crash and break half the bones in his body."
Colorado offers plenty for potential film, television and commercial shoots. The state's diverse terrain can replicate a number of landscapes. Just as important, Zuckerman says, are hot spots like Aspen, Vail and Telluride for visiting talent to peruse.
Actors' agents want to be sure their clients will be happy on a given production, says Zuckerman. Colorado visitors can travel to either New York City or L.A. without much difficulty, he says, or check out some of the state's signature attractions.
Not every movie deal comes to fruition. Earlier this year, a film featuring Ashton Kutcher considered shooting in Colorado, but the project's state ties "fell apart," Zuckerman says.
No matter where one stands on the tax incentives issue, it matters dearly to state-based crews eager for their next gig. Having a film like "The Hateful Eight" shoot in Colorado will impact on their futures, Zuckerman says.
One of the first questions asked by studios is, "can you crew a movie?" he says. That has been a hard question to answer at times for Colo.-based projects.
Now, with a Tarantino production heading Colorado's way, that question will have a much easier answer.