Interviews
Why the Team Behind 'The Climb' Refused to Follow the PC Rules
The indie bromance honored the creators' own friendship, sparking Sundance glory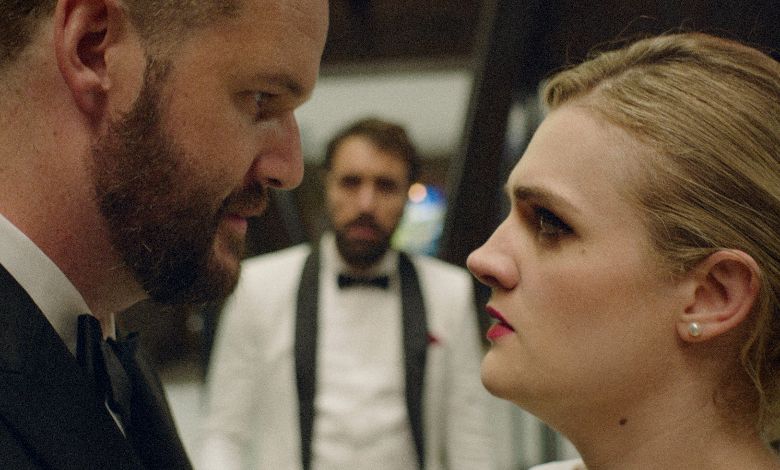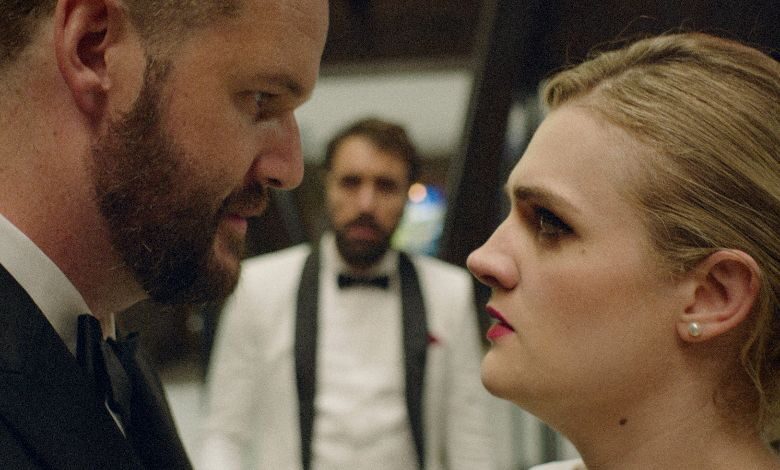 "The Climb" director Michael Angelo Covino gave co-star Gayle Rankin an excuse to make her stern character more likable, less threatening.
She wouldn't have it.
"I want to embody this character. Women make mistakes and women do f***ed up things, too," Covino recalls Rankin saying. "The only reason she's the antagonist is because of the perspective of the lens."
That lens trains on two long-time buddies forced apart by romantic miscues, sudden death and choices with unintended consequences.
THE CLIMB | Official Trailer HD (2020)
Covino stars as Mike, who tells his closest friend Kyle (Kyle Marvin) that he's sleeping with his fiancé. It's the start of a deeply unconventional bromance, one that feels both empathic to the male condition and aware of how men think, feel and, most importantly, act.
NOTE: This interview was conducted in March right before the global pandemic hit.
Covino and Marvin, off-screen chums and film collaborators, refused to appease those who might flinch at the characters' so-called "toxic masculinity."
"We live in a time now where there's a lot of fearful filmmaking happening and decisions being made on stories and character that feed into that fear," Covino says. "People just wanna do the right thing and tell the right story. What sometimes is lost is honesty and truth."
That means a sequence where Mike and Kyle commit juvenile acts stayed in the story sans apology.
"We can have these more aggressive moments. At the same time there's a lot of weakness to the characters and a lot of uncertainty," says Marvin, who co-wrote "The Climb" as well as starring in it. "It spans the entire scope of their relationship."
It's the duo's way of acknowledging, and ignoring, the cultural pressures placed on modern storytellers.
"Being thoughtful about what you're doing and how you're contributing to stereotypes is very important. When it becomes challenging is when it becomes fearful, the character can't have flaws. That's the thing we shied away from," Covino says. "Any character from any background from any gender can be an a**hole. As long as they feel fully formed that's the most beautiful thing you can do."
Covino and Marvin entered "The Climb" as serial, behind-the-scenes collaborators.
"We were producers for the past eight-plus years, not because we wanted to be producers first, but there was no one to produce my movie or his movie," Covino says.
That changed when they brought their short film, also called "The Climb," to the Sundance Film Festival in 2018. That moment not only sparked their feature film debut but set the template for the finished story.
The original "Climb" was "made in a single take," Marvin says. "We realized we had tapped into something, a patient, unrelenting aspect of a comedy."
The feature-length "Climb" retains that creative DNA, but that represents a fraction of the movie's creative risks.
"We found ourselves not filling scenes in a traditional way," Covino says. That meant occasionally confusing audiences until the narrative puzzle pieces snap into place.
At times, the characters as well as the audience learns something new about the story at the very same time.
"The audience now gets to experience being part of the family," Covino says. "Our approach is a bit more elliptical to our storytelling…by giving ourselves that constraint, it really opened us up creatively in a fun way."
FAST FACT: "The Climb" earned the Cannes Coup de Coeur award in 2019 at the Cannes Film Festival.
Covino and Marvin co-wrote "The Climb," a process that leaned heavily on their existing bonds. When it came time to direct, though, Marvin backed off and let his buddy take over.
"Films are best with one person executing their vision, even though the idea and the writing was shared [between us]," Marvin says. "There's a point where you have to pass the reins off … I may disagree [on something] but it has to be someone's vision executed."
Covino sees a dash of "The Big Lebowski" in his film's key characters, with a bit of both "Dumb and Dumber" and Laurel & Hardy mixed in. He also name checks Francois Truffaut's work as well as the 1972 French romance "Cesar and Rosalie."
"This film is in no way related to them. We were heavily inspired [by them]," he says.
"The Climb" debuted at Sundance earlier this year, marking the second time their deeply personal tale scored in Park City, Utah. Critics cheered the film as well as audience members, including some unusual reactions from festival goers. The filmmakers saw grandparents and grand kids responding in a similar fashion, a take which caught them off guard.
"The universality of it has been really eye opening," Marvin says.