Industry News
Opinion
Modern 'Stars' Couldn't Save 'Chaos Walking' from Flopping
Hollywood's latest bomb shows auds care more about IPs than pretty performers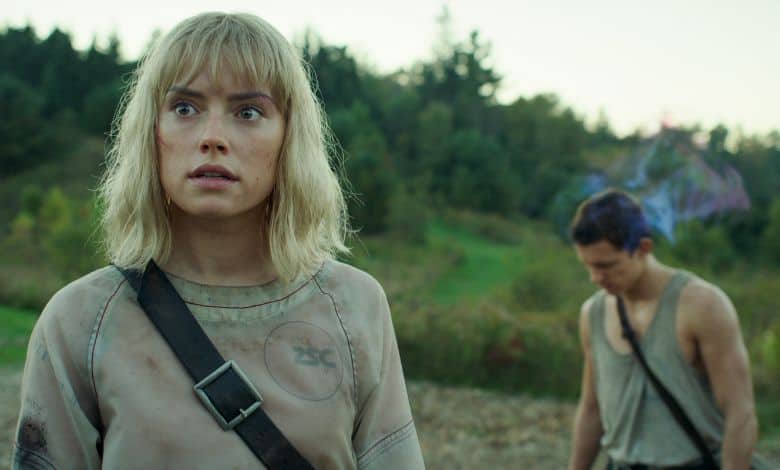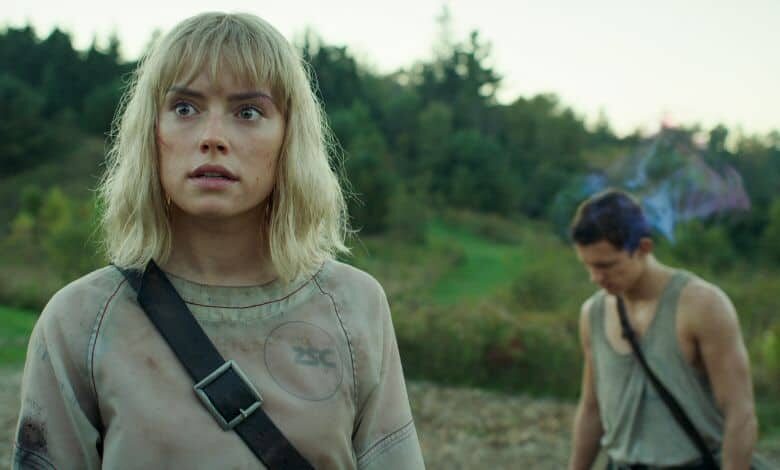 British actors Tom Holland and Daisy Ridley anchor two of the more profitable film franchises in Hollywood today.
Holland took over for Andrew Garfield as cinema's Spider-Man, drawing both raves and boffo box office in three MCU films and two "Spidey" features. Ridley became a household name when Lucasfilm tapped her to anchor a new "Star Wars" trilogy.
Neither star has troubling baggage associated with them. Both are young, attractive and talented. None of that could save their new film, "Chaos Walking," from flopping at the box office.
Chaos Walking (2021 Movie) Official Trailer – Daisy Ridley, Tom Holland, Nick Jonas
Yes, movie theaters have yet to bounce back from the current pandemic, assuming they ever will. Even by the new oh, so modest standards "Chaos Walking" bombed in spectacular fashion.
The film earned a dismal $3.8 million on 1,980 screens against weak competition. Only Disney's "Raya and the Last Dragon" offered any kind of obstacle, and it faced its own roadblocks by being blocked by Cinemark theaters and its instant availability on Disney+.
Yes, "Chaos Walking" hit theaters after a protracted delay and reshoots, ballooning the budget to $100 million. Other films have survived similar hurdles, though. The results are still stupefying to anyone who thinks movie stars still matter to box office receipts.
They don't.
Audiences now care about IPs (intellectual properties) and established brands (the Bond franchise, MCU movies, "Harry Potter," etc) over marquee names.
It's not as if people don't know who Ridley and Holland are. They've had better exposure than most performers thanks to the MCU and the "Star Wars" universe. Audiences still don't see their names on a movie poster and think, "I've gotta give this one a try."
Something similar happened earlier this year with "The Little Things." The film boasts three Oscar winners in critical roles – Denzel Washington, Rami Malek and Jared Leto. The screenplay served up a rare blast of adult storytelling grounded by Washington, one of the few actors remaining who epitomize the "movie star" era.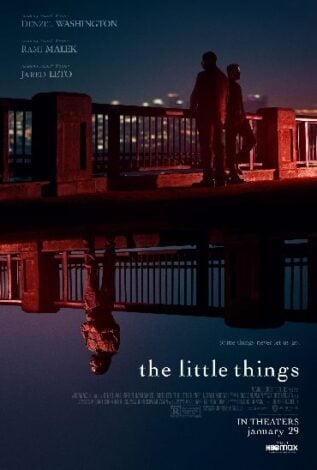 Not only has the film made a tepid $13.7 million since hitting theaters six weeks ago, one of the key posters for the film avoided the stars' faces entirely.
The poster [right] captures the film's sense of impending doom, and it packs a creative punch from a visual perspective. Where's Washington's face, though? It's in shadow, alongside co-star Malek's mug.
Why have a trio of Oscar winners if you're not willing to show them off?
You can call it a marketing fail, but perhaps it's better to say the marketing gurus understand the way audiences think today.
It's reminiscent of the 2015 movie "By the Sea" starring then-couple Angelina Jolie and Brad Pitt. That film, which also flopped in spectacular fashion, leveraged a movie poster featuring a pair of hats placed on a window sill.
A project starring two of Hollywood's most photogenic stars opted for that?
We'll call that one Lousy Marketing 101, but it doesn't camouflage the fact that "By the Sea" earned less than $1 million at the U.S. box office.
By The Sea - Official Trailer (HD)
There's plenty of reason why movie goers no longer care about modern movie stars. Today's actors too often insult their potential audiences, ridiculing their political views on social media and on awards show stages alike.
The modern star must promote their work across digital platforms, erasing some of the mystery that Golden Age stars boasted in an analog media world.
Today's actors typically stretch their talents across genres and personality types. John Wayne wouldn't play a beta male being bullied by a co-worker. He was the hero – gruff, masculine and steady. Twenty first century performers routinely take roles that challenge them, and their fan bases.
For all these reasons audiences no longer look to stars to guide their film choices. The team behind "Chaos Walking" re-learned that lesson the hard way.