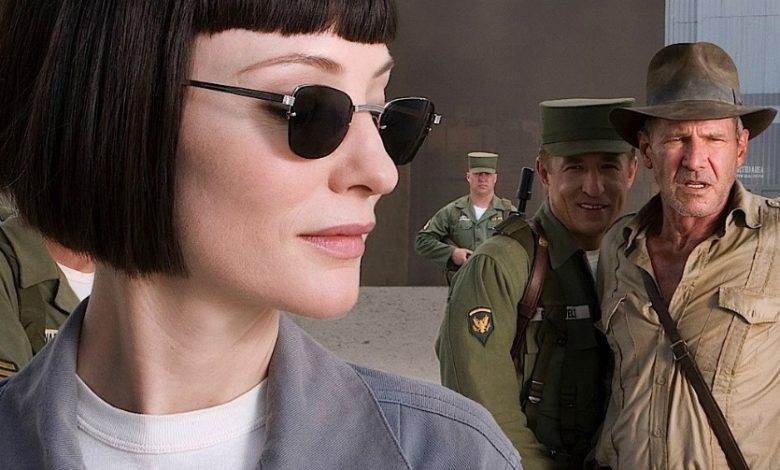 In film school, one of the first things students learn is how art imitates life.
There's no better example of this than the 1970s, which showed a bleak future for Hollywood. Films became darker, edgier.
Then, there was a revolution on the shoulders of two dreamers, friends struggling to find their own way: Steven Spielberg and George Lucas.
It was a friendship, and occasional rivalry, crucial to Hollywood's future.
At their very first meeting, Spielberg and Lucas clicked. Leaning on each other, they fought through some of the most disastrous film productions in history — events that could have ruined them, and nearly did.
The story also introduces their mutual friend, the then-unknown composer John Williams. Both Steven and George would later credit him for saving the films.
Composer is most Oscar nominated living person
Nine months ago, I couldn't believe the tale of their incredible friendship hadn't been told. Today, I'm proud to share it in scripted "biopic" form in a new six-episode dramatic podcast series.
"Blockbuster" puts into scripted form some of the stories you've probably heard before — and dozens more you haven't — that led to the spectacular failures on the productions of "Jaws" and "Star Wars." Those disasters nearly got Spielberg and Lucas fired and would have destroyed their budding careers.
Blockbuster | Original Podcast Series (Trailer) | Steven Spielberg, George Lucas, John Williams
The story builds up to the release of "Star Wars," Hollywood's greatest tale of a box office flop (opened in 32 theaters in 1977) turned triumph (ended up playing in 1,700 into 1978).
They supported each other during the worst of times. They met on one another's film sets, screened previews of their movies, and each saw potential in the other's dreams. What struck me most was that the journey of George and Steven in a bleak 1970s Hollywood evokes all the same highs and devastating lows as a great mythological adventure.
Life, imitating art – and the greatest story of a filmmaker revolution ever told.
This six-episode series, about 2.5 hours in all, is a movie for your ears. If you're like me, you'll swear you're seeing some scenes in person, all credit to award-winning film sound editor Peter Bawiec. He created groundbreaking audio that rivals that of a feature film.
Steven Spielberg's career begins to sink — literally — on this week's BLOCKBUSTER, out now! pic.twitter.com/ZS7AV77Yh8

— Blockbuster | Original Podcast Series (@Blockbuster_Pod) April 26, 2019
In addition, there's a tuneful and original orchestral score from Ryan Taubert and Benjamin Botkin — the product of lots of time and passion. I found myself humming "George's Theme" long after marathon editing sessions in the studio.
As a former investigative journalist, this is a story I stumbled upon with excitement. Now, I cannot wait to share it with you. This isn't a documentary. It's a dramatic, scripted narrative adventure crafted not by podcasters, but by a team of accomplished filmmakers with the tools to build its cinematic story.
Our team's thousands of collective hours are now condensed into this listening experience which truly pushes new frontiers for what audio storytelling can be.
From our whole team, I hope you will put on your headphones, turn up the volume and immerse yourself.
This is "Blockbuster."
You can subscribe to "Blockbuster" free on Apple Podcasts. New episodes release on Tuesdays, and the initial weekly release is ad-free for greater immersive experience.
---
Matt Schrader is the creator of "Blockbuster," an ad-free production of Epicleff Media. Schrader is writer-director of the hit film "Score: A Film Music Documentary," a New York Times Critics Pick, and a multiple Emmy Award-winning investigative journalist.