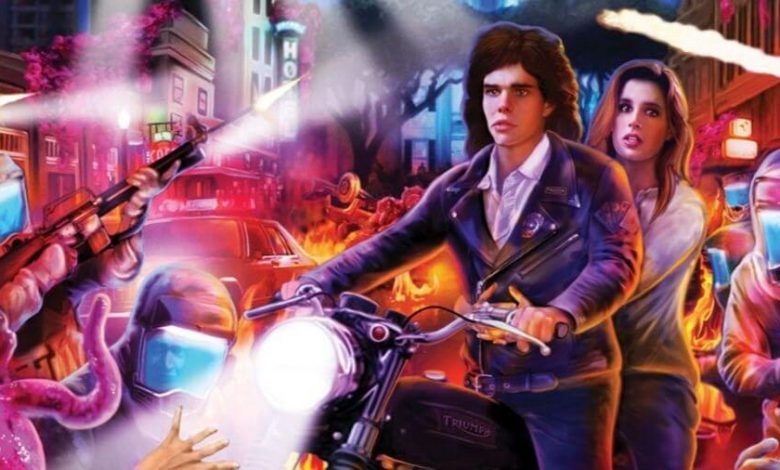 You don't need to be a critic to cheer how 1988's "The Blob" zigged when everyone expected it to zag.
The film, a remake of the low-fi 1958 shocker, could have gone the cash grab front. Remakes sell, even lousy ones. Plus, it didn't have a tough act to follow.
"Run … don't walk … from 'The Blob'" the first film's trailer cried. Try, "Giggle, but don't laugh!"
The Blob (1958) - At the Movies
The original is best known for its then-unknown star, a cool cat named Steven McQueen. Yeah, that guy. He quickly became a Hollywood legend, dropping the "N" along the way.
Treating the material with respect, while adhering to B-movie staples, made the 1988 version of "The Blob" a tasty surprise. And it holds up beautifully on second glance, thanks to Scream Factory's latest spit polish reissue.
The Blob (1988) ORIGINAL TRAILER [HD 1080p]
The big surprise, of course, involves our requisite hero. No, it isn't Donovan Leitch, cast as the high school football star trying to woo the cheerleader (Shawnee Smith). It's town hooligan Brian Flagg, played by a pre-"Entourage" Kevin Dillon.
Matt Dillon's younger brother, buried under a thick black mullet, saves the day. That twist alone sets this "Blob" apart.
That's not to say sci-fi formula doesn't rear its adorable head, or that it lacks homages to the source material. Still, it's an ambitious take on a not so ambitious shocker, gussied up with big, burly laughs.
"Ribbed?"
FAST FACT: Steve McQueen wasn't the only one to get a boost from 1958's "The Blob." Young Burt Bacharach composed the score, years before he delighted millions with tunes like "(They Long to Be) Close to You" and "Walk on By."
The hooligan and the cheerleader are all that stands between this small town and the title character. The death count is impressive, and so are the practical effects on display. Dillon and Smith share a curious chemistry, another bonus we never see coming.
The secondary characters deserve more screen time, including those played by Candy Clark and Paul McCrane. Still, director Chuck Russell ("The Mask") captures that small-town feel that give the better horror some teeth .
The film's biggest detour from the source material? The government is to blame for the rampaging pile of goo terrorizing the town. The update fits a more conspiratorial era, no doubt. Now, imagine that twist had the film hit theaters today?
Gulp.
Bonus Features
NEW – Audio commentary with director Chuck Russell, special effects artist Tony Gardner and cinematographer Mark Irwin, moderated by filmmaker Joe Lynch
NEW – Audio commentary with actress Shawnee Smith
NEW – It Fell From the Sky! – an interview with director Chuck Russell
NEW – We Have Work to Do – an interview with actor Jeffrey DeMunn
NEW – Minding the Dinner – an interview with actress Candy Clark
NEW – They Call Me Mellow Purple – an interview with actor Donovan Leitch Jr.
NEW – Try to Scream! – an interview with actor Bill Moseley
NEW – Shot Him! – an interview with cinematographer Mark Irwin
NEW – The Incredible Melting Man – an interview with special effects artist Tony Gardner
NEW – Monster Math – an interview with special effects supervisor Christopher Gilman
NEW – Haddonfield to Arborville – an interview with production designer Craig Stearns
NEW – The Secret of the Ooze – an interview with mechanical designer Mark Setrakian
NEW – I Want that Organism Alive! – an interview with Blob mechanic Peter Abrahamson
NEW – Gardner's Grue Crew – behind-the-scenes footage of Tony Gardner and his team
Audio Commentary with director Chuck Russell, moderated by film producer Ryan Turek