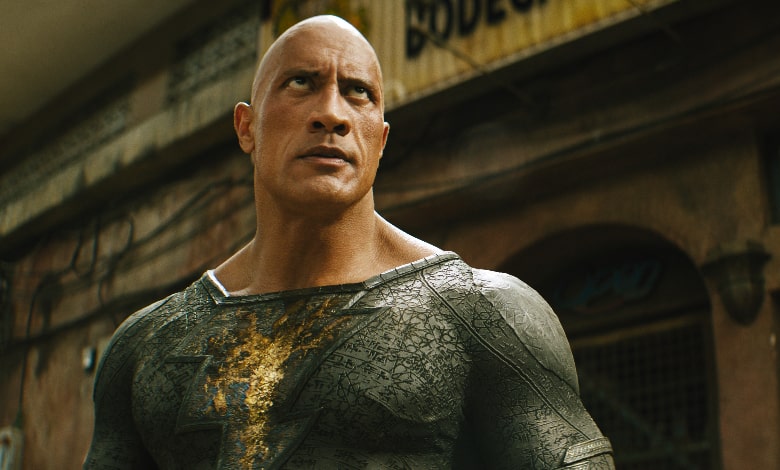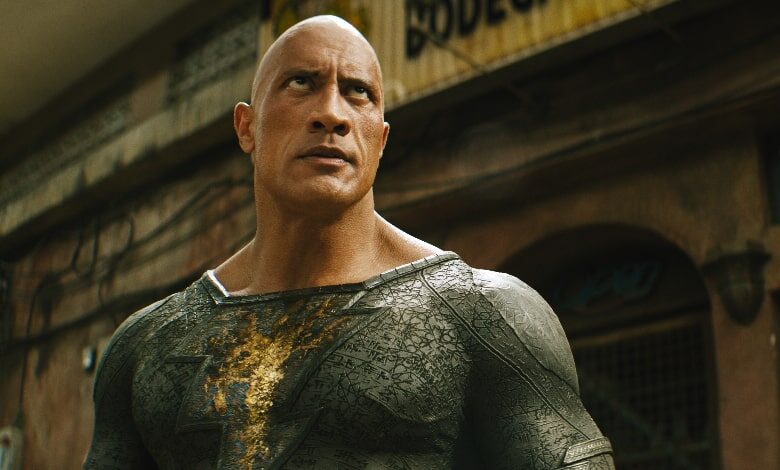 Dwayne Johnson has been playing superheroic souls so long that putting him in tights feels redundant.
That means he's a snug fit for "Black Adam," a superhero yarn that isn't sure if the title character is good, bad or somewhere in between.
Except Johnson is always the good guy, the man-mountain tasked with saving the day. Who wants to cast him in a movie where audiences root against him?
It's just one problem plaguing "Black Adam," a film brimming with action, the occasional laugh line and an eagerness to replicate previous films … to a mind-numbing fault.
Black Adam - Official Trailer 2
The film opens with a dense prologue, explaining the title character's origin story. Roughly 5,000 years ago a group of wizards transformed a Middle Eastern man into Teth-Adam (Johnson), a super-powered hero trying to save his native Kahndaq from a power-mad King.
Teth-Adam defeats the cruel King and, for his troubles, is put to sleep for centuries. A scrappy Kahndaq resident(Sarah Shahi) and her equally scrappy son (Bodhi Sabongui) awaken him, and not a moment too soon.
A generic invading force known as Intergang now rules Kahndaq, and Black Adam is the citizens' best hope of restoring their freedom. Except his emergence grabs the attention of Viola Davis' cranky Amanda Waller (the character from recent "Suicide Squad" features).
She summons the Justice Society of America, the poor man's Justice League, to bring the big guy in.
Good luck. Did you see that introductory scene where Johnson's character wipes out a small army in seconds?
View this post on Instagram
We spend time watching Society members Hawkman (Aldis Hodge), Doctor Fate (Pierce Brosnan), Atom Smasher (Noah Centineo) and Cyclone (Quintessa Swindell) battle Black Adam while the film's lackluster villain plots his world domination.
Director Jaume Collet-Serra ("Orphan," "Jungle Cruise") leans hard into the story's CGI necessities. Some filmmakers use those ones and zeroes only as needed, grounding the visuals in terra firma.
Here, every visual relies on CGI trickery, and it's exhausting.
That's true of Black Adam's extraordinary speed as well as how Collet-Serra frames his action sequences. Some prove eye-dazzling, but the overall effect can be monotonous.
"Black Adam" is never dull, though, thanks to near-constant action and a story that doesn't bog itself down with character development, meaty subplots or other bothersome tropes.
The screenplay teases the imperialist nature of the Kahndaq invaders, but the story zips along without building on that angle. There's even a smart aside as to why JSA has ignored Kahndaq's humanitarian plight until now, but that thread goes nowhere.
Atom Smasher and Cyclone share a nice, potentially romantic chemistry, but the chemistry experiment remains in its beakers.
This is superhero storytelling from the pre-MCU era. It's silly at times, lacking the depth that producer Kevin Feige instilled in Marvel's DNA.
RELATED: HOW TIM BURTON'S BATMAN MADE THE MCU POSSIBLE
The film's most maddeningly element? We've seen it all before.
Get your notepad out and notice all the films "Black Adam" brazenly pilfers from, including the "Avengers" saga and "Terminator 2: Judgment Day." Atom Smasher's aw, shucks style of superheroism is like Paul Rudd's Ant Man, but far less appealing.
The repetition is so obvious Johnson should have put his foot down as the film's star, driving force and producer.
Let's keep things fresh, folks.
The producers of Black Adam wanted to push the film as far as they could, regarding violence and aggression, which originally landed the film an R rating. It took four rounds of edits to make it PG-13. pic.twitter.com/PyP9YIbcCH

— IGN (@IGN) October 19, 2022
Instead, we get Doctor Fate, whose on-screen heroics are so close to Doctor Strange's shtick it's embarrassing, and far inferior. (Yes, Doctor Fate appeared before his MCU doppelgänger in the comics, but we're talking movies here…)
Kudos to Brosnan for giving his carbon copy character some humanity, but you're always aware of the superior screen sorcerer.
And Hodge, still one movie away from being an A-lister, conveys the stoicism and strength Chris Evans brought to multiple MCU adventures. His character's logic, though, could use a makeover.
Still, this is Johnson's movie, and he doesn't disappoint in the ways he never does. He's strong, determined and unstoppable, and when given the film's few legit laugh lines he makes them count.
His Adam tends to discard foes like so much trash, while the other heroes gently ask him to stop blithely killing anyone who gets in his way. It's another potentially smart development (a la Ah-nold only shooting his enemies in the knees during "T2") but it never gains momentum.
The DC Comics film universe still has a ways to go in catching up with prime MCU. Then again, the MCU is a far cry from its glory days, too. From that perspective, "Black Adam" is good enough for a breezy, brain-addled ride, nothing more.
HiT or Miss: "Black Adam" is light, agreeable and instantly forgettable.