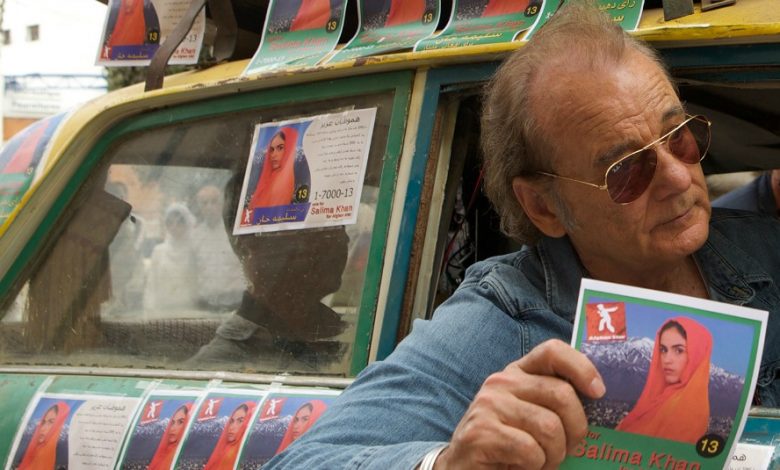 The comedy explores some serious issues, and it takes place where comedy rarely blooms: Afghanistan.
For those who praise trigger warnings and "safe spaces," it's a tough pill to swallow. Rock the Kasbah (Blu-ray + DVD + DIGITAL HD)
tackles Middle Eastern topics few Hollywood productions touch for fear of being labeled Islamophobic.
This all may make the movie sound politically driven, but it's not. Writer Mitch Glazer delivers a script that is centered and moved forward by Bill Murray's Richie Lanz. He's a talent agent for musical acts who refuses to accept his best days are behind him.
Rock the Kasbah Official Trailer #2 (2015) - Kate Hudson, Bill Murray Comedy HD
.
Despite living in a fleabag motel with his assistant Ronnie (Zooey Deschanel), Lanz says he's "still in the business." His "business" is forcing Ronnie to play covers in dive bars and cheating talent-free women by giving them hope he'll represent them.
When Lanz is presented with the odd opportunity to take one of his acts on a USO tour, he grabs it. He quickly loses said act and becomes stranded in a very unfriendly part of the world.
It takes a long time (too long) for the movie to introduce its primary story. We're an hour in when Lanz is convinced to transport ammunition to a small village for two crazed defense contractors (Scott Caan and Danny McBride). Lanz hopes he'll receive a temporary passport and a way out of Afghanistan.
Before that happens he hears a voice that reminds him of the God-like acts he now only brags about representing. His new mission is to put the woman behind that voice on "Afghan Star," the Middle East's "American Idol" knockoff. She will be the first woman to perform. She also will be disowned by her family and possibly killed for going against her religion's rigid beliefs.
FAST FACT: Bruce Willis said during a "Today" show interview that "Rock the Kasbah" was his friend Bill Murray's best movie.
It's edgy material and certainly not a backdrop many comedies would envy. However, it works. And when I say it works, I mean it really works. "Rock the Kasbah" has a funny, reality-soaked script that does what the best comedies do. It examines cultural clashes and real-world issues without having an overt political agenda. It's also hilarious.
"Rock the Kasbah" deserves a second chance on home video because it takes part (and possibly even starts) a larger cultural conversation about the current global crisis that we face regarding with the Middle East.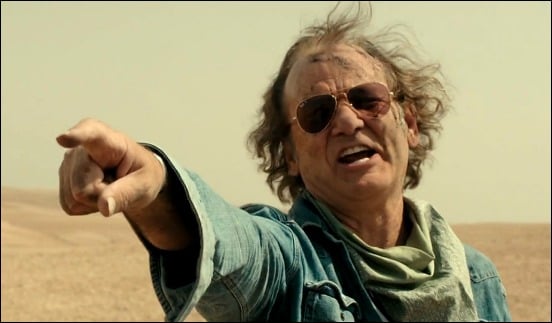 "Rock the Kasbah" hits the conversation in its heart. It shows the human cost of wars that have raged for so long without being overly sappy or preachy. It also captures the Muslim people as human beings ready to overcome a minority who exploit their religion with barbaric consequences.
If liberty is a shaky concept here in America, it is a nonexistent one in some parts of the Middle East.
"Rock the Kasbah" shows the path to liberty the way any typical rock infused movie would: art.
Lanz's new discovery brings unity to her people. She inspires individuals to go against the grain and vote for her in the reality competition. When "Knocking On Heaven's Door" quietly overtakes the film's soundtrack as Lanz makes a last stand with village people trying to do the right thing, it's a powerful piece of movie making.
Rock the Kasbah Featurette - Working with Bill Murray (2015) - Zooey Deschanel, Kate Hudson Movie HD
.
Despite everything, it's really the story of people (Murray's Lanz, Bruce Willis' too on edge Bombay Brian and Kate Hudson's retiring hooker Merci) who are forced to face up to lifetimes of mistakes. Through their hardships and struggles, they all find their moments of redemption.
It all happens with a great soundtrack, some really good laughs and with the message that culture is the ultimate arbiter of change.
Rock the Kasbah (Blu-ray + DVD + DIGITAL HD)
includes deleted scenes and features examining both Murray the phenomenon and his unforgettable Richie Lanz character.
DID YOU KNOW: The movie is dedicated to Setara Hussainzada, the singer whose bravery inspired the film's main storyline.