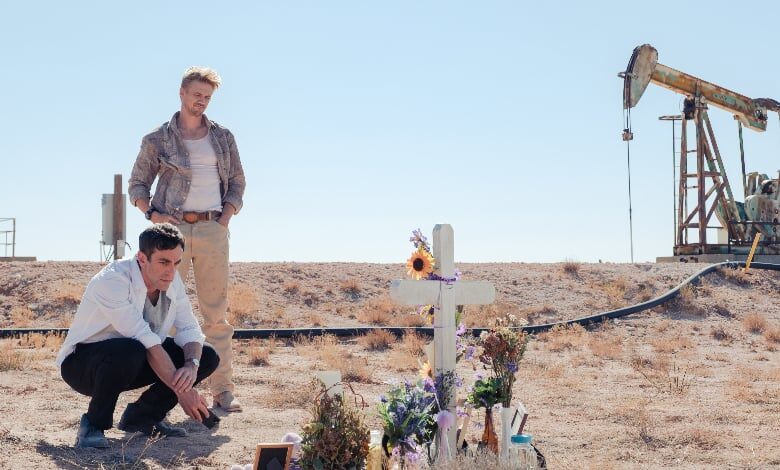 B.J. Novak knows what you think of both Texas and urban hipsters.
The "Office" star/co-writer banks on those assumptions to fuel "Vengeance," his feature debut as a writer/director. The mystery, laced with Novak's ink-black humor, finds insight through our preconceptions as well as the current stage of media.
If "Vengeance" has a palpable flaw it's in how Novak tries to explain too much about modern culture.
VENGEANCE - Official Trailer - In Theaters July 29
Novak stars as Ben Manalowitz, a perfect progressive cliche. He uses and disposes of women but cares deeply about society. He's eager to exploit anyone to boost his podcasting career, but deep down he thinks he's doing so to better society.
Kudos to Novak for bringing some humanity, and grace, to an unctuous character.
Ben's life changes when the family of one of his casual flings calls to tell him she's dead. He flies to Texas for the funeral, learning along the way that Abilene (yes, that's her name) considered him her boyfriend, not just a friend with benefits.
RELATED: 'OFFICE' ALUM: FREE SPEECH SCOLDS ARE COMING FROM THE LEFT
That leads Ben to team with Abilene's brother (Boyd Holbrook), who thinks her death wasn't accidental but murder.
It's almost too good to be true, a social X-ray of a small Texas town combined with podcasting's holy grail – true crime. Ben's podcasting boss (Issa Rae, strong but crying out for more complexity) couldn't be happier, but Abilene's family thinks Ben's heart, and intentions, are pure.
View this post on Instagram
"Vengeance" has plenty to say about life in 2022, from how we consume media to the cultural stereotypes influencing our behavior. It isn't pretty, but Novak uses that raw material for a creepy, yet intoxicating comedy.
Is Ben as heartless as we fear? Could this Texas family have its own secrets to spill?
We meet other compelling characters along the way, spiking an already tasty punch. The best of the best? Ashton Kutcher as a small-town music producer with a keen understanding of the human condition.
RELATED: 'ARKANSAS' FINDS FRESH WAY TO SAY CRIME DOESN'T PAY
Novak shares a sizable flaw with his protagonist. Both think they've got a firm handle on societal problems, but each is merely scratching the surface. The writer/director could have injected his screenplay with some humility. As is, it's rigorously compelling but the work of an artist lacking the wisdom to pull back when it counts.
It's easy to accuse "Vengeance" of taking a balanced, nay "both sides" approach to our cultural rot. Ben, for all his urban sophistication, is a deeply flawed soul. The Texas clan, bless their hearts, can't even articulate why their favorite burger haunt is their favorite burger haunt.
The film grants everyone their humanity without making absurd apologies for who they ultimately are.
Those layers, atop a solid if unspectacular mystery, make "Vengeance" a fine alternative to the summer's blockbuster lineup.
HiT or Miss: "Vengeance" is smart and savvy, and creator B.J. Novak brings a bracing self-awareness to a small-town mystery.