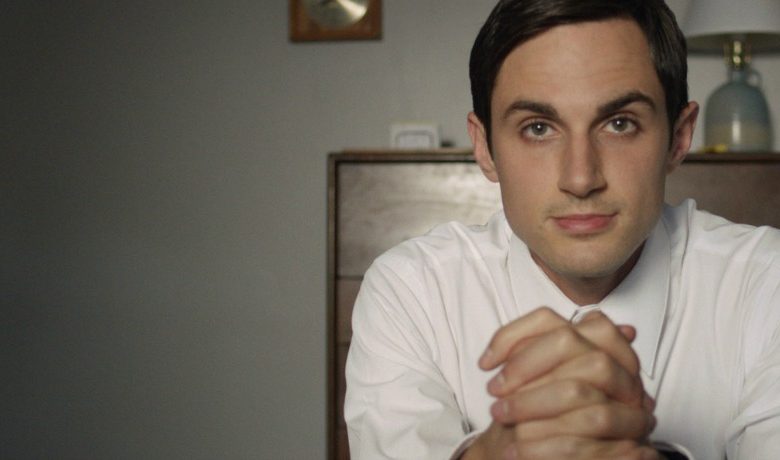 Just don't lump the new comedy in with the current faith-based film movement, says "Walter" director Anna Mastro.
"This is not a religious movie. Period," Mastro tells HollywoodInToto.com.
The independent film, opening in New York and L.A. as well as VOD outlets March 13, is more about delayed mourning than any spiritual statement.
Walter Official Trailer 1 (2015) - William H. Macy Movie HD
The titular Walter ("The Walking Dead's" Andrew J. West) lost his father at an early age. Now, Walter works at a movie theater with an array of odd characters. It's a humble gig, particularly for someone who fashions himself as the Son of God. Not Jesus, mind you, but a second son who knows where every soul is ultimately headed.
That doesn't help Walter deal with a bullying co-worker (Milo Ventimiglia), his shrill mom (Virginia Madsen) or the therapist trying to ease his heartache (William H. Macy).
"Walter" sprang from a short film of the same name by Paul Shoulberg, who adapted his story for his feature screenwriting debut. Mastro didn't watch the short before signing on to the project. The screenplay spoke loudly enough to her.
"This whole thing was so unique. It had a lot of heart and these great characters," Mastro says. "At the same time it has universal, common themes, like not dealing with grief and what lengths you'll go to in order to do that."
It's Mastro's feature-length debut after turning heads with her musical short "Bench Seat," born from a successful Kickstarter.com campaign. "Walter's" cast impresses all the same. The movie's co-stars include Jim Gaffigan, Justin Kirk, Peter Facinelli and Neve Campbell.
Mastro didn't have a big budget to lure them in. In fact, she says she didn't even have the cash to fund a traditional casting process.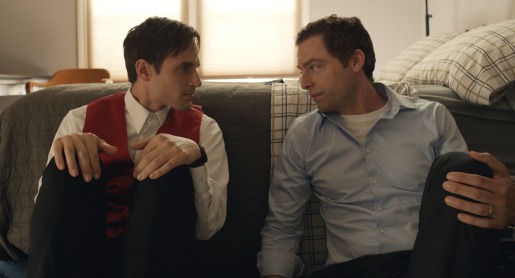 "We gave the script to the [actors'] agents … if they liked it we would meet. I was talking them into the movie [after that]. That was how I worked it," she says, adding Kirk came aboard last after she vigorously recruited the "Weeds" regular.
"I literally didn't know what I'd do if he had said, 'no,'" she admits.
"Walter" may be Mastro's first major film credit, but she's been busy directing a variety of projects for some time. Her unorthodox film school came courtesy of her days assisting McG, the director behind "Charlie's Angels" and "Terminator Salvation."
"He was very open to letting me into his process … working on huge movies with huge budgets," she says. "It was an incredible classroom."
Mastro wrapped post for "Walter" in May, and since then she's juggled a romantic comedy project, a "blacklist" feature and a "female-driven" creature reboot.
She also has a limited series planned for AwesomenessTV called "Guidance" starring Michelle Trachtenberg ("Buffy the Vampire Slayer").
Most of Mastro's work involves modest budgets, something she became accustomed to during her days directing music videos.
"We never had any money, and everything is expected to look amazing," she says. "It becomes your style." That doesn't mean she'd turn down a McG-sized gig in the future.
"I'd love Hollywood to give me millions and millions [to make a movie]," she says.
DID YOU KNOW: Anna Mastro produced The CW's highest rated reality shows to date: "The Pussycat Dolls Present: The Search For the Next Doll" and "The Pussycat Dolls Present: Girlicious."