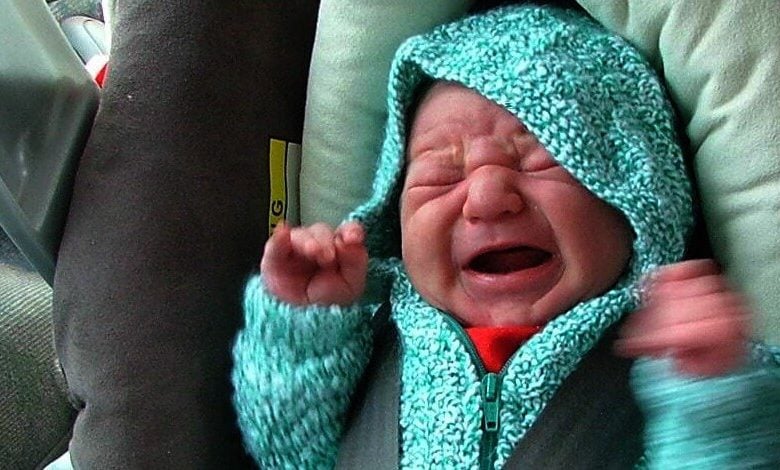 Based on recent results, however, it's safe to say we're inured to their lectures.
The Hillary Clinton campaign involved a cavalcade of celebrity-endorsed directives on how we should comport ourselves in the voting booth. That Clinton was rebuked, to the tune of 7 million fewer Democrat votes from the 2012 election, says many things.
For starters, celebrities do not carry the political heft they pretend to tote.
Clinton's loss has led to an amusing meltdown from the Left. Amid the liberal protests, and the media grappling with its erroneous predictions, the visage of unraveling celebrities has been an amusing side show.
Here is a compendium of celebrity meltdowns over a free and fair election.
Michael Shannon
The initial reaction to Shannon's comments following Trump's election were typically, "who's he again?" That's not entirely fair, since Shannon is both a fine actor and a presence in one of the biggest superhero films over the past few years – "Man of Steel."
Yet Shannon will likely be known for some time as the actor who wished death on Trump voters.
There's a lot of old people who need to realize they've had a nice life, and it's time for them to move on. Because they're the ones who go out and vote for these assholes. If you look at the young people, between 18 and 25, if it was up to them Hillary would have been president. No offense to the seniors out there. My mom's a senior citizen. But if you're voting for Trump, it's time for the urn.
He also vented to RogerEbert.com following Trump's win, with the site's reporter egging him on.
This country's filled with ignorant jackasses. The big red dildo running through the middle of our country needs to be annexed to be its own country of moronic a**holes. You can call it the United States of Moronic F***ing Assholes.
Amy Schumer
Let's get the elephant out of the room and address the myriad celebs who promised/postured they would flee the country following a Trump victory. Nobody — I mean NO BODY — expected these preening mirror queens to actually uproot themselves from the gravy-train station that is the cultural U.S. of America.
The poster child for these empty boasts is Amy Schumer. An avowed Clinton backer, Schumer pledged to depart if Trump triumphed on Election Day. Once confronted with her claims the comedienne, of course, stipulated she had been "joking" while insinuating Trump voters were KKK members.
The former is convenient going forward.
We need to maintain a list of all of those self-important types who backed out of their pledge to stamp their passport. If, or when, they return to their soapboxes we have the perfect muzzle. "Since everything you say is a joke, there's no reason to take you seriously."
Joss Whedon
The "Avengers" director flooded his recently reborn Twitter account with entries up to, and throughout, Election Day. Then, Whedon went dark for a spell following the Trump upset. He triumphantly came back, offering a fusillade of tweets which defied not only the Constitution but balanced emotional positioning.
He suggested Russia hacked the voting process before launching into directives to fight the actual election results.
Letting trump take office means burying democracy.

Letting him take it without the popular vote means burying it alive.

— Joss Whedon (@joss) November 13, 2016
Echoing many celebrities with a fleeting grasp of our representative foundation, Whedon feels like the election is invalid because he cannot grasp the Electoral College. The lack of outrage over Clinton receiving more votes than Obama in 2008 or how she was frequently outvoted in the 2016 primaries was never mentioned.
Next, Whedon rallied his fans for a revolution – a crowd more likely to rise up if a superhero costume contrasts with canon yet couldn't be compelled to vote.
This is simple: Trump cannot CANNOT be allowed a term in office. It's not about 2018. It's about RIGHT NOW

— Joss Whedon (@joss) November 14, 2016
Additionally he promoted a petition that would inspire President Obama to forcibly appoint the next Supreme Court justice. A director outraged at the prospect of a Trump administration wants to grant MORE power to the president ahead of the reality show star's inauguration.
Well done, Ultron.
Lady Gaga
Yes, I could be glib and suggest anyone seeking political insight from the meat-dress celebrity is going to get questionable results. After it was reported Ms. Gaga was among those dignitaries sobbing backstage following Clinton's defeat the actress/singer also expressed concerns of an impending Trump Presidency.
In a self-indulgent piece in Harpers she mentioned that women were "fighting for our lives." We all cannot deny that portion of Trump's political agenda – the eradication of women.
Oh well, he won. You have to admit he has a mandate, and thus females will be henceforth be deemed illegal. Sorry, ladies.
Sarah Silverman
Democrats didn't schlep to the polls as the shock comedienne anticipated. That left the star of the low-rated "Sarah Silverman Program." more than despondent.
For a lot of people, this is the Great Depression, but this time it's emotional & physical. Our bodies r breaking down w fear & rage…

— Sarah Silverman (@SarahKSilverman) November 16, 2016
Mark Ruffalo
The activist actor let it be known how important it was for citizens to vote by appearing in the following election year PSA.
The message was slightly undercut by its partisan politics and by the veiled promise he'll do a nude scene in his next film. So long as there is an important reason to cast a ballot…
Ruffalo later took to New York City's streets to join the throngs protesting the election results. As he railed against the fact that his country is a representative republic (or, more likely, ignorant thereof) he actually sent a message saying, "Prepare for Resistance. Protect our Constitution."
Understand now: he was among those protesting the Constitutional process that led to the electoral result – in the name of the Constitution. When you unravel that get back to me.
Robert De Niro
The "Raging Bull" star recently said he'd like to punch Trump in the nose. After the election, De Niro essentially threw a swing at those still mourning the worst terrorist attack on American soil.
"I feel like I did after 9/11," the Oscar winner told The Hollywood Reporter about his reaction to Trump's win.
In a sane media world, that comparison would earn him buckets of outrage. Instead, the media reported it without comment.
Celebrity Meltdowns: A Postscript
The most amusing thing to see is the utter ignorance of these celebrities in reference to constitutional protocol. These voices, many of whom have professed a love for the Broadway sensation "Hamilton," also advocate for dissolving the electoral college. That they are unaware the titular founding father from that play was a key component in establishing it only gives us another reason to ignore their entreaties.
Much as we did on election night.
---
Brad Slager is a freelance writer who has contributed to The Federalist, Breitbart News and Pop Matters. Follow him on Twitter at @MartiniShark