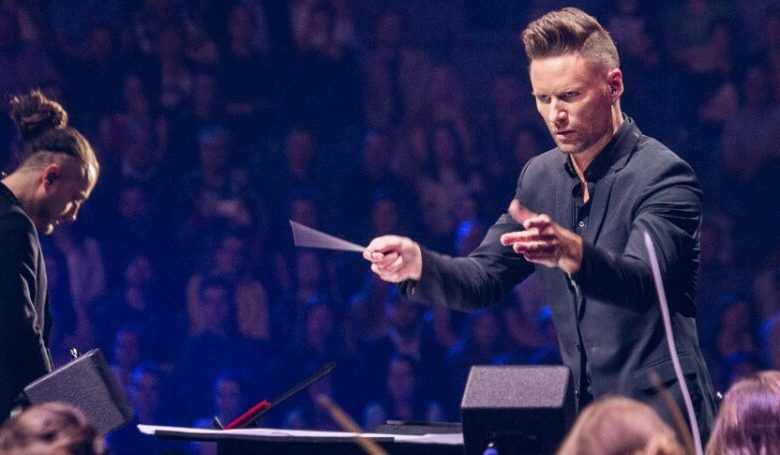 Many of the blockbuster movies we've come to know and love are scored by film composer Brian Tyler.
"Avengers: Age of Ultron." "Fast & Furious." "The Expendables."
Tyler has composed more than 70 films and was named Film Composer of the Year at the 2014 Cue Awards. The busy artist is featured in the new documentary "Score: A Film Music Documentary," in theaters now.
Score: A Film Music Documentary Trailer #1 (2017) | Movieclips Indie
The acclaimed documentary brings Hollywood's elite composers together to give viewers a privileged look inside the musical challenges and creative secrecy of the world's most international music genre: the film score.
"Score" contains interviews with dozens of film composers who discuss their craft and the magic of film music while exploring the making of the most iconic and beloved scores in history: "James Bond", "Star Wars," "Indiana Jones," "Pirates of the Caribbean," "Titanic," "The Social Network," "Mad Max: Fury Road" and "Psycho."
On behalf of the film's release we decided to highlight a few of Tyler's most iconic scores.
THE MUMMY
Plundering ancient sites for artifacts and selling them to the highest bidder, Nick Morton (Tom Cruise) and his partner Chris Vail (Jake Johnson) stumble upon the tomb of Ahmanet. Ahmanet's powers are so strong they take control of those in its vicinity. Nick is forced to make tough decisions that will save himself and the people of London.
THE FATE OF THE FURIOUS
When the Diplomatic Security Service recruits Dom to retrieve an EMP device from a military outpost in Berlin, Dom (Vin Diesel) and his team reunite to do so. Falling into enemy hands, Dom turns on the rest of the crew. It is their mission to take back what is rightfully theirs.
The Fate of the Furious - Official Trailer - #F8 In Theaters April 14 (HD)
IRON MAN 3
After saving New York from its destruction, Tony Stark (Robert Downey, Jr.) has since experienced nothing but panic and stress. When The Mandarin stirs up trouble with Stark's security chief, our hero is forced to fight back to protect himself and the people he loves.
Iron Man 3 - Official Trailer (HD)
POWER RANGERS
After discovering that Earth is in danger of being destroyed, these five ordinary teens form as the Power Rangers to save our planet.
Power Rangers (Movie) Scoring Session - Brian Tyler
NOW YOU SEE ME 2
The masters of deception are back it in the "Now You See Me" sequel. The remaining members of the Four Horsemen set out to Macau, China, to find a powerful chip that can control all of the world's computers. Meanwhile, FBI agent, Dylan Rhoades (Mark Ruffalo), seeks revenge from Thaddeus Bradley (Morgan Freeman) to avenge the death of his father.
Brian Tyler Live in London "Now You See Me 2"
"Score: A Film Music Documentary," is directed by Matt Schrader.
---
This essay supplied by the creative team behind "Score: A Film Music Documentary."