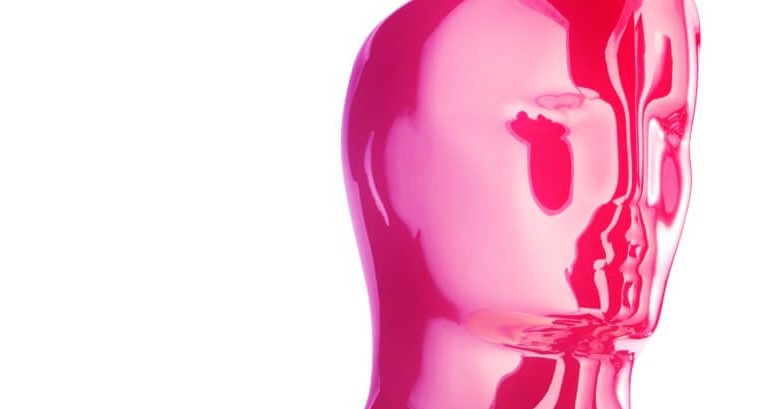 No host. No problem?
The 91th Academy Awards gala couldn't find a star to guide the way. That's part of a larger industry problem, one sure to make itself known throughout the night.
The industry is more woke than ever, even if it routinely doesn't practice what it preaches.
HiT will be there from the opening Oscar joke to the final envelope reveal. Keep refreshing this page for updates throughout the night.
11:18 pm EST: It's a wrap. The show had zero risks, next to zero creative energy, but it moved as quickly as possible and had a few legit surprises. Good night!
11:15 pm EST: Julia Roberts opens the envelope of the night, but we know what movie she'll be reading, right?
And it's …. "Green Book!!!!!!" SHOCKING. Did they read the wrong movie?
"It's about loving each other despite our differences," director Peter Farrelly says. God bless him.
11:08 pm EST: Guillermo del Toro, presenting the Best Director winner, says he has a fever but wouldn't miss this night for the world.
And the Oscar goes to … Alfonso Cuaron for "Roma."
Cuaron pays a tribute to domestic workers. It's critical to his film's story, so this socio-political moment is, at least, pertinent to the story in play.
11:00 pm EST: The three hour mark is here, and I don't see anyone saying, "Goodnight, everyone!"
10:57 pm EST: The Best Actress is … Olivia Colman, "The Favourite." Touching exchange between her and her husband. This is why the Oscars can matter, these kind of human connections.
10:53 pm EST: Congressman John Lewis is on stage to present the final Best Picture nominee, "Green Book."
10:46 pm EST: The Best Actor is … Rami Malek. Richly deserved. He embodied Freddie Mercury in a way that very, very few people could deliver. "I may not have been the obvious choice but I guess it worked out."
And then he plays the immigrant card … once again blurring the line between legal and illegal. It's what liberals do, dishonestly.
10:39 pm EST: Barbra Streisand graces the stage to present "BlacKkKlansman."
"it was so real, so funny and yet so horrifying… truth is especially precious these days" – audience cheers. "It is just as relevant today." The Oscars finally embrace their far-left bona fides.
10:28 pm EST: Lady Gaga wins for Best Song for "Shallow" – "What it's about is not giving up … if you have a dream, fight for it," she says through tears. Good stuff. My son wandered into the room at the time she started speaking. I'm glad he heard her speech.
10:22 pm EST: I'm fading…
10:16 pm EST: Best Adapted Screenplay goes to … "BlacKkKlansman." Four screenwriters, including Spike Lee. Here we go…
Lee, clad in a purple suit, gets multiple bleeps before. Clutching yellow paper, he cites Black History Month. He gives a slavery rant, fumbling over his words. Lee, in full incoherent mode. It's like every Hate America impulse in one speech. Let's all mobilize, let's all be in the right side of history … let's do the right thing."
Lee didn't let his co-winners say a word. Classless.
10:11 pm EST: And the Oscar goes to … "Green Friggin' Book" for Best Original Screenplay. I don't believe it.
10:10 pm EST: Brie Larson and Samuel L. Jackson arrive on stage to give the Best Original Screenplay award. Jackson announces the Knicks score for Spike Lee's sake. The coolest man in Hollywood shanks it.
10:00 pm EST: The first magical moment of the night. The strains of "Shallow" play before anyone can announce the next musical segment. Bradley Cooper and Lady Gaga hit the stage. This broadcast is so by the book it hurts.
9:57 pm EST: "First Man" wins Best Visual Effects. Well deserved, but a very tough category. Hope the winners talk about immigrants/borders/women/empowerment! We need it!
9:56 pm EST: I love Paul Rudd. There, I said it. Don't tell Mrs. Hollywood in Toto, please. Dude always makes me laugh.
9:53 pm EST: Now we've got a celebrity chef, Jose Andres … this MUST be Oscar night! And he's woke, too! Imagine that, another shout out to immigrants and women!
9:49 pm EST: This is the mid-Oscars rough patch. Most folks don't know the films being honored, especially the shorts. A creative team could add something special to this broadcast segment, but I'm not seeing it yet.
9:43 pm EST: Awkwafina and John Mulaney to present an award … it's like Bogie and Bacall!
9:40 pm EST: Wayne's World is back! Nothing super new or clever from Mr. Myers or Mr. Carvey, but the nostalgia itch is scratched.
9:31 pm EST: The Best Animated Feature is … "Spider-Man: Into the Spider-Verse" The collective speech delivers more woke, "When someone says, 'he looks like me' … we feel like we've already won." Don't have the energy to recite the empowerment mantra blather word for word, and the show is only half over. Apologies.
9:28 pm EST: Laura Dern breaks down the new Academy of Motion Pictures building. This is the kind of filler the show has avoided so far. Oh, well. It's brief, to be fair.
9:26 pm EST: And the Best Supporting Actor is … Mahershala Ali. "Green Book's" sole win tonight. The uber-talented star gets his second win, and his speech proves to be … good. He thanks Viggo Mortensen, who suffered a B.S. fight over the "N-word." "I wanna dedicated this to my Grandmother, who has been in my ear my entire life … always, always pushing me to think positively."
9:20 pm EST: Daniel Craig and Charlize Theron. Movie stars…. thank you. Oh, and Theron's "Tully" was overlooked during awards season.
9:19 pm EST: Michael Keaton, bona fide movie star, announcing the Best Editing winner. "Bohemian Rhapsody" wins … again! Weird, no one is thanking that film's director. So odd.
9:16 pm EST: Please welcome … Trevor Noah. Huh? And he just slammed Mel Gibson. Gotta say, it was ballsy, which is everything this night is not.
9:10 pm EST: Reminder, Bette Midler is 73. She doesn't look it. Her pipes don't sound it, either.
9:08 pm EST: "We are part of the same ocean," Cuaron says after "Roma" wins Best Foreign Language Film, inching toward his political haymaker speech later in the night after he wins his second Oscar.
9:05 pm EST: Javier Bardem gives another 'no borders' speech. The last four remaining conservatives watching lunge for their remotes. This is part of the scripted banter, folks. Team Oscar approves this, even though they know the ratings will droop.
9:04 pm EST: I'm old school. I like to see major movie stars on a night like this. Serena Williams, Queen Latifah and other presenters just don't cut it. Gimme Faye Dunaway, Meryl Streep and Dustin Hoffman.
9:00 pm EST: OK, we're in the thick of the technical awards. The speeches are dull, the stakes for those at home are low. Not unexpected.
8:56 pm EST: The awards presenters are doing a capable job so far. No overt silliness. No stumbling over their lines. No weak banter. Punch the clock efficiency.
8:53 pm EST: I miss the host. Not the recent hosts, who refuse to tell killer jokes, mind you. The good hosts. Still, if given the choice between a Kimmel and an empty space, the space wins.
8:46 pm EST: Winner Alfonso Cuaron didn't get political. He knows he'll be on the stage again later tonight.
8:44 pm EST: Best Cinematography goes to … "Roma," of course.
8:39 pm EST: Two Oscars for "Black Panther" with the Production Design honor. Both richly deserved. The film is a visual feast, no questions asked. Oh, and the winner required a "safe space" to make the movie. Oy. Is this the first time a winner read her notes from her phone?
8:32 pm EST: Ruth Carter, Costume Design winner for "Black Panther." More woke blather. It simply doesn't stop. And she's acting like Wakanda is a real place. Who's gonna tell her?
8:26 pm EST: "Vice" wins for Best Makeup. Well deserved. Their collective speech? Snoozeville. Still, an amazing artistic achievement.
8:24 pm EST: "War, Greed, Truth, Lies … yada yada yada. Some will dig it, some will cover their ears…says Tom Morello of Rage Against the Machine fame about "Vice." A nice reminder what a dumpster fire that movie is…
8:23 pm EST: Faint praise, but the show is moving along briskly. Keep it up!
8:17 pm EST: First bleeped profanity. These are grown ups, remember. And more woke!!
8:16 pm EST: "Free Solo" beats "RBG" for Best Documentary?? That's a surprise.
8:15 pm EST: Dame Judi Dench and Jason Momoa. A great odd couple, and once again a woke aside – it's OK for men to wear pink.
8:13 pm EST: "Mom, I love you so much," King said, pointing to her mother sitting in the auditorium. A powerful speech paying repeated tribute to God. "God has always been leaning in my direction."
8:11 pm EST: And the first Oscar goes to … Regina King, "If Beale Street Could Talk."
8:08 pm EST: First woke moment.
8:08 pm EST: First funny joke from Maya Rudolph at Bradley Cooper's expense … but a gentle shot.
8:07 pm EST: First Trump joke.
8:06 pm EST: A Kevin Hart sighting! OK, it was in a clip reel…
8:01 pm EST: Actually, Malek should have lip synced it.
8:01 pm EST: And … it's Queen with Adam Lambert. I've never seen this combo together even though they've been touring for years. And Lambert's no Freddie … but who is? (well, maybe Rami Malek…) The crowd is uptight, of course, and understandably so. Not a bad choice of ice breaker.