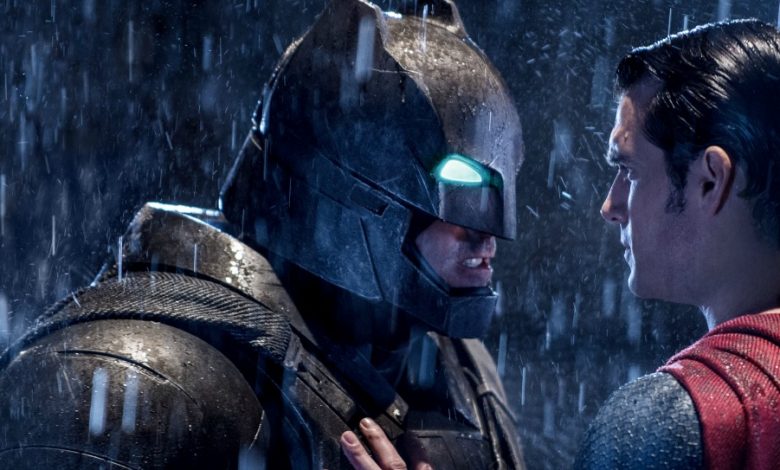 The March 25 release of "Batman v Superman: Dawn of Justice" isn't the official starter pistol for the blockbuster parade. It'll just feel that way given the scope – and anticipation – greeting the DC Comics mashup.
There's still plenty we don't know about the film, which finds Ben Affleck's Batman squaring off against Henry Cavill's Man of Steel.
Batman v Superman: Dawn of Justice Official Final Trailer (2016) - Ben Affleck Superhero Movie HD
If you want to see the film with as few spoilers as possible, by all means don't read the following 18 factoids. But, if you can't wait for the film and need to know a little more about it, here's the information purposefully leaked by Team Batman v Superman.
The price tag – The total cost for the mega film is In the $250 million ballpark, a heady sum but hardly an unusual one given the stakes.
PG:13* – Yes, there will be an R-rated cut of the film. But that won't be the one seen in theaters. That PG:13 rating is essential to most superhero films not starring Ryan Reynolds.
On the Cutting Room Floor – Jena Malone's character didn't make the final cut. She will be seen in that R-rated version, though. Left unsaid – who exactly she'll be playing. Hint: it won't be Robin.
There Will Be Blood – The "Ultimate Edition" Blu-ray will feature more intense action sequences and other new characters beyond the one played by Malone.
Who Are You Wearing? – We will see Robin, in a sense. Robin's costume has a cameo in the film.
RIP Robin – Holy Past Tense! Batman is still mourning the death of Robin when the film opens.
Recycled Zod – Not only will the movie feature multiple DC Comics heroes, it'll include both Lex Luthor and Doomsday. The latter villain will be made partly from the remains of poor General Zod (Michael Shannon).
Extended 'Dawn' – The film's running time? 2 hours and 31 minutes.
Blink and You'll Miss Him – Ezra Miller will appear briefly as The Flash, but the sequence in question director Zack Snyder dubbed an "easter egg."
Bale for Hire? – Snyder wanted Christian Bale to co-star in "Batman v Superman" … but not as Bruce Wayne or his alter ego.
Frenemies Forever – Clark Kent is no fan of Batman or his brand of vigilantism. Batman, in turn, fears what a god-like figure like Superman can do to the planet.
Smell-o-Vision – Some New York City movie houses will show the film via 4DX technology. That means motion-activated seats along with wind, fog, snow and lightning effects.
Unfriend Him, Stat – Jesse Eisenberg's Lex Luther will be a tech billionaire
Honor Among Thieves – Diana Prince and Bruce Wayne match wits as they both fight to steal some of Lex Luthor's secret plans.
Look at This Mess! – Henry Cavill's Superman is still a rookie at the superhero game. He's good at saving the day, but everything else brings complications.
How Large Was the Check? – Turkish Airlines will play a role in the story. Product placement? Real world gravitas by adding a global brand into the mix? You decide.
Which Way to the Grotto? – Bruce Hefner? The new film shows Bruce Wayne doing some serial bed hopping.
That'll Leave a Mark – Affleck's Batman makes sure the bad guys remember who collared them by branding them with the bat logo.
Batman v Superman: Dawn of Justice - Comic-Con Trailer [HD]