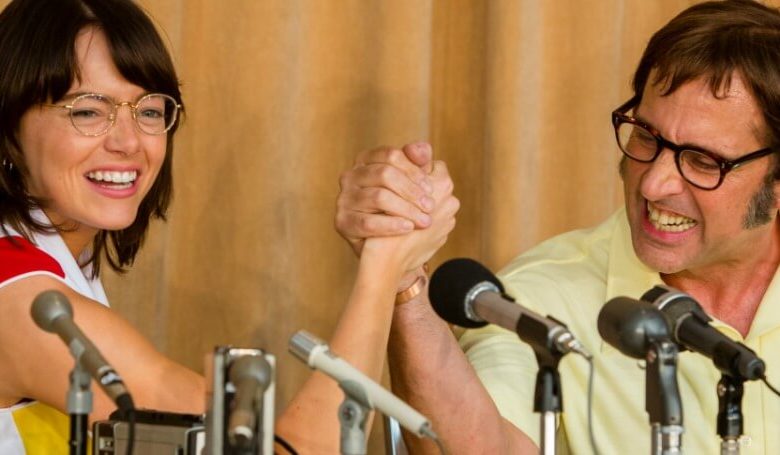 The 2017 Academy Awards ceremony felt more like a DNC revival than a tribute to the year's best movies.
Winner after winner, joke after monologue joke targeted new President Donald Trump. That may have been a warm-up act.
Hollywood has embraced the resistance hashtag as much as any industry. And there are no signs that will stop as we steer into awards season.
Martin Sheen just called his home country a "land of lunatics" for electing Trump.
The industry collectively recoiled over the President's tweet banning transgender Americans from serving in the U.S. Military.
Stars like Mark Ruffalo and Michael Keaton expressed their glee over Anthony Scaramucci's oh, so brief reign as White House Communications Director.
We're getting an early sign that this month's Toronto International Film Festival, the unofficial kickoff to awards season, will continue that trend.
Consider this comment from TIFF Documentary Programmer Thom Powers:
This year's non-fiction lineup is all about "resistance," he said (his word):
"We pay witness to rebels challenging the status quo in art, politics, sexuality, religion, fashion, sports and entertainment," he said, in a statement. "They speak powerfully to our times as audiences seek inspirations for battling powerful and corrupt systems."
Several Fall films could segue smoothly into attacks on the Trump administration.
"The Papers"
The Steven Spielberg film featuring Tom Hanks and Meryl Streep recalls the publishing battle over the Pentagon Papers. The government tried to keep the explosive documents hidden, leading to a battle royale with The Washington Post. The paper's editorial team will be the heroes here, giving Hollywood a chance to once more fete reporters currently aligned against Trump.
"Battle of the Sexes"
The true tale of Bobbie Riggs vs. Billie Jean King will surely spark talk of sexism in the 21st century. That could lead to critiques over Hollywood's still antiquated practices regarding women in the industry. Instead, it will likely surround President Trump's past treatment of women, real or perceived.
BATTLE OF THE SEXES I Official Trailer | FOX Searchlight
"Fahrenheit 11/9"
Michael Moore's sway over the public is lower than at any time since he burst on the scene with "Roger & Me." That won't matter to film insiders. They may rally around his upcoming feature, a spiritual sequel to his box office hit "Fahrenheit 9/11." This time, the target is President Trump, but not much else is known about the project. There's no official release date yet, either. Here's betting it'll hit some screens prior to Jan. 1, 2018. The filmmaker's quickie 2016 feature "Michael Moore in Trumpland" didn't get much attention from the public or press. That film showed a relatively restrained Moore. "Fahrenheit 11/9" is expected to be anything but subdued.
---
That isn't the only way politics can come up during awards season. If the films don't immediately connect to the latest headlines reporters may pepper these power players with political questions.
Why? That's standard practice in journalism circles now.
RELATED: 'Confederate' Producer – Trump Brought Racism Back
What makes the situation more intense?
Many of the films with Oscar buzz feature stars well known for their resistance-style activism. Think George Clooney ("Suburbicon") Jennifer Lawrence ("mother!"), Streep ("The Papers") and Alec Baldwin ("Downsizing").
Streep famously blasted Trump during the Golden Globes ceremony last year. Baldwin plays Trump on "Saturday Night Live" and Lawrence penned a withering piece against Trump following the Nov. 2016 election.