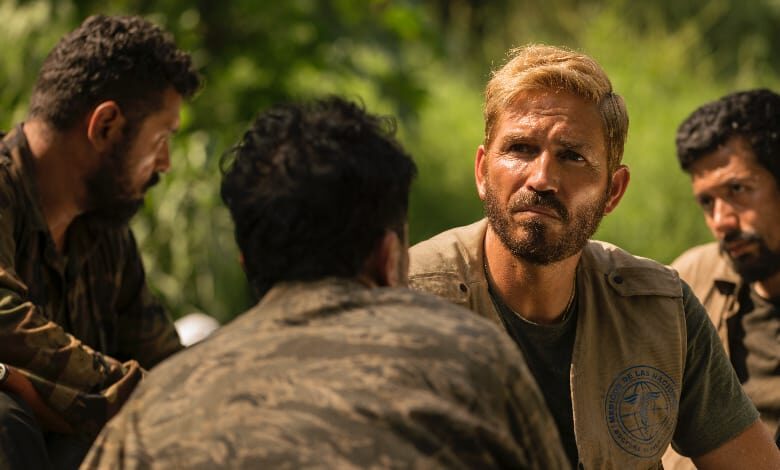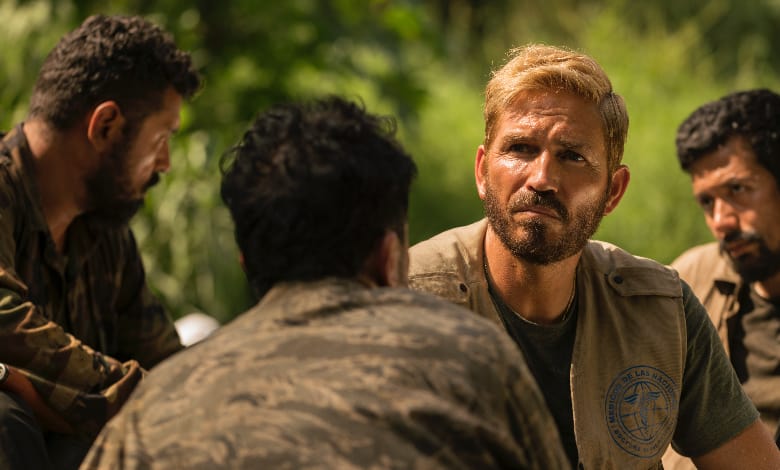 Every once in a while a movie changes everything.
Al Gore's "An Inconvenient Truth" nailed the global warming (update: Climate Change) zeitgeist like nothing before or since. "The China Syndrome" made everyone pay attention to nuclear power's worst-case scenario. "Super-Size Me" had us re-think our trips to the nearest fast-food joint.
"Sound of Freedom" wants to join that unique club.
The drama, wrapped in 2018 but released at long last via Angel Studios, recalls Tim Ballard's remarkable work setting children free from the clutches of sex traffickers. It's a battle cry for us to do more against a side of global slavery rarely explored on screen, and it wears its heart on its sleeve.
Even better?
It ensures the narrative beats are just as important as its mission. Star Jim Caviezel brings his signature intensity to the main character, while the cinematography captures both the natural beauty of far-off lands and the ugliness lurking within.
And, as the film's end credits scroll reminds us, few countries are immune to child trafficking.
Sound of Freedom | Official Trailer | Angel Studios
Caviezel stars as Tim Ballard, a special agent with the Department of Homeland Security who brings pedophiles to justice. A colleague shudders at the task, noting their work does little to stop the problem at the source.
He's right, Tim thinks.
He shifts his focus to finding those who capture children in the first place, successfully locating a stolen boy in the process. The youngster's sister is still out there, and Jim vows to do whatever it takes to reunite her with her father.
We often know what that means in movie-talk, but Tim's heroism never rises to the cartoonish levels of a Bond adventure. Phew.
Our hero aligns with characters who either prey on children or work outside the law to save them, including a remarkable Bill Camp as an ex-con who uses his curious clout for good. The reason why is the film's most powerfully acted sequence.
Sound of Freedom | Livestream Q&A with Jim Caviezel and Neal Harmon | Angel Studios
"Sound of Freedom" isn't as gritty as some may expect. The film tastefully walks us up to the point of several harrowing encounters but pulls away at the last minute. The technique retains that PG:13 rating while sharing all that needs to be shared about the children in harm's way.
The story's confident pacing leaves room for character-driven morsels that freshen what could have been a soul-sucking voyage.
We're robbed of Tim's home life despite the fleeting appearance of Oscar-winner Mira Sorvino as Mrs. Ballard. The star's contributions may have landed on the cutting room floor given how little she's seen.
That matters. We're never given a full look at Tim's family or what he risks by traveling overseas to dangerous locales.
Jim Caviezel, a Christian actor of "The Passion of the Christ" fame, said he wants his upcoming thriller "Sound of Freedom" to shed light on the reality of child sex trafficking in the US and warn parents of what he called a "pedophile agenda." https://t.co/dUCpHtuA8b

— The Epoch Times (@EpochTimes) June 27, 2023
Several sequences threaten to overwhelm our tear ducts, and rightfully so. Director Alejandro Monteverde ("Little Boy") doesn't go for cheap sentiment, nor does he deny the beauty of the vistas in play, including its Colombian locales.
"Sound of Freedom" slips in some staggering facts about child trafficking, although some of Tim's heroics fall on the hard-to-believe scale. A few schemes find little resistance, which might have rung true in real life but rob moments of dramatic texture.
The third act features an artfully staged fistfight but lacks the pulse-pounding style that's warranted given the stakes in play. Sometimes going Hollywood matters, even in a story inspired by real events.
Minor complaints, aside, "Sound of Freedom" offers Caviezel's spot-on performance and a screenplay worthy of its sobering subject matter.
HiT or Miss: "Sound of Freedom" is a slick, engaging thriller with real-world consequences, and it might just open up the right people's eyes.