Contributors
Opinion
How 'Since August' Disrupts the Hollywood System
ASL drama challenges status quo, connects directly with movie-going public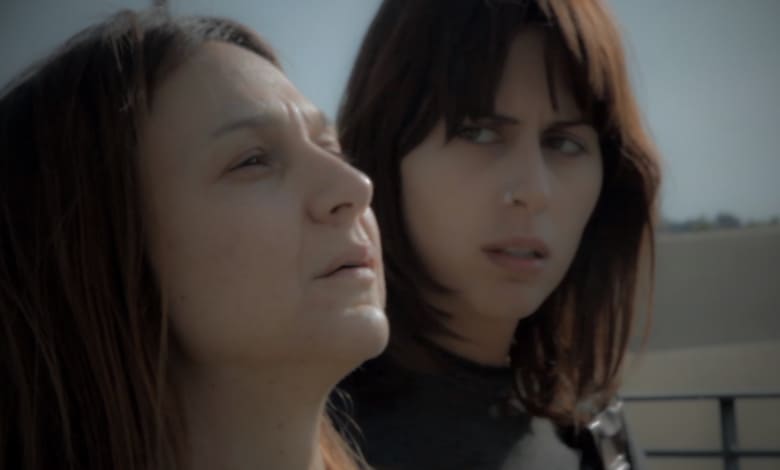 "Since August" has been a profound creative journey for me, one that began in 2011 with a minimal budget and a dream to bring a unique story to life.
It's told in ASL with English subtitles and no spoken dialogue, with both deaf and hearing actors.
It all started when I lived in a building overlooking my neighbor's apartment in Hollywood. Imagine peering into someone's life through your kitchen window, unseen, unnoticed. The voyeuristic experience fascinated me and ignited a story idea.
SINCE AUGUST| Official HD Trailer (2023) | DRAMA | Film Threat Trailers
I realized I could craft a compelling story if the person observed was deaf, and the observer knew how to sign so she could understand conversations seen through the window.
From there, the script began to flow.
I met Sabina Akhmedova, the lead actress, in 2010 doing a small gig testing my newly purchased Canon DSLR camera, and I was inspired by her work. I wrote the script with her in mind and she agreed to be a part of the project, even though we had limited funds.
For the role of Vedette, who is deaf in the script, I was determined to cast a deaf actress for inclusion and authenticity. I reached out to the deaf community and was fortunate enough to find Antoinette Abbamonte, an incredibly talented actress who happens to be deaf.
Ashland Independent Film Festival Q&A About The Importance Of Casting Deaf Actors - Since August 🎬
I faced numerous obstacles along the way.
Firstly, I had very limited financing right from the beginning, which meant we had to work with a shoestring budget. Both the cast and crew worked pro bono, with the majority of our expenses going to basic needs like gas and food.
We also had to wear multiple hats during production, serving as assistant directors, assistant camera, PAs, craft services, make up and fake tattoo artists and more. Initially, I wanted to complete the production within 3-4 weeks, but due to budget constraints and accommodating the actors' schedules, it stretched over eight months.
We often shot with a very small crew Dogme 95 style, consisting of just two people. Despite the slow pace, everyone involved was committed to the project 'til the very end.
I was fortunate to have Abbamonte on board, whose intuition is so incredibly keen that she understands my thought process even before I'm able to verbalize using spoken language. We started out the production with the ASL interpreter on board but ended up communicating very easily without the need for one, which made the whole process a lot smoother and more authentic.
Plus, I learned some ASL during production, which helped, and Antoinette can read lips. The communication between us was effortless. And we also had Rebecca Rodick helping with interpreting in the larger scenes with extras who were deaf, Rebecca is hard of hearing and speaks fluent English and ASL.
Told almost entirely in American Sign Language (ASL) and shot on a DSLR camera, Since August is a uniquely intimate story of healing and redemption that bears witness to the power of visual storytelling in film.

Since August, A Film by Diana Zuros
Coming 2021 pic.twitter.com/XSq1Dv8rYf

— Since August (@august_since) April 9, 2021
The constraints of a minimal budget meant resourcefulness was the key, so I became a "jack-of-all-trades" during pre, production and post-production, in the end the whole thing turning into a very lengthy process.
I had to learn editing using Adobe Premiere Pro, I wanted to make sure that I had a cohesive and interesting story to work with before I went ahead and found a professional editor to help me edit the final version, so it ended up taking me about two years to make the first cut.
After a long search I finally found my awesome editor Bryan Colvin in 2015, who is amazing at sound as well, which was very crucial for this project, since I wasn't able to record location sound during production due to low budget.
Colvin and I had to re-create sound design from scratch at his loft. It was a labor-intensive process that lasted for several years, on and off.
Also, the amazing Polish composer Maciej Zielinski's evocative score further enhances the emotional depth and resonance of the film, creating a truly immersive cinematic experience. Zielinski was kind enough to record his compositions in Poland with Polish orchestra and the end result is absolutely stunning.
The project's self-distribution was a strategic choice.
I've been working on it for more than 12 years, and it's a labor of love. Rather than conforming to the corporate nature and my personal distrust of the current distribution landscape, I decided to take control of things and self-distribute it, even though deep down I know it's a huge gamble.
It is a bold move for sure, but one I hope will pay off so I can repay the kindness of everyone who made this film a reality.
View this post on Instagram
"Since August" is a testament to the power of genuine storytelling and a celebration of unity in diversity. It's a story of healing and redemption that showcases the emotional connections forged through visual storytelling using the power of silence.
I hope it resonates with viewers, touching their hearts and inspiring them to embrace their own destiny. I'd like to invite everyone to join me on this gravity-defying journey with Zuro Gravity Pictures, where I challenge the conventional norms of the industry.
As the landscape of filmmaking evolves, I stand for inclusion, diversity, and democratization of the art form. Together, we can redefine the way stories are told and experienced today and many more years to come.
Diana Zuros strives to bridge the cultural chasms, conceiving films that not only unite but also ignite inspiration. More than just an upheaval in the realm of cinema, her endeavor serves to democratize filmmaking itself. In a groundbreaking move, she offers films at no cost, fostering a new landscape of accessibility and opportunity.
For additional information and an opportunity to experience the cinematic marvel firsthand, visit the official website and follow on social media – YouTube, Twitter and Instagram.