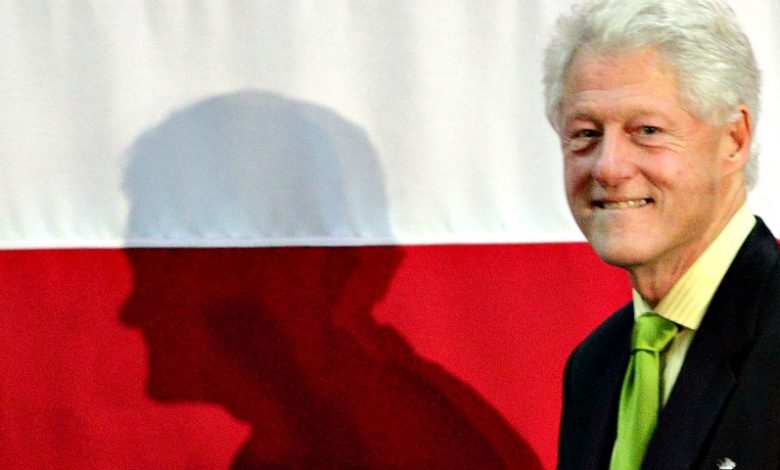 Should we hold our breath until the network focuses on another, much higher profile, harassment case? One involving a president with ties to a woman who could be the nation's next Commander-in-Chief?
HBO announced details this week about "Confirmation," a dramatization of  the 1991 Clarence Thomas Supreme Court nomination hearings. HBO says the film focuses on the alleged sexual harassment by Thomas on a law professor, Anita Hill. The hearings "brought the country to a standstill and forever changed the way we think about sexual harassment, victims' rights and modern-day race relations," the network said in its press statement.
Kerry Washington of "Scandal" fame will play Hill to Wendell Pierce of "The Wire" fame's Thomas.
RELATED: Hollywood's 'Funny' Obama SuperPAC
Washington is not only starring as Hill but serves as the project's executive producer. She's one of Hollywood's most outspoken liberals, having teamed with the Obama campaign for the last eight years.
.
The sexual harassment case against Thomas split Americans down partisan lines. Liberals claimed Thomas was guilty and wasn't fit for the Supreme Court. Conservatives claimed the attacks on Thomas amounted to, in Thomas' own words, a "high-tech lynching."
HBO's canon of political films typically leans to the left. The Sarah Palin hit piece dubbed "Game Change" is the most glaring example. Viewers also can consider projects like "Recount" which told an imbalanced look at Bush v. Gore legal challenge.
.
Network executives have also opened their wallets for Democrats in large numbers.
A far more timely tale of sexual harassment could, in theory, catch HBO's eye. It involves former President Bill Clinton, currently stumping for his wife, Hillary Clinton. Not only was he able to dodge the fallout from numerous accusations but his team savaged the women involved in these cases.
Former Clinton loyalist James Carville once said: "If you drag a hundred-dollar bill through a trailer park, you never know what you'll find," taunting the women who claimed Clinton harassed them.
The saga practically begs for an HBO telefilm. And it's so very timely given the current 2016 presidential race and how GOP frontrunner Donald Trump has brought the issue back into the headlines.
Just imagine the press such a film would generate, let alone the ratings. Only given HBO's recent history it's likely network executives will pass on such a project.