TV
Does Pauly Shore Deserve (Another) Second Chance?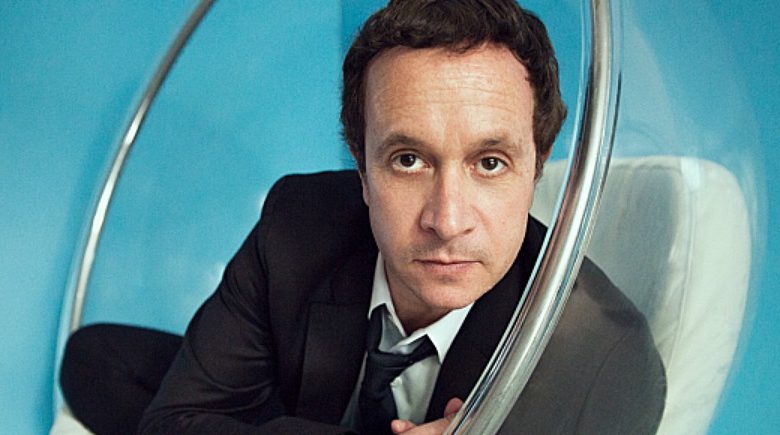 The comic became an unexpected star in the '90s thanks to a string of goofy comedies and appearances on a channel once known for playing music videos.
He was "the weeeezel," "Totally Pauly's" man-child who temporarily captured the comic zeitgeist. And then it was over.
Or was it?
Shore tried to come back via the reality series "Minding the Store," a project which did little to change his fortunes. Nor did the film "Pauly Shore Is Dead" apply the defibrillators to his career.
"Pauly Shore Stands Alone," debuting at 8 p.m. Dec. 4 on Showtime, lets the veteran comic peel back the layers of fame.
In this touching and funny documentary, comedian Pauly Shore (Encino Man, Son in Law, MTV's Totally Pauly) takes a film crew on the road as he tours Wisconsin and Minnesota, playing venues in small towns across each state and entertaining a cult following of fans who have stayed loyal to him since his heyday in the '90s. In between clips of his stand-up routine, Shore talks about his life outside of comedy, showing a vulnerable, tender side to his personality and giving the audience a rare opportunity to see the man behind the persona.  Between caring for his ailing mother, selling his childhood home, reflecting about his upbringing in the famous "Comedy Store", and deciding whether or not to have a baby,
Hard to say how many second chances Shore gets after this. Nolstagia will only help a former star so much. Now, it's up to Shore to craft his comeback story after a series of first drafts.
DID YOU KNOW: Pauly Shore's father, comedian Sammy Shore, once opened for Elvis Presley and founded The Comedy Store in L.A.