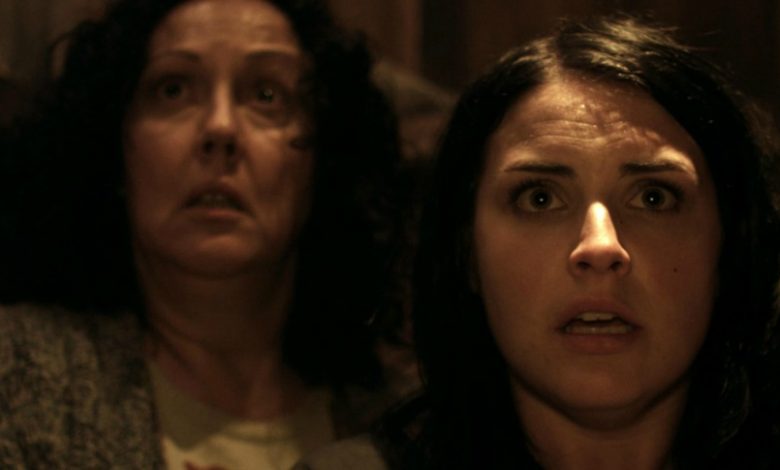 The horror comedy received a tiny theatrical release and VOD distribution without making a ripple in the pop culture waters. And that's a shame since its  horror/comedy elixir is so rarely blended to perfection. Heck, we're still talking about "An American Werewolf in London" as if it were released last month.
Such is the desert that is exemplary horror comedies.
Now, Netflix is letting millions sample "Housebound" as part of their streaming service. Only you have to squint to find it.
Housebound Trailer (2014) - Horror Movie HD
This critic just went through Netflix's horror, thriller, sci-fi/fantasy and independent film sections to find "Housebound."
Nothing.
It's there all the same, even if those Netflix wizards neglected to properly categorize it. So use that search engine and fire up a deliriously creative film.
Hollywood did pay the film a smidge of attention. New Line is prepping an American remake of the film, to be produced by its writer/director, Gerard Johnstone.
Other notable films new on Netflix:
"Robocop" (2014) -- "Halt, or there will be … not much." This unnecessary rebooted benefited from a strong cast (Joel Kinnaman, Michael Keaton and Gary Oldman) and slick effects. Still, the 1987 original remains the definitive model, a sleek sci-fi parable with humor to spare. We'll still buy that for a dollar, but the remake is watchable all the same. Come for the corporate bashing and you'l also get some drone commentary and a quasi-Fox News parody via Samuel L. Jackson.
"In Your Eyes" -- Joss Whedon switched off his Geek default mode for this sweet but slight romance. Two strangers share an odd connection from thousands of miles apart, one that draws them closer in ways that spark an unlikely romance. What follows isn't as romantic or clever as required, but those burned by stale rom-coms should give it a tumble.
"Elsa & Fred" -- You think big-screen westerns and movie musicals are an endangered species? What about love stories featuring 70-something stars? Too bad this wizened romance got torched by critics as wholly beneath its stars -- Shirley MacLaine and Christopher Plummer. This critic hasn't seen "Elsa & Fred" yet. But if you're pining for a movie where older people try one last lunge for love this may be worth a stream.