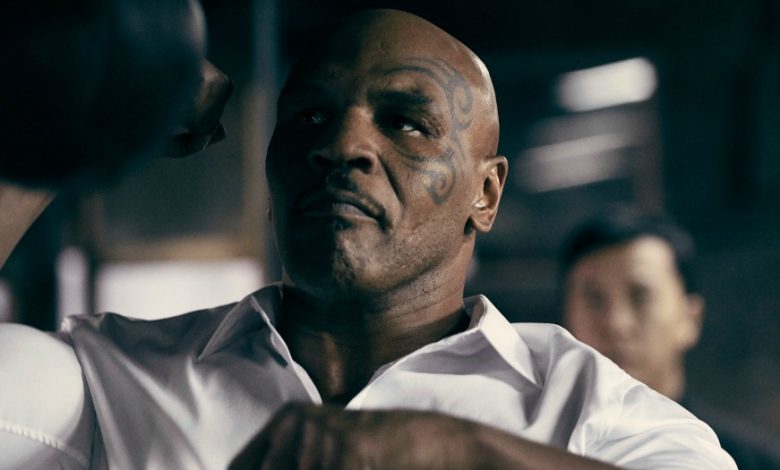 Audiences were stunned when former heavyweight champ Mike Tyson crushed his big screen cameo.
The boxer became a superstar thanks to his vicious uppercuts and relentless pressure, but his fall from grace was stunning. The sport's youngest heavyweight champion had it all for a spell, but he was clearly a tortured soul.
His reign was cut short after he was convicted of raping 18-year-old Desiree Washington. Tyson attempted a boxing comeback following a three-year prison stint, but he wasn't the same fighter.
In recent years, Tyson took a more leisurely career path. His life inspired the 2008 documentary "Tyson," and he starred in the short-lived cartoon "Mike Tyson Mysteries."
Now, Tyson is prepping for a new chapter in his turbulent life -- big screen movie villain. He co-stars in "IP Man 3," the third film in the martial arts franchise. He lacks a booming voice and formal training, but it wouldn't be the first time a former athlete found Hollywood fame.
The big question remains: will he be the next Rock or Brian Bosworth 2.0?
Here's the new film's official description:
Donnie Yen ignites the screen in a return to his iconic role of Ip Man, the real-life Wing Chun Kung Fu master who mentored Bruce Lee. In this explosive third installment of the blockbuster martial arts series, when a band of brutal gangsters led by a crooked property developer (Mike Tyson) make a play to take over the city, Master Ip is forced to take a stand. Fists will fly as some of the most incredible fight scenes ever filmed play out on the big screen in this soon-to-be classic of the genre.
"IP Man 3" hits theaters Jan. 22, 2016