Industry News
Hollywood Celebrities Ignore History, Slam Cruz and Rubio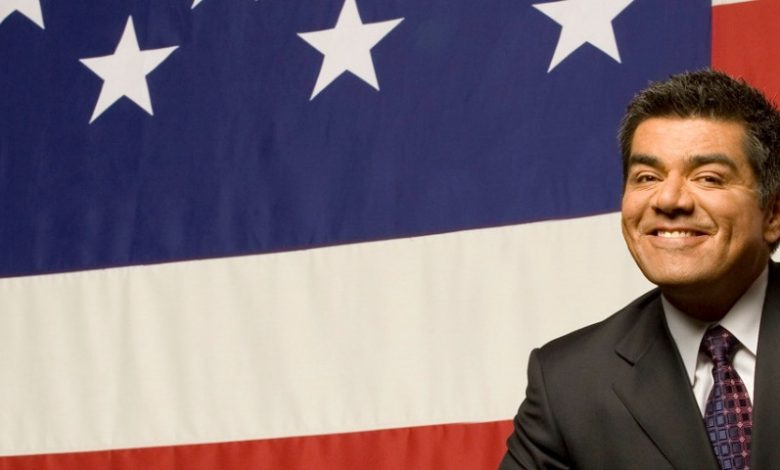 That history-making fact doesn't matter to many in Hollywood. They want citizens to vote against the GOP, no matter the candidate's ethnicity. That goes even for Latino celebrities.
Much was made, and rightly so, about Barack Obama becoming the nation's first black president. A similar push is behind Hillary Clinton's presidential campaign. Just look at the Clinton campaign's "I'm with Her" rallying cry.
Yet many stars don't care that GOP Sens. Ted Cruz and Marco Rubio stand a solid chance at becoming the country's first Hispanic leader.
Latino celebrities like Benjamin Bratt, Ivonne Coll, America Ferrera, George Lopez signed a letter begging Latino communities to vote against any of the 2016 GOP presidential candidates.
RELATED: Mad Mag Editor: Lack of Political Agenda Serves Us Well
Why? "Anti-immigrant fear mongering," pointing to the candidates' positions against granting amnesty for illegal immigrants.
That's not fear mongering. It's a common-sense stance one can either embrace or reject. And their anger isn't simply against Donald Trump, whose crude immigration rhetoric understandably upset some voters. It's directed at Cruz and Rubio, too.
America Ferrera urges you to get out and caucus
Some Latino stars are trying to have it both ways. Take Ferrera, best known for her ABC series "Ugly Betty." She signed on to that hard-left letter, yet she's also touring the country with Voto Latino. Their mission? Get young Hispanic voters to the polls this November.
"Keep your eyes open. Keep your ears open. Form your own opinions," the actress said earlier this month during a Nevada stop in her tour, feigning a more neutral stance.
Does she really believe that? Or is she holding to the conclusion of that open letter she signed:
Even if the eventual Republican nominee backtracks on his or her anti-immigrant sentiments, we must not forget that we've now seen that in the face of bigotry, the Republican candidates have chosen to turn their backs on our community. The current slate of GOP candidates has proven to us that they've joined and embraced the party of Trump.
Some Hollywood comics are following the trail blazed by those Latino celebrities. In doing so they've left out the comedy and doubled down on the personal attacks. Just witness the unmitigated hate they've hurled at Cruz in recent weeks. Newsbusters rounded up the best of the worst personal attacks on the Texas senator:
Samantha Bee calling Cruz a "fish-faced horses*** salesman.
Bill Maher dubbing Cruz "evil," "diabolical" and a "slimy, burrowing, repulsive animal."
"Saturday Night Live" dubbing Cruz "a creep and a 'sneaky little weasel' during a cold open sketch.
Aida Rodriguez, a comedian sitting in on "The Nightly Show with Larry Wilmore's" roundtable in December, said Cruz would "do everything the KKK does. That is his agenda." Earlier in that episode, the host dubbed Cruz "creepy."
Apparently, the notion of a history-making Latino won't stop their character attacks anytime soon.