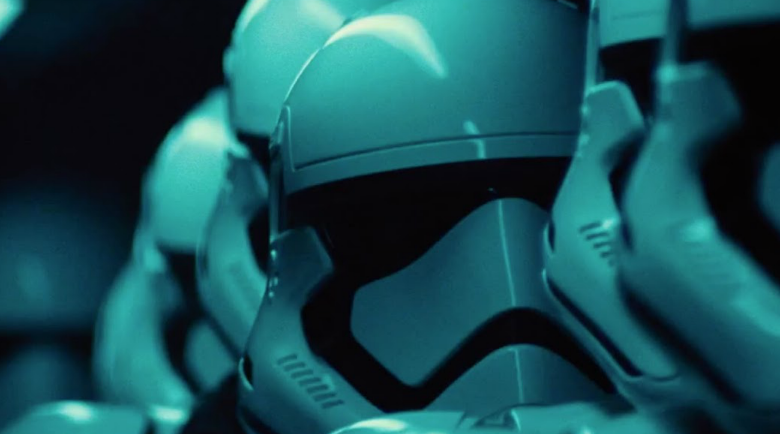 Lucas, then a young filmmaker best known for the nostalgia-laced "American Graffiti," decided to hold on to the merchandising rights behind his new film project, a western set in space.
Lucas soon became a very rich man from that move, and that was before he sold the rights to the "Star Wars" franchise to Disney for $4 billion.
Now, Disney is preparing to release "Star Wars: The Force Awakens," the seventh film in the saga. It's only natural for the company to want some return on that unbelievably large investment. So we have dozens of new "Star Wars" toys, LEGO sets and other merchandise tied to the story and its now-iconic characters.
Few would begrudge Disney from making a profit. Yet the crush of "Star Wars" merchandise is so overwhelming it could stain both "The Force Awakens" and the franchise at large. That will take some effort. The franchise has a reservoir of goodwill unmatched in popular culture. Parents, grandparents and children alike connect to Luke, Leia and Han Solo. It'll take more than a few poorly realized cash grabs to diminish it.
But what about this?
Charmed Memories Star Wars Collection :30 Commercial from Kay Jewelers
Or this?
Collect all 5 Coffee-mate® limited edition Star Wars bottles
Marketing is far different than it was back in 1977, the year the original "Star Wars" commandeered the culture. Consumers are far savvier now. They're also inundated with commercial messages on every screen they see.
Is there a saturation point, a moment when even the staunchest "Star Wars" fan starts to question the franchise as a whole?
J.J. Abrams, tasked with directing the first new "Star Wars" film since 2005's "Revenge of the Sith," recently said the movie isn't about crunching corporate numbers.
"It was not about explaining everything away, not about introducing a certain number of toys for a corporation, not about trying to appease anyone. This has only ever been about what gets us excited," Abrams told Wired magazine.
Well said. What Abrams can't control are the expectations both the classic "Star Wars" films and the non-stop merchandising inspire. Should the film fail to measure up to either, there could be some slashed prices on "Star Wars" jewelry for Valentine's Day.
DID YOU KNOW: The Hollywood Reporter, citing Macquarie Securities analyst Tim Nollen, estimated that Disney could haul in $5 billion in revenue in the first year from new "Star Wars" products.