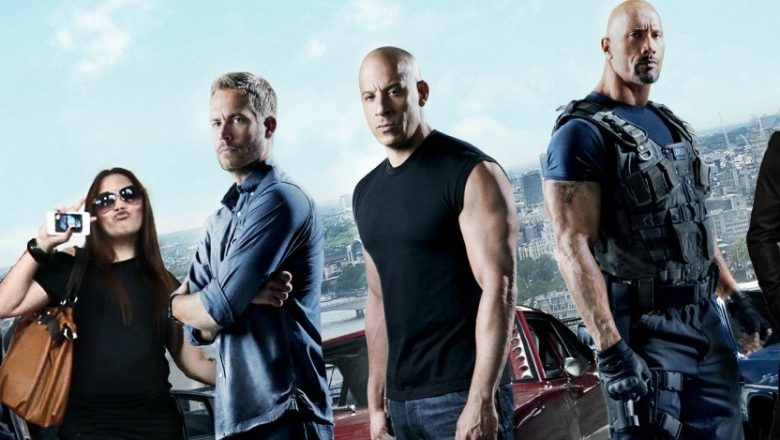 Yet the sequel's gargantuan haul -- $147.2 million domestically -- still took some by surprise.
After all, a franchise that started as a Velveeta cheese-worthy romp is suddenly more dominant than a James Bond installment. Which begs the question, "why" and what does it mean for movie-going in 2015?
Here are five takeaways from the film's robust opening weekend.
Experience Over Drama: Is "Furious 7" Oscar-worthy material? Not in our lifetimes, no matter what star Vin Diesel claims. Your average TV or streaming drama trumps anything the sequel offers, dramatically speaking. Your kid brother's trash talk is better than some of the lame gags in the film. That's not why movie goers buy a ticket these days. They want razzle dazzle, not nuance, and the "Furious" films deliver.
We're Still Obsessed with Superheroes: It's fair to predict the public will burn out on superhero stories at some point. We're not there yet, if "Furious 7" is any indication. No, Diesel, Dwayne Johnson and Michelle Rodriguez don't wear funny outfits or capes, but their characters are superheroic all the same. And audiences can't get enough of them.
Family Matters: The recent emphasis on "Furious'" family dynamic clearly speaks to movie goers. Dom doesn't look like Brian … or Roman. Who cares? They stand up for each other when it counts, and they're loyal to the last drop of gasoline.
Give 'em What They Want: One reason the era of the Movie Star is over is how often actors reject their own brands. Jim Carrey couldn't wait to do dramas after establishing himself as a comedy superstar, for example. Yet audiences craved the next John Wayne movie because they knew what to expect from the western icon. And Wayne delivered. The "Furious" franchise is on autopilot since the fourth installment, and the creative team refuses to mess with that formula.
More Sequels, of Course: The fact that the last few "Furious" films made more than their predecessors isn't lost on Hollywood. Nor is how different the franchise looks today compared to its humble roots. That could convince some suits to recharge existing franchises, hoping to ignite a similar spark -- and rake in millions.
Fast & Furious 7 - Jason Statham Featurette (Universal Pictures) HD