Movies
Fall Movie Preview: My Date with Oscar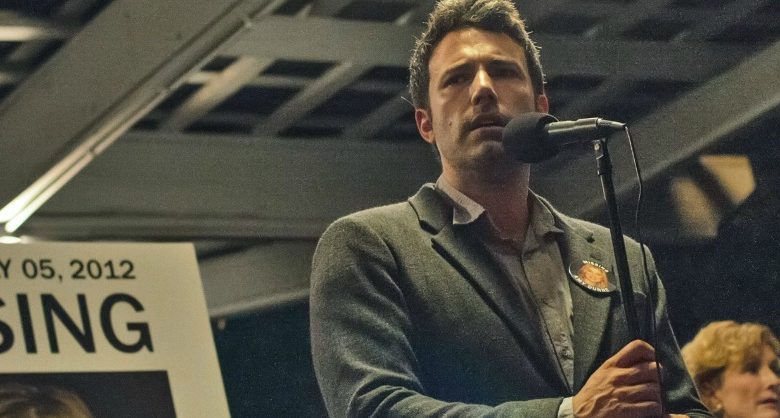 The Ben Affleck/Rosamund PIke thriller might dominate the box office, but it's meant to vacuum up awards, nominations and critical huzzahs.
This is Oscar movie season, a time when every major film has one eye on the weekend estimates and the other on the buzz surrounding it … or lack thereof.
"Gone Girl" (Oct. 3): Ben Affleck stars as a married man trying to find his missing wife, played by Rosamund Pike. That's only part of the story. Affleck's character doesn't sound like a man pining for his soul mate, and Gillian Flynn's source material promises a twist or three to keep our attention. Still, this is director David Fincher's story, and his glittery track record means "Gone Girl" hits the market with Oscar buzz built in. DID YOU KNOW: Pike repeatedly adjusted her weight by as much as 12 pounds throughout the shoot to mirror how the book captures her. The film's credits acknowledge the actress' trainer.
"Men, Women & Children" (Oct. 10): Director Jason Reitman stumbled with last year's romance "Labor Day," a film meant to gain Oscar's attention but never got so much as a glance. Now, the "Up in the Air" director returns with a disturbing tale of how social media is impacting our children, our marriages and our sense of happiness. Adam Sandler trades in his "Billy Madison" shtick for this ensemble drama featuring Jennifer Garner and terrific young actress Kaitlyn Dever ("Justified"). DID YOU KNOW: Jason Reitman tried, and failed, to escape his father Ivan Reitman's estimable shadow by studying medicine. The lessons didn't take, and the young Reitman enrolled at the University of Southern California's School of Cinema-Television.
"Birdman" (Oct. 17): Michael Keaton's return to the big screen couldn't be more welcome. Recently, he's been classing up movies like "RoboCop" and "Need for Speed." With "Birdman," he could find himself in the Best Actor conversation playing a fading star best known for donning a cape. It's meta to the max, and the early festival reviews are mostly raves. The inside Hollywood angle may alienate some audiences, but that won't impact Academy voters. What might is the film's sterling cast, including Amy Ryan, Edward Norton, Naomi Watts and Emma Stone. DID YOU KNOW: Michael Keaton, a Pittsburgh native, is a die-hard Pirates fan.
"The Theory of Everything" (Nov. 17 – limited): Biopics remain Oscar catnip, and the tale of a young Stephen Hawking early romance promises an irresistible subject. Eddie Redmayne portrays Hawking, a college student who falls hard for Jane Wilde (rising star Felicity Jones). Hawking's life is shattered when he receives a grim medical diagnosis, but he refuses to interrupt his research or shut out the love of his life. DID YOU KNOW: Hawking, an avowed atheist, has said that "Heaven is a fairy tale for those afraid of the dark."
"Foxcatcher" (Nov. 14): It's Steve Carell like you've never seen him before … and Channing Tatum, too. This festival fave reboots the image of two popular actors while telling the true story of a millionaire whose wrestling schemes take a tragic turn. DID YOU KNOW: Some of the actors, including Mark Ruffalo, trained for up to six hours a day to nail the wrestling sequences.
"The Imitation Game" (Nov. 21): Benedict Cumberbatch plays Alan Turing, the British code breaker who helped the Allies crush Germany. What many don't know is the horrific treatment he endured for being gay and how his heroics were left out of too many history books. DID YOU KNOW: Earlier this year the Queen of England offered Turing a posthumous royal pardon for being convicted for the crime of homosexuality. Turing took his life two years after enduring a chemical castration.
"Inherent Vice" (Dec. 12, limited): Director Paul Thomas Anderson of "There Will Be Blood" fame connects with author Thomas Pynchon for this '60s laced cop drama. It's the first time a Pynchon novel will get the big-screen treatment, and Anderson stacks the deck with a terrific ensemble cast – Josh Brolin, Joaquin Phoenix, Reese Witherspoon, Owen Wilson and Benicio del Toro. DID YOU KNOW: Pynchon, 77, prefers to keep himself out of the public's eye. As a teen, he wrote for his school newspaper under a variety of pseudonyms.