TV
Ex-Stern Sidekick Artie Lange Revels in 'Stench of Failure'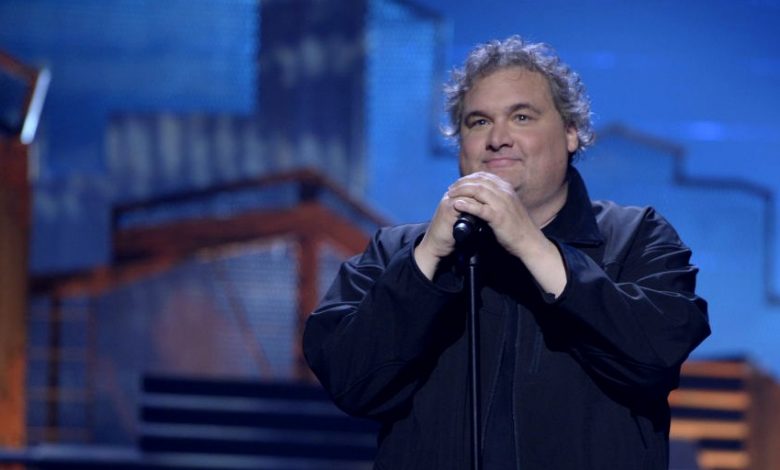 The portly comic survived a suicide attempt, heroin addiction and the loss of his dream job to star in his own Comedy Central special debuting at midnight tonight, Oct. 18.
"Artie Lange: The Stench of Failure" takes place, where else, in the comic's beloved New Jersey. Lange opens up about rehab, playing Scrabble with mental patients and other deeply personal issues during the stand-up special.
"Failure" will be available Oct. 19 in the Comedy Central App to fans that sign in via their cable or satellite provider. The Comedy Central app is available for free for iOS on the App Store, for Android on the Google Play store, and for Xbox One. The special also can be seen now on CC: Stand-Up Direct.
Lange's career exploded when he took over the "Jackie" chair on "The Howard Stern Show" in 2001. Stern and Lange had an instant comic chemistry, but their professional bond suffered when Lange's heroin addiction intensified.
It's a testament to his feisty comic mind that he kept the job, and made millions laugh each morning, while in the throes of addiction. He would even fall asleep on air, but minutes later crack wise well enough to retain his seat.
He's never been shy about his demons and just how much they hurt life personal life and career. His books "Too Fat to Fish" and "Crash and Burn" dealt with his self-image problems, addiction battles and serial meltdowns.
Lange eventually lost his Stern show gig but went on to co-host "The Nick and Artie Show" for DirecTV. Nick DiPaolo later left, leaving Lange in charge. In April, DirecTV pulled the plug on Lange's solo show.
DID YOU KNOW: Artie Lange shares in "Crash and Burn" that he once snored so loudly while on-air with "The Howard Stern Show" that Stern couldn't be heard over his snores. The radio host ended up wringing laughs out of the incident, but it was more evidence Lange needed help.