Industry News
Dan Aykroyd on 'The Blues Brothers' – 'You'd Never Make It Today'
Comedy legend shares behind-the-scenes stories from 1980 classic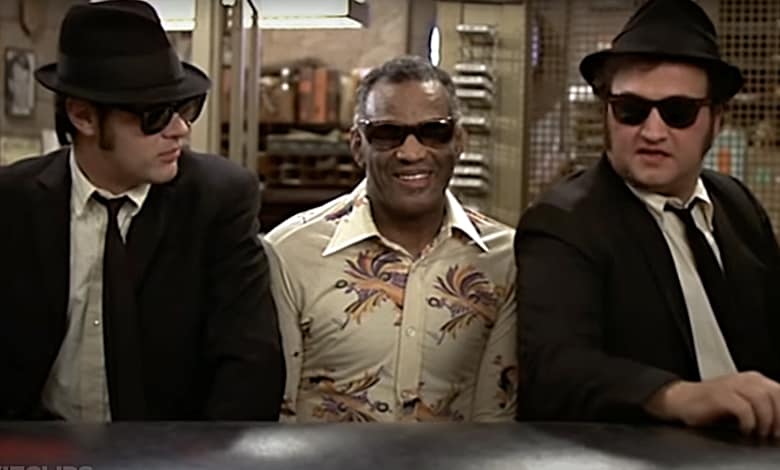 Dan Aykroyd will forever be known as a "Ghostbuster."
The "Saturday Night Live" alum created plenty of memorable characters during his sketch TV days, but the 1984 sci-fi comedy remains his calling card for many.
Some insist his 1980 film "The Blues Brothers" remains his finest hour as a comic actor.
The Blues Brothers Official Trailer #1 - Dan Aykroyd Movie (1980) HD
The musical comedy featured bravura performances from Aretha Franklin, James Brown, Ray Charles and more.
The film cemented Aykroyd's on-screen bromance with fellow "SNL" standout John Belushi and became a cult classic.
Aykroyd told podcaster Adam Carolla some behind-the-scenes footnotes from the film.
Dan Aykroyd on The Blues Brothers, Asperger's, and UFO's
He shared how he felt initially paralyzed watching Franklin perform during one musical number, a combination of awe and boyish crush on the legendary singer. The "Ghostbusters" alum also noted how many talented musicians took part in the film, helping shape his performance along the way.
Carolla noted how unique the project was then, and now. A musical comedy with action beats and cultural call-outs? It's a genre hybrid that required a masterful touch, something director John Landis of "National Lampoon's Animal House" fame brought to the project.
Later, Aykroyd suggested "The Blues Brothers" would be tough to green light in today's Hollywood.
"To me, that was an important movie," Carolla said of the film, nothing its unique blend of genres and comedian flourishes. "This concept must have been bizarre to explain to a studio."
"You'd Never Make It Today," Aykroyd said. "They would say, 'Excuse me? What, Catholic? What, wrecking so many cars and practically no CGI?' … They wouldn't do it."
The film's Catholic themes may seem incongruous given the violence and the brothers' irreverent tone, but they claimed they were on "a mission from God" to save the Catholic orphanage they once called home.
The Vatican's official newspaper L'Osservatore Romano later dubbed "The Blues Brothers" as a worthy film for Catholics the world over.
The Blues Brothers | Aretha Franklin Sings "Think" in 4K HDR
Akyroyd's claim has merit on other fronts.
The comedian may be on-board with the woke mind virus – he previously said comedians should avoid offensive material in their art.
There is so much in the world to comment on that is outside the realm of offensiveness. As a writer, you can go to other areas and have successful creative endeavors. Scatological humor is fun. It's easy laughs. But there is more intelligent writing that can happen if you stay away from the offensive material that should be rightly canceled for its hurtfulness. Who can be the subject of an impression today? That's an area of discussion. Can I do my James Brown imitation? He was one of my best friends. I do his voice pretty good. But maybe I shouldn't anymore.
"The Blues Brothers" would be accused of cultural appropriation by today's woke Left. Two white characters singing the blues, surrounded by artists of color who all get second billing, or worse?
The pitch might be declared dead from the jump.
"The Blues Brothers" would be a very tough sell on other fronts, including the film's potential budget in today's world. Plus, co-star Belushi's addiction issues plagued the set, causing delays that ballooned the project's budget at the time.
On days when coke gets the best of Belushi, production stalls. And when production stalls, money burns. And when money burns, [Universal Pictures chief] Lew Wasserman burns.