Industry News
Opinion
Meet the 'Let Them Eat Cake' Celebrities
These stars mock lockdown protesters suffering the most due to the crisis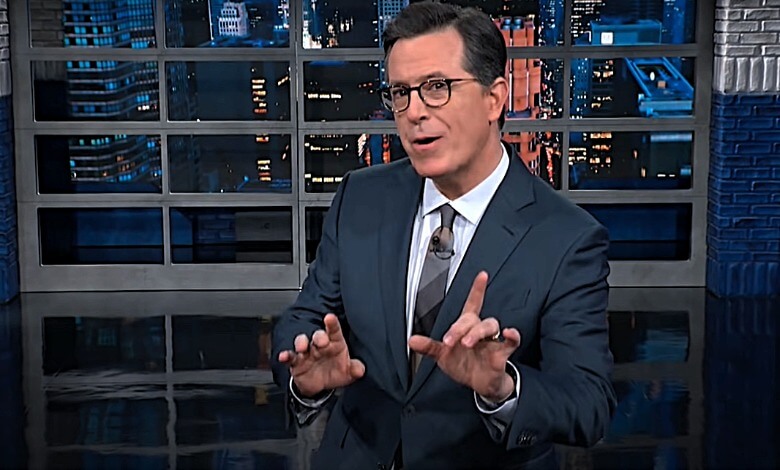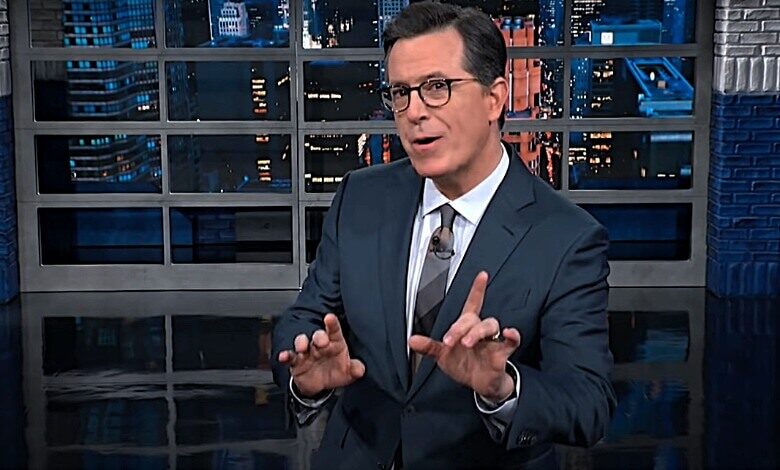 Debra Messing has a new hero.
The "Will & Grace" alum cheered Dr. Anthony Fauci this week after he warned against opening the country too quickly following the pandemic.
THANK GOD for Dr Fauci. https://t.co/KC5AzpVxeD

— Debra Messing✍🏻 (@DebraMessing) May 12, 2020
Why?
Messing could fear such a move exposes people to unnecessary risk. Or she might be toeing the current celebrity line.
Stay locked down. Indefinitely.
It's an easier position to take when you've already made millions and can ride out the pandemic indefinitely. Most Americans aren't so fortunate.. Even some modest government assistance can't pay the bills stacking up around them.
I'm in Huntington Beach California where thousands of patriots have shown up to defy stay-at-home orders & beach shut downs to protest the totalitarian lockdown by @GavinNewsom.
1.5 million CA residents have lost their jobs on Newsom's orders.
Anger at @SpeakerPelosi is very high pic.twitter.com/d6u9jGVWls

— Benny (@bennyjohnson) May 9, 2020
Lockdown protesters are angry, frustrated and eager to get back to their jobs. Are some ignoring social distancing rules? Absolutely.
Are they putting themselves at risk for catching the virus? Possibly, although most of these protests occur outdoors where the chance of infection is reportedly slim.
Still, a small but exasperating group of stars has little patience, or pity, for them.
And it all started with a song.
This celebrity indifference began accidentally last month. A crush of big stars, including Gal Gadot, Jamie Dornan and Will Ferrell, digitally assembled to cheer us up with a song. They couldn't have chosen a worse tune to warble – John Lennon's "Imagine."
Bad things happen when celebrities can't work. Natalie Portman, Mark Ruffalo, Sarah Silverman, Gal Gadot, Will Ferrell, Jimmy Fallon and more have rallied to sing John Lennon's Imagine pic.twitter.com/vapFnjt1n6

— Richard Moynihan (@richjm) March 19, 2020
The track mocks both faith and materialism, as tone deaf a message as possible given the source. The assembled stars are millionaires many times over. Plus, when friends and loved ones are at risk God-fearing Americans rely on their faith for comfort.
The Left and the Right enjoyed a rare moment of solidarity in mocking the video.
From there the Late Night team took over. Stephen Colbert used his "Late Show" pulpit to mock lockdown protesters eager to start their businesses up again.
RELATED: Is This 'Late Show' Host Stephen Colbert's Lowest Moment?
Their biggest crime, in Colbert's estimation? Supporting President Donald Trump. Colbert's team spotted a Confederate flag in the mix, offering him an easy comic layup.
"Because nothing says 'never surrender' like a Confederate flag," Colbert said with a wink.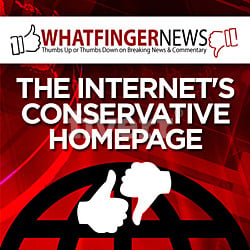 It's worth noting that Colbert's annual salary, according to Business Insider, is $15 million.
Not to be outdone, far-left Jimmy Kimmel weighed in on the lockdown protesters, too. The "Jimmy Kimmel Live" comic called them "suicidal" and dumb for wanting to get back to work.
"People are getting restless, especially people that aren't too bright," he began.
"A big reason why these protests are gaining steam is because our president is encouraging them," the host added. "Despite everyone who works for him telling people to stay at home, despite the official White House mandate being 'shelter in place,' over the weekend, the guy who runs the White House tweeted, 'LIBERATE MICHIGAN,' 'LIBERATE MINNESOTA,' and 'LIBERATE VIRGINIA.' This from a man who refuses to even liberate Melania."
If you're ever curious about the definition of "punching down" in comedy, look no further.
Pop singer Pink doesn't have a late night show to preach from, so she used social media to mock Americans eager to make a living … again. "I feel like I'm living in the movie IDIOCRACY," she wrote online.
View this post on Instagram
Comedy legend Albert Brooks compared the lockdown protesters to Nazis while simultaneously targeting President Trump.
"The scariest thing about the Trump inspired protests today were people yelling "Fire Fauci!" Trump has to be watching this and feeling like he is invincible. He actually got his crowd to blame science. Even the Germans are going "holy [bleep] I thought we got rid of this.
Not to be outdone, far-left comic Patton Oswalt evoked Anne Frank to belittle those eager to resume something close to a normal life.
'Anne Frank spent 2 years hiding in an attic and we've been home for just over a month with Netflix, food delivery & video games and there are people risking viral death by storming state capital buildings & screaming, "Open Fuddruckers!".'
Just this week, the "View" hosts battered businesswoman Shelley Luther for opening up her salon against their wishes. The Dallas entrepreneur briefly went to jail for not "apologizing" to the judge in the case.
While expressing sympathy to her case on Friday's show, the liberal hosts did a complete 180 while speaking with her Monday, insisting she should apologize and even blamed her for causing a spike in coronavirus cases in her state.
Whoopi Goldberg couldn't wait to pile on with one final lecture.
…I would like to hear you put some of that fury and that passion towards the governments that didn't take care of the people because that's what they're supposed to do.So I want you to get out there and fight for all those folks who are not getting what they're supposed to be getting, and not getting the information that they need, and then I think I'll feel better about watching you tell people 'I'm feeding my people.'
Goldberg is well fed at the moment. So are the rest of her "View" co-horts. They're getting weekly paychecks, something many Americans can't say during the pandemic.
Luther couldn't do that, which is why she embarked on her reopening plan.
RELATED: 'The View's' Worst Week … Ever
One irony in this scenario needs to be said. A core tenet of acting is empathy, the ability to put yourself in others' shoes to build the most realistic performance possible. Even stars tasked with playing serial killers understand the wisdom behind this technique.
Yet empathy seems far from the minds of these stars.
It's also a shame that their words overshadow the work being done by other celebrities. Stars like Ryan Reynolds, Tom Hanks, Rita Wilson, Dolly Parton and more have given their time, their money, their positive energy (in the Hanks/Wilson case) to heal a fractured nation.
What we're seeing from these "Let Them Eat Cake" celebrities, sadly, is the polar opposite.