Reviews
HiT Broadway Tour Review: 'Pippin'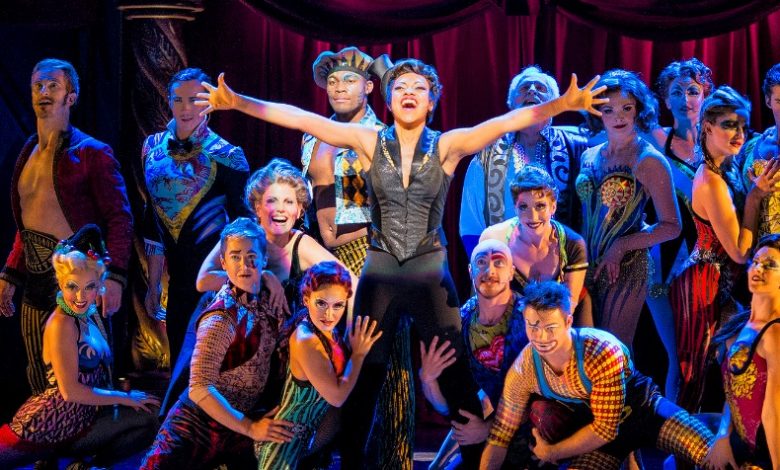 "Pippin," playing through Sept. 20 at The Buell Theater in Denver before its first road trip, deposits the classic story under the big top. That changeup works beautifully … for the first act. We're dazzled by circus stunts as good as anything you'll see in a show featuring the word "cirque." And the world of Pippin seems ideally suited to a place where acrobats slink around the title character, tempting him with their physical charms.
The update can't salvage a wan love story or a production which loses its emotional compass just when it needs it most.
'Pippin' personalities: If you could run off with the circus …
Once more we meet Pippin (Matthew James Thomas), the son of a king who seeks something more out of life. He tries honing his battle skills and embracing meaningless affairs, but neither can stir his soul.
The refurbished "Pippin" retains some classic musical numbers (like "Magic To Do," "Glory," "No Time at All" and "Morning Glow" … a soaring highlight) and offers a glorious circus recreation as well as sultry costumes. The traveling show also makes the most of its veteran cast members. Lucie Arnaz gets only one big scene, but her turn as Pippin's grandmother packs so much heart and sass you'll remember her long after the curtains shut.
John Rubinstein brings buckets of broad energy to King Charles, but a plot twist at the start of the second act clips his character's potential.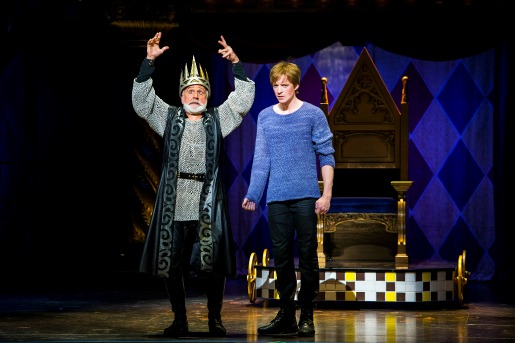 The show shrewdly smudges all sense of time. The monarchy elements hearken back to a bygone era, and yet Pippin's wardrobe could come out of a current Gap catalog.
The new "Pippin" earned four 2013 Tony Awards including Best Musical Revival, and the touring version makes it clear why voters were wowed by the reboot. Bob Fosse's spiritual fingerprints are all over the dance numbers. The yearning for greater meaning is a theme a musical from any era could embrace. And changing the gender of the Leading Player, now captured effortlessly by Sasha Allen, offers a clean break from past productions.
The other major change involves the ending, and the new resolution might have worked if the second act hadn't so drooped so dramatically. Pippin's search for self fulfillment ends up on a farm, where game performers pretend to be chickens, ducks and pigs. The production never takes itself seriously and routinely chisels away at the fourth wall. But this turn, well, is one too many.
What's worse is how critical it is to the finale, one meant to convey the uplifting end to Pippin's journey. Instead, we're left longing for more Grandma Berthe, those stunning acrobats and the dancers who temporarily make "Pippin's" rebirth a joyous affair..
DID YOU KNOW: Lucy Arnaz's famous parents, Lucille Ball and Desi Arnaz, sold the rights to "I Love Lucy" in 1957. The couple's daughter recently estimate the show's worth now at $400 million.