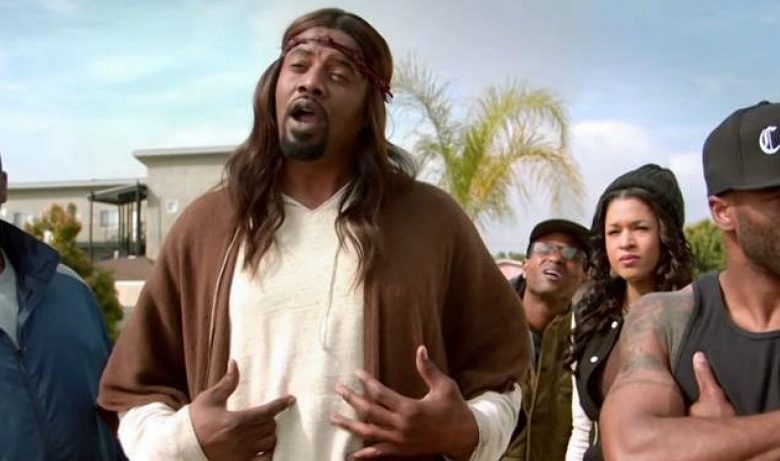 The outrageous tale of a blunt-smoking, alcohol-guzzling Savior won't help sell Airheads candy anymore. The company dropped its ties to the show, in part, thanks to pressure from the American Family Association. The group argues the new comedy is both offensive and inappropriate given its spiritual depictions.
Airheads joins several other companies which have pulled their ads from the program during its initial season, including American Eagle Outfitters, Progressive Insurance, Unisom, and Monistat 1, according to the AFA.
Those defections aren't chipping away at viewer interest in the show. The series opened to robust ratings, and the most recent report shows "Black Jesus" still draws a crowd.
Among Adult Swim's original programming, the newest episode premiere of Black Jesus (Thursday, 11 p.m.) ranked #1 in its time period among adults 18-24, 18-34 & 18-49, and men 18-24.
Outrage sells, and comedies don't get more outrageous than "Black Jesus." It may take a few more sponsor defections before the series, and by extension Adult Swim, starts worrying about its immediate future.
DID YOU KNOW: 'Black Jesus' co-creator Aaron McGruder counts Berke Breathed [Bloom County], Bill Watterson [Calvin And Hobbes] and Charles Schulz [Peanuts] as his creative influences.