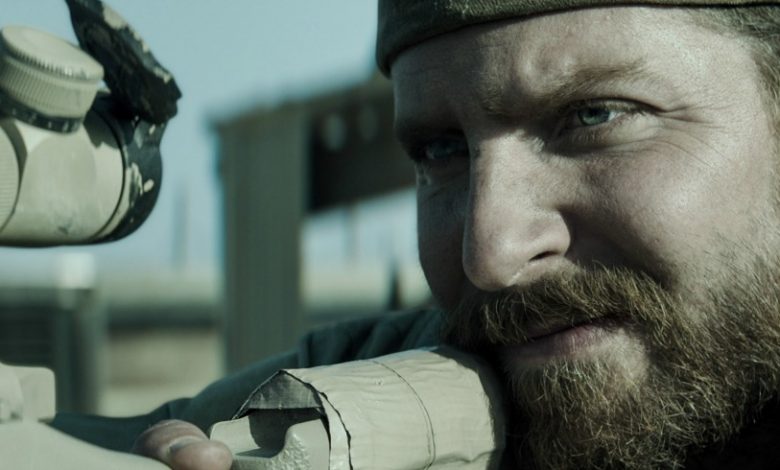 Last month, the true tale of Navy SEAL sniper Chris Kyle became the highest-grossing limited release in film history (in 10 theaters or less).
Now, movie ticket site Fandango.com expects the film to be the biggest January wide release in the company's 15-year history. "Sniper" currently represents more than 70 percent of Fandango's weekend ticket sales.
"Sniper" is outselling last year's war thriller "Lone Survivor" in the same point in the sales cycle. That Mark Wahlberg film went on to earn $125 million domestically.
The news keeps getting better for Team Eastwood.
BoxOffice.com reports the film may be Eastwood's best opener to date, crediting Cooper's critically hailed performance and the robust sales of "American Sniper," Kyle's autobiographical tome.
The movie site adds that "Sniper" is making serious noise on social media. The film has been atop the most-mentioned film list on Twitter for just under two weeks. The official "American Sniper" Facebook page boasts more than 655,000 fans.
Fandango Chief Correspondent Dave Karger said in a press statement that "Sniper" appeals to an "underserved audience across the country."
That may be an understatement.
For years Hollywood trotted out films that painted the U.S. military in an unflattering light, like "Redacted," "Lions for Lambs" and "Green Zone." They all flopped. During that same span, few if any films focused on the heroism of the men and women of the U.S. Military.
When the industry finally tried that theme, most notably with "Lone Survivor," the box office exploded. Now, "American Sniper" is showing that audiences crave pro-U.S. movies and will line up to see them.
"American Sniper" opens in wide release Friday Jan. 16.
DID YOU KNOW: Bradley Cooper gained 40 pounds of muscle to play Chris Kyle in "American Sniper."