Movies
5 Reasons Bill Murray Should Be a Best Actor Favorite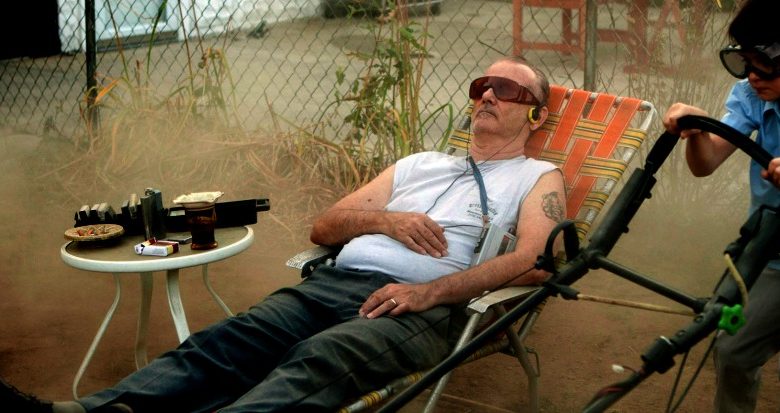 Murray's superlative work in "St. Vincent" has the critics buzzing, but so far he's not considered a lock to take home the Best Actor Oscar. It could be the standard skepticism surrounding feel-good movies in our gritty, biopic-driven age. Or, perhaps the always intense competition in the Best Actor category is to blame.
No matter. The following reasons show why Murray will emerge as the Best Actor favorite, if not a lock,, to win his first Oscar.
Comedy, Drama … Tears: What Else You Want? – Murray isn't just his usual funny self in "St. Vincent." He's tragic, too, and he lets himself be vulnerable in ways most funny men couldn't pull off. If you're looking for range, Murray shouts it from the rooftops in "St. Vincent."
He's Due – Murray's career checks off all the major accomplishments. Big, broad humor? Check ("Ghostbusters"). Subversive romance? Yup. ("Groundhog Day"). Existential crisis? Certainly. ("Lost in Translation"). Aging gracefully … and getting better with time? (pick any Murray project from the last decade). Oscar voters often give unofficial lifetime achievement awards, and now would be a fine time to hand one to Murray.
The Bill Murray Legend Can't Get Any Bigger – Not a month goes by without a new, "gosh, Bill Murray is the coolest person on the planet story" ricocheting around Facebook. Consider how he successfully crashed a bachelor party earlier this year and delivered an impromptu speech on marriage. Who else can get away with that?
The Competition Lacks a Slam-Dunk Candidate: Yes, early word is glowing for Eddie Redmayne's turn in "The Theory of Everything."  The same holds true for Benedict Cumberbatch in "The Imitation Game" and Michael Keaton's return to form in "Birdman." The category still lacks that slam dunk, no question about it winner from some previous years (Daniel Day Lewis in "Lincoln" roars to mind).
Word of Mouth Is Big, Will Only Get Bigger: This critic appears each week on 850 KOA's "The Mike Rosen Show." When we opened the phone lines recently to talk "St. Vincent," callers couldn't stop raving about Murray's performance. That's a tiny sample size, but it indicates the "word of mouth" clout the film may have as awards season heats up. So far, that's translating to solid box office results, too.